Q: Please settle a bet for me. What was the first song featured on the television show "American Bandstand"?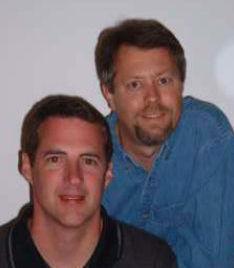 A: Premiering in 1952, "Bandstand" (as it was originally called), began life as a local program on Philadelphia-based WFIL, which broadcast both radio and television programs.
"Bandstand" was hosted by radio DJ Bob Horn and featured local teenagers bopping to the current hits of the day as well as a vocalist or band performing a couple of songs. When a drunken driving scandal forced Horn from the show in 1956, a 26-year old WFIL personality by the name of Dick Clark, who had substituted as host when Horn was on vacation, stepped in as full-time host.
Noting the show's success in Philadelphia, the ABC network, which wanted to fill the after-school time slot in its broadcasting schedule, picked up the show. On Aug. 5, 1957, "American Bandstand" (as it was now called), debuted to a national audience. The first song aired on that broadcast was Jerry Lee Lewis' "Whole Lotta Shakin' Goin' On."
The show stayed on the air until Clark retired as host in 1989, making it the longest-running music program in television history.
Q: I really like the band Cage the Elephant. How did they come up with their name?
A: Cage the Elephant was formed in Bowling Green, Kentucky, in 2006 by brothers Matt (vocals) and Brad (guitar) Shultz, Lincoln Parrish (lead guitar), Daniel Tichenor (bass) and Jared Champion (drums).
In a July 2010 interview with Spin.com, Matt Schultz says the band initially played under the name Perfect Confusion. However, a bizarre chance encounter with a stranger following a show lead them to change their name.
According to Schultz, the man came up to him and kept repeating the phrase, "You have to cage the elephant!" over and over. Schultz seized on it and convinced his bandmates to change their name. The band released their first self-titled album in 2009. In 2013, following the release of their third album, "Melophobia," Parrish decided to leave the band and try his hand at production work. Matthan Minster (keys/guitar) and Nick Bockrath (lead guitar) round out the band.
Their most recent album, "Social Cues," was released last year and was nominated for a Grammy for Best Rock Album.
Q: I was listening to a classic rock station recently when the DJ said that he was going to play a song that featured members of Pink Floyd, the Who and Led Zeppelin. I had to stop listening to the radio before I could hear the song. Do you know what song he was talking about?
A: Most likely, he was talking about "Rockestra Theme" from Paul McCartney and Wings' 1979 album "Back to the Egg." On Oct. 3, 1978, over 20 musicians met at Abbey Road Studios in London and recorded two McCartney compositions: "Rockestra Theme" and "So Glad to See You Here."
Of the two, "Rockestra Theme" received some radio airplay at the time. Musicians in the studio that day included Pete Townshend and Kenney Jones of the Who, Led Zeppelin's John Paul Jones and John Bonham, and Pink Floyd's David Gilmour. Besides being on "Back to the Egg," "Rockestra Theme" can be found on "Wingspan," the two-disc collection of McCartney's post-Beatles material, which was released in 2001.
What's the name of that song? Where are they now? What does that lyric mean? Send your questions about songs, albums, and the musicians who make them to MusicOnTheRecord@gmail.com. Bradford Brady and John Maron are freelance music writers based in Raleigh, N.C.
Be the first to know
Get local news delivered to your inbox!