Q: People often associate music with different moods, seasons and events. There's dinner music, relaxing by the pool music, rainy day music and, for me, morning music. Can you suggest some CDs that you enjoy playing in the morning?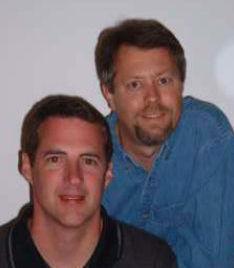 A: The first one we suggest is "In Gabriel's Garden" (1996) by jazz trumpeter Winton Marsalis. Before you start thinking about jazz for breakfast, let us stop you there. "In Gabriel's Garden" is not a jazz CD. It's classical music at its best. Winton Marsalis plays some of the most uplifting music of the baroque period including works by Bach and Purcell, and he plays them all beautifully. Listening to this music makes you feel like a gentle sun is shining on your face. It gets your heart beating and lifts your spirit. And, for that reason, it's the perfect morning music. Another recommendation is any of the Oscar Peterson Trio's wonderful live recordings from their March 1990 gigs at the Blue Note club in New York. The trio, which consists of Oscar Peterson on piano, Herb Ellis on guitar and Ray Brown on bass, originally played together from 1953-58. Although each member played with one of the others occasionally over the next 32 years, the trio reunited for two two-week stints at the Blue Note clubs in Tokyo and New York. Telarc released a series of four discs between 1990-93 that captured the trio's performances on March 16-18, 1990, at the New York club. Absolutely fantastic. The tunes are upbeat and lively but not overpowering and excellent music to have on in the background while reading the morning paper.
Q: My 3½-year-old granddaughter and I love the first "Sister Act" soundtrack, especially the instrumentals. On track 11, "Nuns to the Rescue," there is a rocking saxophone riff, and all of the musicians sound great. Was this a studio band or a random collection of musicians? I could find no information in the liner notes.
A: This one has us stumped. We have searched everywhere we know and can find no information about who the musicians were who performed on the soundtrack. Since most of the instrumentals are credited to the film's music director, Marc Shaiman, we have drawn the conclusion that he must have assembled a group of session musicians when he recorded the numbers. We'll keep looking and will report back if we find anything more specific.
Q: In the early days of Led Zeppelin, the group was used as the backing band during the recording of another performer's album. Can you help me find that album?
A: During September 1968, the same month that John Bonham was the last member to officially join Led Zeppelin, Bonham, Jimmy Page, Robert Plant and John Paul Jones were among a group of musicians who performed on P.J. Proby's album titled "Three Week Hero." Born in Houston, Texas, in 1938, Proby became a star in Britain in the early '60s. His mid- to late '60s albums were not well received at the time, and today they are largely forgotten. With its connection to the future Led Zeppelin, "Three Week Hero" is Proby's only album that attracts much interest these days. In October 1968, just one month after recording Proby's album, Page, Plant, Jones and Bonham entered Olympic Studios in London and recorded their landmark debut album. If you're looking for music reminiscent of the early Zeppelin sound, don't bother looking for "Three Week Hero." All four members appear together on just one song.
What's the name of that song? Where are they now? What does that lyric mean? Send your questions about songs, albums, and the musicians who make them to MusicOnTheRecord@gmail.com. Bradford Brady and John Maron are freelance music writers based in Raleigh, North Carolina.
Be the first to know
Get local news delivered to your inbox!