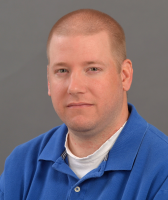 When Virginia High School League boys basketball teams officially begin practice on Dec. 14, Northwood and Tazewell will be among the programs in Southwest Virginia with new coaches at the helm.
"Our faith is what got us through this," Marsha Lane Barnett said. "We tried to keep in mind that God knew what he was doing. I told myself something good was going to come out of this. Even if it was just to let people know God did this for Mason, nothing else. To us, He performed a miracle for Mason."
"The wins and championships were great, but watching a group of young women committed to Christ is something I will never forget," Davis said. "What an incredible run I was blessed to be a part of over the years coaching at Richlands. We were truly blessed over the years to have great players, coaches, parents and community support for the Lady Blues. I wish nothing but the best for the program."
"My first reaction was 'Wow.' The second was 'How did that happen?' I've watched it back a couple of times," rising Council High School senior Caleb Stocks said. "It's a place that really holds a special spot in a whole lot of Cobra hearts."
Jeff Hawkins has a new job at a new school, but he is returning to the region where he's spent most of his life.
The East Tennessee High School Baseball League gave players like Gage Newsom an opportunity to recoup some lost time after the coronavirus (COVID-19) pandemic cut short the 2020 TSSAA season back in March.
"It's definitely evenly-matched between us," Vikings pitcher Noah Bishop said. "It's going to be a hustle to get two more wins, but I think we can do it."
"I was watching TNT one night and this was before the Warriors got really good," Jennings said. "They did something bad and [analyst] Kenny Smith said, 'Mister Jennings would be turning over in his grave.' I was like, 'What Kenny? I'm not dead.' "
"These kids have always been around the ballpark," said Preston Roberts, who is coaching the Vikings this summer and is also the head baseball coach at Tennessee High. "This is familiar turf for them and I am sure their brothers showed them the way a little bit."
"We understand there's a lot of history there and tradition," Virginia High athletic director Brad Harper said. "We certainly do not want to minimize that history. There are a lot of interwoven paths there from Virginia High playing games at the Stone Castle to being crosstown rivals. But our enrollment was certainly a lot different now than it was back in the 1980s."
View all