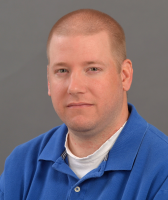 On the eve of an important game or in the aftermath of a crucial victory, the cell phone belonging to Holston High School football coach Chris Akers will buzz and alert him of an incoming text message from Tony Palmer.
If the Holston Cavaliers and Abingdon Falcons were to prevail in state semifinal games on Saturday they would produce the most important high school football wins in the history of Washington County, Virginia.
"We rely on it," said senior quarterback/safety Brycen Sheets. "Our offense does put up some points, but we like to play defense."
Holston High School quarterback Brycen Sheets is a confident guy when he breaks the huddle, walks to the line, surveys the opposing defense an…
Twenty years after he played in a Region D football title game, Seth Padgett will serve as the head coach in a Region D championship showdown.
Clay Mora took a moment amid the madness to soak in the scene.
Madison Asher smashed her final spike for the volleyball team at Lenoir-Rhyne University on Oct. 30 as a serious injury and the pain that accompanied it prematurely ended her collegiate career.
View all