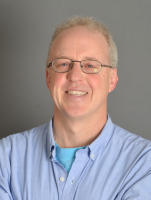 CHILHOWIE, Va. — A 14-year-old girl missing since July 25 from Chilhowie, Virginia, was discovered in the Chattanooga area of Hamilton County,…
ABINGDON, Va. — Charles Michael "Mike" Owens focuses on the historic buildings of Abingdon with a passion.
Leonard Adkins has traced the path of the Appalachian Trail multiple times over many years. This year, Adkins has released a charming children's book called "All About the Appalachian Trail" (Blue River Press, 2020, $5.99).
Tubing: It's what you do in the heat of summer. Clinch River Adventures in St. Paul, Virginia, has seen more visitors during the pandemic, with families renting tubes to kick back and relax.
In  Robert McKinney's latest offering, the author from Smyth County, Virginia, tells about African-Americans who fought in the Civil War.
The Washington County School Board decided Wednesday to delay school opening from Aug. 10 to Aug. 24, extending students' summer break by two weeks.
Potter and fiber artist Fiona Zahnke moved into a new studio at the William King Museum of Art in Abingdon this year, taking advantage of the museum's natural light.
The Washington County Board of Supervisors on Tuesday approved Dharma Pharmaceuticals' request to operate a new retail space for medical marijuana in Abingdon.
So, right about now, we should be marching down the streets of Abingdon with a festival frame of mind. But that ain't gonna happen this year.
Normally, this time of year, Abingdon blossoms with the Virginia Highlands festival, providing a buzz all through the streets and into the parks. But the coronavirus has stolen the lifeblood of the town this summer, eroded tourism taxes and kept its beloved recreation center shuttered since March.
View all