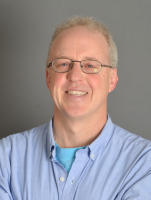 ABINGDON, Va. — Robyn Raines won approval to open her yoga studio on Walden Road in Abingdon at Tuesday's Washington County Board of Supervisors meeting, despite protests from nearby residents.
Trail Days hikes back into this "Town of Many Trails" next weekend, May 14-16. This marks a return to the Appalachian Trail-themed event, which was canceled in Damascus last year, due to the ongoing COVID-19 pandemic.
ABINGDON, Va. — Mike Owens easily won his seat on Abingdon Town Council in a special election held Tuesday.
Walter Jenny urged Abingdon Town Council not to rezone the Hassinger House along Cummings Street at Monday's Town Council meeting.
You've seen Rick McVey in shows like "Mamma Mia!" at the Barter Theatre in Abingdon. He's a funny guy. But, at 64, he's chosen to retire from acting.
ABINGDON, Va. — On Tuesday night, two speakers urged the Washington County Board of Supervisors to move a controversial Confederate statue from the Washington County Courthouse grounds.
Katy Brown's Barter Theatre plunged past COVID-19 and moved into the Moonlite Drive-in Theatre nearly a year ago. It's been impossible, amid the pandemic, to stage shows at the original Barter Theatre or its satellite stage — both in downtown Abingdon — due to social distancing regulations and ongoing coronavirus concerns.
Late on Wednesday night, I called the National Weather Service in Morristown, Tennessee. Turns out, ice had actually formed on Wednesday down in the Great Smoky Mountains at Mount LeConte along the North Carolina-Tennessee border.
There's still so much we don't know about COVID-19 and how immune we can expect to be after getting sick or getting a vaccine.
A proposed dog park in Damascus now faces opposition from some citizens who are questioning whether its location should be on a field at Beaverdam Creek Park.
View all