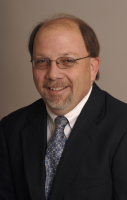 About 64 city elementary students will attend classes at different schools starting later this month following Monday night's divided vote by the Bristol Virginia School Board.
City schools in Bristol, Virginia are expected to open Aug. 20 with about 60% of students attending in person and the balance online, following a Monday vote by the city School Board.
The city filed a lawsuit July 31, 2020, seeking funds from BVU.
The city of Bristol Virginia is suing BVU Authority, claiming it is owed $6.5 million from the 2018 sale of BVU's former OptiNet division.
The city of Bristol, Virginia plans to add four officers to its police force after receiving a four-year, $500,000 federal grant.
Dharma Pharmaceuticals plans to relocate operations from the Bristol Mall to a rural site on Watauga Road in Abingdon.
Ballad Health is actively trying to hire more nurses and other care providers in the wake of a steady upward spiral of COVID-19 patients in its hospitals.
View all