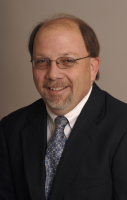 While COVID-19 prompted Tennessee and Virginia to temporarily suspend requirements for Ballad Health to spend millions in specific initiatives, the local hospital system has continued investing in health care at the same time its revenues were significantly diminished by the pandemic.
Former governor and Democratic gubernatorial frontrunner Terry McAuliffe answered attacks during a debate Thursday with his four primary opponents at The Bristol Hotel.
Area COVID vaccination rates continue generally lagging behind state and national averages, but Ballad Health officials were optimistic Wednesday about several trends.
BRISTOL, Va. - The Mount Rogers Health District and Bristol Public Library will host COVID-19 vaccine clinics every Thursday in May, starting May 6.
BRISTOL, Va. — Five Democrats seeking their party's nomination to run for Virginia's governor are scheduled to debate next Thursday in Bristol.
Ballad Health received a rounded index score of 92 out of a possible 100 in a new report issued by the Tennessee monitor for compliance with the system's Certificate of Public Advantage.
BRISTOL, Va. — Schedules for Bristol, Virginia's six public schools will likely change again next year, as the recovery from the COVID-19 pandemic continues.
BRISTOL, Va. — Joanne "J.J." Liu is accustomed to raking in big prizes at the poker table, but after learning that a Hard Rock Resort and Casino was coming to Bristol, Virginia, she recognized the investment opportunity.
The weight of spending $1 million or more annually to house local prisoners elsewhere because its inmate population has overwhelmed the aging Bristol Virginia Jail is driving renewed consideration of joining the Southwest Regional Jail Authority.
View all