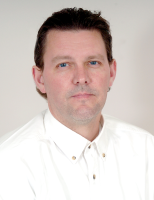 The afternoon routine began several weeks ago for interim Tennessee High Vikings head football coach Matt Chandler.
The Night Race at Bristol Motor Speedway ended with fireworks, fussing, cheers and jeers.
The legend of Kyle Larson continues to grow.
The brightest marketing minds in motorsports could not have devised a better script.
It was one of the wildest finishes in the history of Bristol Motor Speedway.
According to NASCAR Cup Series veteran Brad Keselowski, the high stakes for the Night Race at Bristol Motor Speedway could translate into a suspenseful final act.
For the first time in track history, two night races will be held at Bristol Motor Speedway next season.
Joey Logano authored a page of NASCAR history in March by winning the Food City Dirt Race at Bristol Motor Speedway.
Graham senior football player Xayvion Turner-Bradshaw was all business before Friday's Southwest District showdown against Richlands.
University of Virginia's College at Wise quarterback Lendon Redwine played the role of video game wizard Saturday afternoon at Carl Smith Stadium.
View all