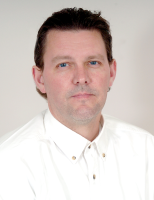 The season of speed at Bristol Motor Speedway continues this weekend with the U.S. Short Track Nationals but it appears the 2021 docket will have a different look.
The dominance of Kevin Harvick continues while the winless streak of Kyle Busch grows.
Bristol is the second-smallest market on the NASCAR tour but the cozy city known as the "The Birthplace of Country Music" continues to command a national spotlight.
Entering Friday's regular season finale for the NASCAR Xfinity Series, Chase Briscoe had recorded two straight runner-up finishes at Bristol Motor Speedway.
It's make or break time in the NASCAR Cup playoffs and Aric Almirola likes his view.
For Kyle Busch, the 2020 Night Race at Bristol Motor Speedway is about more than Playoff points and prestige.
The final act of the Food City presents the Supermarket Heroes 500 at Bristol Motor Speedway in May produced one of the most memorable sequences of the 2020 NASCAR season.
Short track fans around the country were granted a wish in July when the NASCAR All-Star Race was staged at Bristol Motor Speedway for the first time.
The nightmare for Darrell-Dingus Ely began on Aug. 22 with a sore throat.
According to Volunteer senior Cameron Johnson, there's nothing special about his running style.
View all