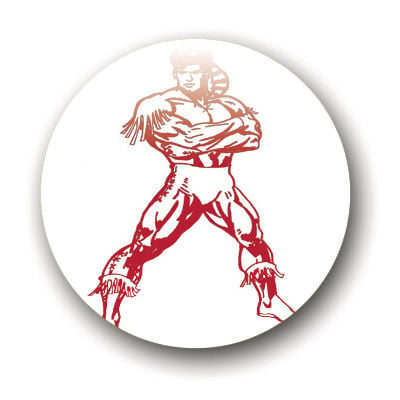 Lebanon is a go for the Hogo.
Again.
The Virginia High School League's alignment committee approved on Thursday by a 23-1 vote to shift the Russell County school to the Class 1 level as a member of the Hogoheegee District beginning with the 2021-22 school year.
The Pioneers currently compete in the Class 2 Southwest District.
It will be Lebanon's third tenure in the Hogoheegee as the Pioneers previously played in the league from the 1990-91 school year to 1995-96 and again from 2001-02 to 2006-07.
"Glad to be back in the Hogoheegee simply because it's the district I played in and grew up watching Lebanon play in," said Lebanon football coach Michael Webb, a 2002 graduate of the school. "It's a tough district still with teams like Rural Retreat, Chilhowie, defending [Region 1D champion] Patrick Henry and rising teams like Northwood and Holston. Hopefully, we can compete and make the district even better."
Lebanon had an enrollment of 463 as of March 31, which made it the smallest school in the SWD, where its league foes are Graham, Marion, Richlands, Tazewell and Virginia High. The Pioneers will boast the largest enrollment in the Hogoheegee District as its future schedule will now include Chilhowie, Holston, Northwood, Patrick Henry and Rural Retreat.
"Overall, I think it's a good move for the athletic program," said Lebanon baseball coach Doc Adams. "Girls and boys."
No school in far Southwest Virginia has been reshuffled more through realignment over the years than Lebanon. The Clinch Valley District, Southwest District, Highlands District, Clinch Mountain District and Clinch Mountain Conference have been among the leagues the Pioneers have competed in.
"We've gone up and down in classification where our numbers have bounced around," said Lebanon athletic director Shelia Adams. "That's what our principal Mr. [Charles Long] told the [VHSL] when we presented our case. We have a good relationship with the Hogo and this is a good fit for us."
Lebanon's baseball team finished as state runner-up in 2019, while the softball squad won a state championship in 2016. The Pioneers have produced their fair share of quality athletes.
"I don't have any problem with them coming back in," said Chilhowie baseball and football coach Jeff Robinson. "It is really not a bad trip to travel there. We were always very competitive with them and they have top-notch athletic facilities. I look forward to playing at Harry Stuart Field, Doc Adams Field and the Mecca [gymnasium] once again."
Rural Retreat had some qualms about the move as the northernmost member of the Hogoheegee District.
"We actually like the current Hogo setup, especially the travel with the longest trip not much over 45 minutes for us, so we did vote against them joining," Rural Retreat athletic director and football coach Jamey Hughes said. "Maintaining current scheduling flexibility was also part of our thought process, especially since we didn't get a full calendar year in last year and we won't get one in this year either.
"You have to vote for what is in the best interest of your school, programs and community and I think we did just that. We will welcome them back to the Hogo and we look forward to working with them."
The move should be beneficial to Lebanon's football program, which has endured five straight losing seasons and has seen the size of its roster dwindle as the student body population has shrunk.
"I think it helps because we have a more equal school enrollment compared to some of the [Class 2] schools we are currently with," Webb said. "Also, I'm hopeful it will make recruiting our hallways a little easier."
Fort Chiswell will join Lebanon in dropping down from Class 2 to Class 1 as the Pioneers will remain in the Mountain Empire District and will compete in Region 1C.
The committee voted 20-2 to deny Bland County's bid to join the Hogoheegee District. It wasn't the first time the Bears had tried that move.
Also denied by a 15-7 count was a request by Giles to move from Class 2 to Class 1.
Schools have until Aug. 12 to file an appeal in regard to Thursday's decisions. All moves will be approved on Sept. 2.
thayes@bristolnews.com | Twitter:@Hayes_BHCSports | (276) 645-2570
Be the first to know
Get local news delivered to your inbox!