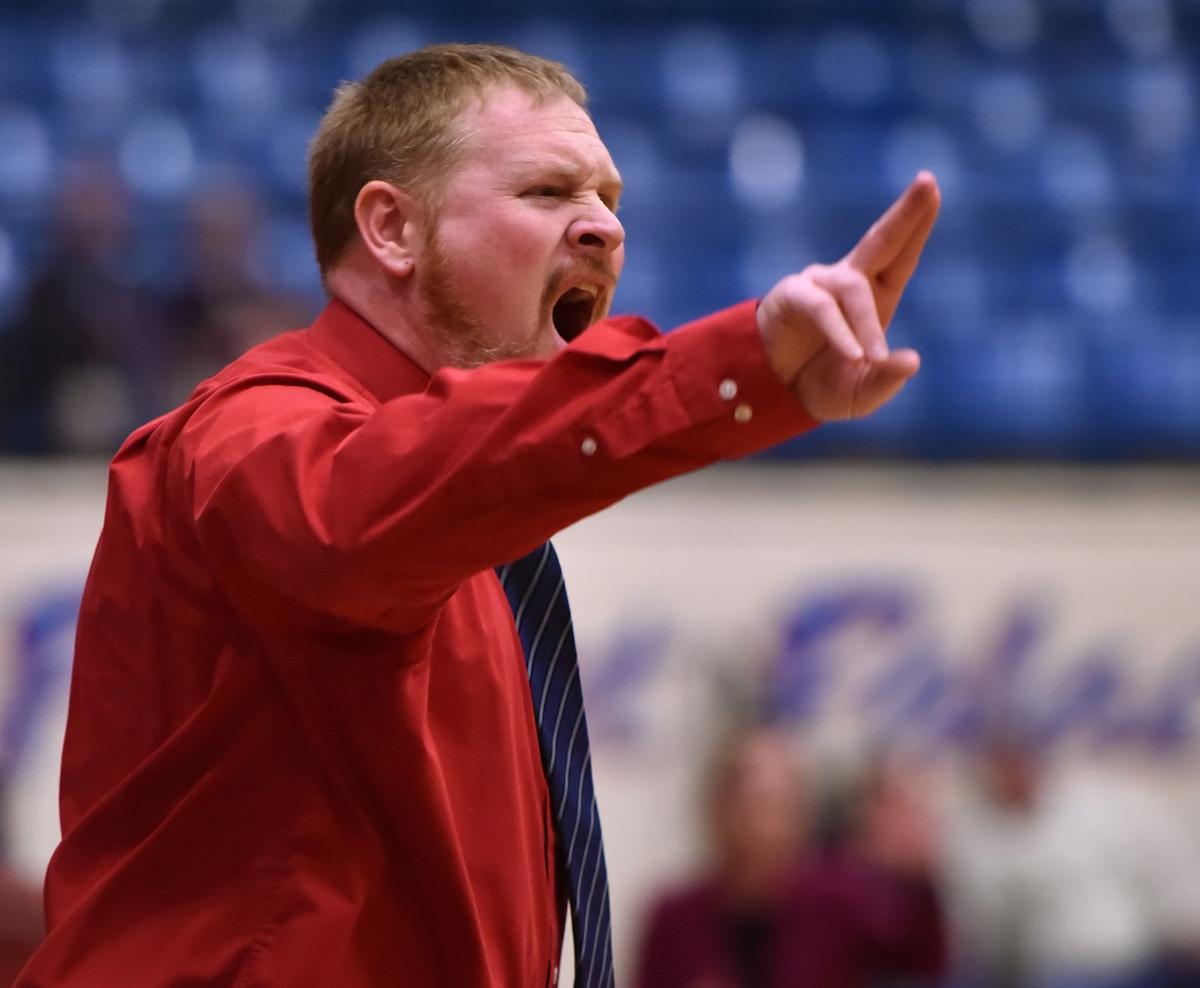 Thanksgiving is a celebration of family, an opportunity to gather as one, consume plenty of food and even watch some football.
Basketball, however, will be on the menu next week in Bluff City.
The Food City Thanksgiving Tournament returns for a sixth year, with games slated to be played on Nov. 23-28 at both the Patriot Palace/Dyer Dome at Sullivan East High School and the new gymnasium at nearby Sullivan East Middle School.
Forty-five games involving 13 girls teams and 11 boys teams will be played over six days – excluding Thanksgiving – with spectators allowed at both facilities.
Due to COVID-19 precautions, attendance will be limited to 850 at the high school and 400 at the middle school. Masks, social distancing and submitting to temperature checks will be required at both locations. Limited concessions will be available.
Aubrey doesn't expect to have any issues with limitations on spectators, and also warns that the schedule could change due to cancellations caused by issues with the coronavirus.
"We have kept statistics and we have never sold more than a thousand tickets in a day," Sullivan East girls basketball coach Allan Aubrey said. "We are going to keep track. After a game we are going to keep track when people leave so we can have a total of 850 all the time.
"We really don't anticipate having to turn anybody away."
It was Aubrey who had the idea six years ago for a Thanksgiving tournament, with the first four events sponsored by Triten Insurance before Food City took over that role last season.
"When I put it together we were looking for a tournament. We had been in the Greene County tournament and that wasn't working out anymore," Aubrey said. "We were looking for a tournament and I thought that hosting one and trying to get some of the best area teams here would be really good for our program and really good for Northeast Tennessee girls basketball."
It was. Daniel Boone won the inaugural six-team tournament in 2015. The boys joined in on the fun the following year at the request of former Sullivan East athletic director and boys coach John Dyer.
"That first one was really successful, we made money and we had really good teams so Coach Dyer sort of asked if we could include boys' teams as well," Aubrey said.
Call that a good idea. Twenty-four teams will comprise the field next week, including both the boys and girls teams from Sullivan East, Sullivan Central, Science Hill and Hampton.
Daniel Boone won the first two girls tournament titles, with past champions also including Science Hill, Dobyns-Bennett and defending champ Sullivan Central.
"It has grown ever since," said Aubrey, who has four starters returning from last year's 20-win squad. "We are to the point where we have 24 teams between the boys and the girls, really good teams from Northeast Tennessee. We are just thrilled that it has grown the way it has."
Aubrey is especially enthused by the girls field, which, in addition to the Patriots, Cougars, Hilltoppers and Bulldogs, includes Dobyns-Bennett, Unicoi County, Grainger, Johnson County, South Greene, Cloudland, Unaka, the VA Blaze and Carroll Team.
 "Science Hill and D-B are really good," Aubrey said. "Grainger and South Greene are always really good. Our Single A's in the area are really good. I think Unaka will have a good team and Cloudland will definitely have a good team. There are hardly any games where you just figure you are going to win because they are all going to be tough."
While Aubrey isn't as knowledgeable about the boys teams, the field is stacked, with Knox Bearden, Chuckey-Doak, University High, Volunteer, Unaka, Providence Academy and KACHEA joining Sullivan East, Sullivan Central, Science Hill and Hampton.
Sullivan East has won two boys crowns, while the two other titles went to defending champion Science Hill and Bearden out of Knoxville.
"I don't know as much about the boys," he said. "I know Science Hill is always good, Bearden is normally pretty good."
Aubrey sees the event only getting bigger and better in the future.
"We would like to grow it even more," Aubrey said. "This year we have two venues, we are going to use our middle school as well, which is just up the road, it is a brand new facility so it is pretty exciting."
Who wins this time? Check it out. Tickets are $7 per session or $25 for a tournament pass to all games. Team champions among the boys and girls will be determined by a trio of tiebreakers, with all-tournament teams also selected.
"I think we will have good games on both sides," Aubrey said. "It will be interesting."
The Tennessee High girls basketball team will take part in the eight-team Hardees Classic next week at David Crockett High School.
The 12-game tournament will be played next Monday, Wednesday, Friday, with the championship game slated for Saturday night at 6 p.m.
Tennessee High will face West Greene in the first game on Monday at 3 p.m. Other teams involved include David Crockett, Daniel Boone, Elizabethton, Volunteer, Cocke County and Sullivan South.
Be the first to know
Get local news delivered to your inbox!