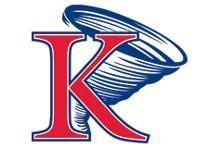 COLLEGE WOMEN'S BASKETBALL
King drops opener to Emmanuel
Ali Golden scored 20 points and Trinity Lee added 17, but King dropped a season-opening 88-78 Conference Carolinas decision at home on Wednesday night.
Emmanuel (3-0, 1-0) was paced by Breanna Locke with 30 points, 16 rebounds, seven assists and three steals, along with 24 points and 13 boards from Jazmin Allen. Tia Shelton added 10 points for the Lions.
King (0-1, 0-1) also received eight points and five rebounds by Ryleigh Fritz. Caroline Harville also had eight points for the Tornado, who connected on 11 3-pointers, including three each by Golden and Lee.
King will host Bluefield State in their lone non-conference game on Saturday at 2 p.m. No fans will be allowed due to COVID-19 restrictions.
Emmanuel squeaks past King
Kelvin Jones scored 31 points to lead three Emmanuel scores in double figures in an 84-81 win over King in the opening game of the season and coaching debut for Jason Gillespie for the Tornado.
King (0-1, 0-1) was led by Brandon Lamberth with 15 points and seven rebounds. Damion Ottman added 14 points and 11 boards. Michael Mays added 13 points and MJ Foust tallied 11 in the loss.
King will visit Bluefield State on Friday and will host the Big Blues on Saturday.
SoCon reschedules ETSU games
The Southern Conference has rescheduled the three games the East Tennessee State men's basketball team has lost to COVID-19 protocols.
ETSU, who was originally set to host VMI on Jan. 6, will now play the Keydets on Monday, Jan. 18 inside Freedom Hall. In addition, tonight's home game with Samford was rescheduled for Monday, Feb. 1. Both games will tipoff at 7 p.m.
The Bucs' road game at Wofford, originally slated for Saturday, Jan. 9, was moved to Monday, Feb. 15 at 7 p.m. inside Jerry Richardson Indoor Stadium.
ETSU, which has been idle since a Jan. 2 win at North Carolina-Greensboro, takes on
Furman Saturday in Greenville, S.C. Tip-off is set for 4 p.m. and will be televised on ESPNU.
COLLEGE WRESTLING
King's Ridley claims SACC honors
King University junior wrestler Cade Ridley has been named the South Atlantic Carolina Carolinas Wrestler of the Week, claiming a pin in the 285-pound weight limit to help the Tornado to a match win over Belmont Abbey last Saturday.
An NCAA championship qualifier last season, Ridley won a dual for King for the second time in his career, also accomplishing the feat as a freshman.
King returns to the mat on Saturday at Newberry College. It was originally slated for today, but the match with the No. 12 ranked Wolves was moved to the weekend.
COLLEGE TRACK & FIELD
ETSU Invitational canceled
Logistical challenges related to COVID-19 concerns in the region has forced East Tennessee State to cancel the ETSU Track & Field Invitational that was slated to be held on this weekend at the Mini-Dome.
According to a press release, the ETSU men's and women's programs have been tested and received zero positive COVID test.
The ETSU Invitational was slated to be the first scheduled meet of the season for the Buccaneers.