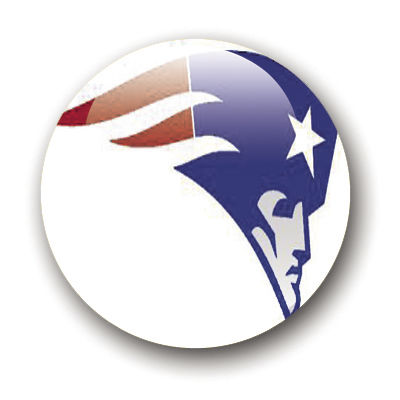 HIGH SCHOOL ATHLETICS
Carrier to direct Sullivan East athletics
Kim Carrier, a three-sport standout as a player for the Patriots, has been chosen as Sullivan East new athletic director, replacing Mike Locke, who recently left the school system.
Locke had replaced John Dyer, who retired after last school year.
Carrier is a school counselor and assistant girls basketball coach at Sullivan East. A 1991 graduate of Sullivan East, Carrier played basketball, volleyball and softball for the Patriots.
"This is a great day at Sullivan East High School," Sullivan East principal Andy Hare said. "Coach Carrier brings an amazing amount of experience and ownership to our school, community, and athletic program.
"I am just elated that Kim will be serving as our new athletic director. She serves as an amazing role model to our students and will be a great leader in our community. I couldn't be happier for our school, students, and coaches."
In the past, Carrier, who played basketball at Milligan College, has been as a detective with the Johnson City Police Department, along with serving as a girls basketball coach and counselor at Daniel Boone and Fayetteville high schools. She also worked for two years with the Los Angeles Unified School District in California.
Gov. Lee signs order for contact sports
Tennessee Gov. Bill Lee signed Executive Order 55 on Friday, allowing contact sports – football and girls soccer – to resume in Tennessee, with seasons allowed to begin on time.
Lee first announced it would be signed on Tuesday. It was finally completed on Friday.
According to a TSSAA press release, even though contact practice is now permissible, the regulations and requirements for practice and competition adopted by the Board of Control are still in place and must be followed.
Girls soccer matches can begin on Aug. 17, while the opening night for football is slated for Aug. 21. The actual beginning could depend on individual school districts across the state.
Other fall sports, including golf, cross country and volleyball already had the approval to begin preparations for the upcoming season.
COLLEGE FOOTBALL
COVID-19 costs ETSU 'money' game at Georgia
The East Tennessee State football team has now had its first two football games of the 2020 season canceled due to the impact of the COVID-19 pandemic.
ETSU was scheduled to travel to Georgia on Sept. 12, but the Southeastern Conference announced earlier this week that its league members would only play league games. ETSU was slated to make $550,000 from its trip to Athens.
ETSU had its opener, slated with Mars Hill on Sept. 5, canceled when the South Atlantic Conference pushed back the start of its season to Sept. 26.
The Southern Conference has not made a decision on fall sports, even though the school presidents were scheduled to meet on the subject on Thursday.
ETSU's next scheduled game would be a Sept. 19 home game with SoCon member Samford.
Be the first to know
Get local news delivered to your inbox!