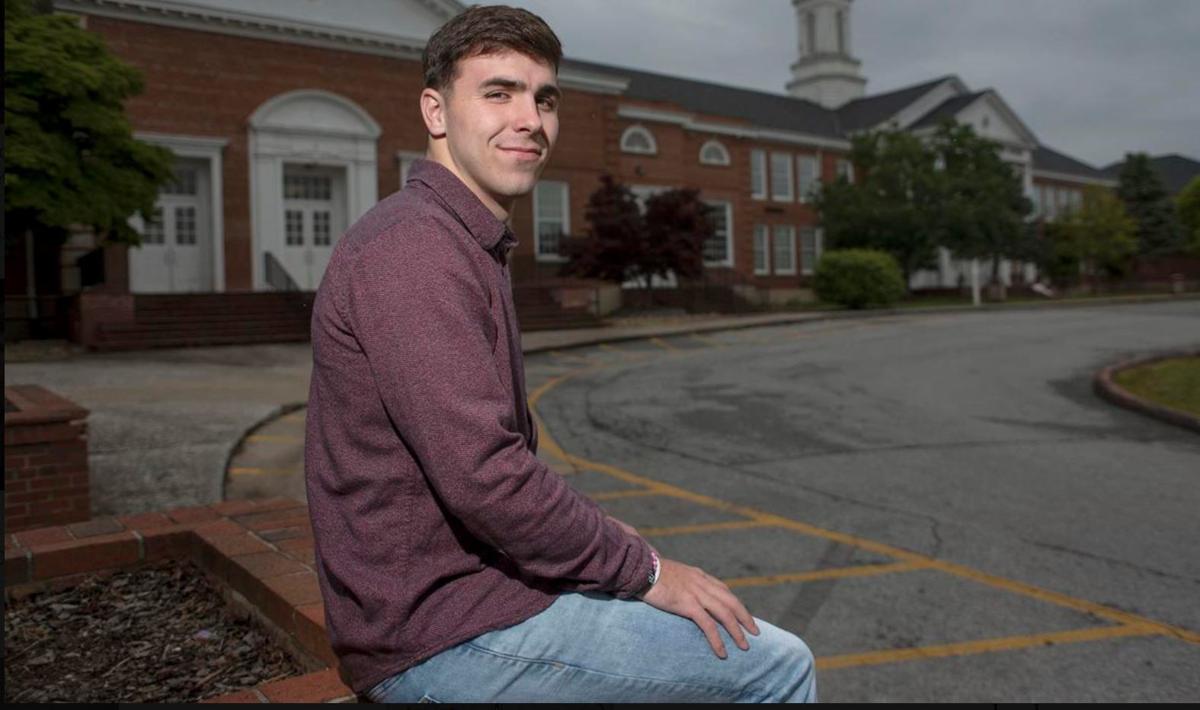 This award is brought to you by: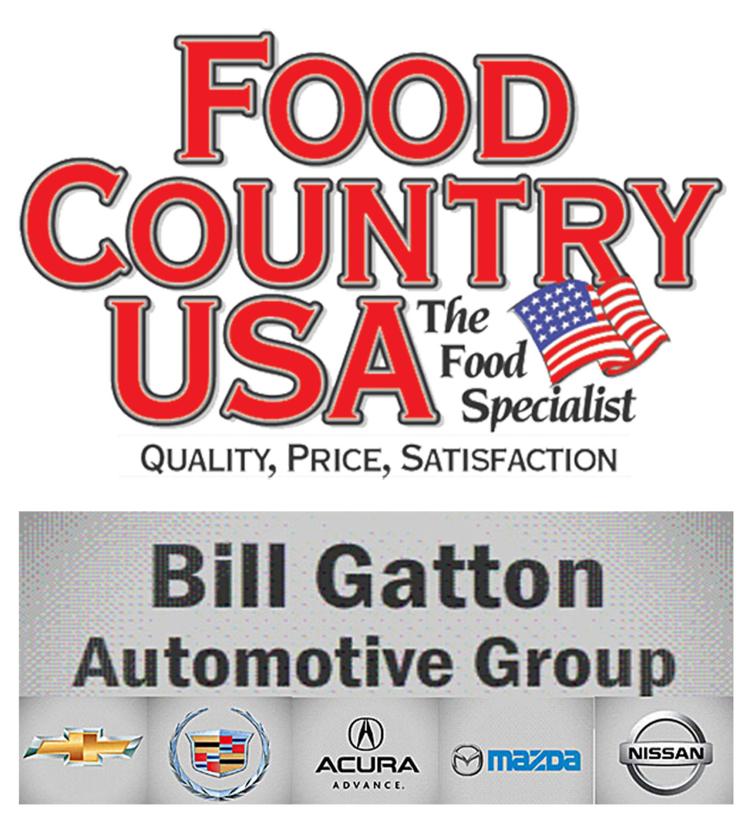 BRISTOL, Tenn. – As a point guard, quarterback and honor student at Tennessee High School, Cole McBrayer was accustomed to being in control.
But one year ago, McBrayer encountered a scene far outside his normal comfort zone during a mission trip with friends from First Presbyterian Church of Bristol, Tennessee.
Welcome to Natal, a sprawling city of 862,044 on Brazil's Atlantic Coast.
"That trip made me realize that no matter what the world looks like around us, no matter if you are rich or poor, healthy or sick, you can always find a community in Christ," McBrayer said. "From the second we arrived, the people in Natal welcomed us and made us feel at home."
As an athlete and student at THS, McBrayer excelled in earning trust and creating bonds with peers and instructors.
In addition to compiling a perfect 4.0 grade point average, McBrayer served as team captain for the basketball and football teams. He was also selected homecoming king for the senior class.
According to THS head football coach Mike Mays, McBrayer commanded respect through his work ethic and reliability.
"Cole is a great leader because he approaches everything in his life with 100 percent passion," Mays said. "Cole's faith, academics, football, friends and family are all given his best every day."
Relying on his intellect and athletic ability, McBrayer was named the Mountain Lakes Conference offensive player in the year in football as a senior after generating 2,329 total yards and 30 touchdowns.
McBrayer took more delight in guiding the Vikings to their first conference championship in 10 years.
"I take a ton of pride in being a leader on and off the field," McBrayer said. "I realize my role is to keep the team together, and that's what I try to do."
As for his leadership style, McBrayer attempts to lead by both his actions and words.
"As the quarterback and a captain, I know I will always have eyes on me so I need to be a good example for my teammates and the community," said McBrayer, who was also an all-conference performer in track and field. "I try to use words to push and encourage my teammates to be the very best they can be.
"I can be a perfectionist at times, but that approach often humbles me because I know I can't always be perfect."
McBrayer has searched out avenues to share his leadership qualities and upbeat personality.
For example, he served as a volunteer for various adaptive sports programs designed for students with special needs.
I started working with adaptive basketball as a sophomore," McBrayer said. "My basketball coach (Roby Witcher) offered it to us every Wednesday after practice."
One year later, McBrayer expanded his volunteer and mentorship efforts through a school club called Viking Buddies.
"The club works with special needs kids through aquatics, football, track and other events," McBrayer said. "It was a blast being able to hang out and work with these special needs kids. They have the biggest hearts in the world.
"As a senior, I had the opportunity to peer tutor a physical education class with the same kids. It was just an awesome experience growing closer to them and making new friends."
Tennessee High student Lance Tudor first met McBrayer during a kindergarten class at Holston View Elementary.
"And I can still remember it," Tudor said. "It was the first day of school and we were all in line waiting to go outside for recess."
That's when McBrayer made his introduction.
"Cole was standing behind me in line and he said, 'Hey, we have the same shoes. Do you wanna be friends.' It didn't take much for Cole to want to get to know someone. All it took in my case was us having matching shoes," Tudor said.
"I've seen Cole do the same thing with other people many times. He just has a natural ability to create friendships, and he makes sure every teammate feels wanted and important."
Tudor and McBrayer grew up playing basketball, basketball and football together. Tudor said that his friend adhered to the same high standards while remaining grounded.
"Cole has never needed recognition or awards for what he has done, and that's why he has been such a great leader and role model," Tudor said. "Cole is obviously going to accomplish big things in the future. You can ask any teacher, coach or teammate that, and they will all give you that same answer."
Life during the surreal age of COVID-19 has been especially challenging for a multi-tasker such as McBrayer.
"Things are crazy right now, but I have been able to find alternatives," McBrayer said. "I've had the chance to to slow down and think about my future and goals. I encourage other kids my age to stay positive through this time. We're all in the same boat."
The next task for McBrayer is college, where he plans to play quarterback at Emory & Henry. He's already been working out at home, running laps around his neighborhood and meeting with teammates to throw passes.
"I'm extremely pumped up for college football," McBrayer said. "The big challenge will be proving myself to my teammates and coaches that I am someone they can trust to always give 100 percent effort and make the right decisions on and off the field."
Mays, was a football standout at East Tennessee State University, said he has confidence that McBrayer has the right makeup to flourish at the college level.
"Having a guy like Cole play quarterback is what every coach wants," Mays said. "Cole is one of the most well-rounded kids I've ever coached or taught. He's savvy, smart, athletic, and he has a full understanding of how the offense works.
"Cole is not much of a rah-rah guy, but he commands respect by his competiveness, toughness, and his love for the game."
Brayer also has a passion for learning along with a curiosity for life. That's why his other 2019 mission trip to inner-city Orlando, Florida, had such a lasting impact.
"I'm used to going to Orlando for the amazing theme parks, but on this trip I got to see a whole other side of the city," McBrayer said. "It was very humbling to see the struggle some people have there. Growing up in Bristol, I have been blessed to live in a comfortable household free from violence and even hunger."
During that eight-day stay in Orlando last June, McBrayer worked with kids at a day care center, assisted the homeless and volunteered at a home for special needs adults.
"I went into both of my mission trips last year thinking I was going help the people of Brazil and Orlando," McBrayer said. "We did help those people, but I think everyone in our group benefited from just being around those awesome people. It was an eye-opening for all of us.
"Mission work is very important to me. I feel like I am called to help people as often as I can."
As for his next mission, McBrayer said he wants to apply the lessons he's learned and continue to lead in his own unique way.
"I want to be someone that people can look up to. I also want inspire others who may be less fortunate 
and encourage the youth that anything is possible."                                    
Be the first to know
Get local news delivered to your inbox!