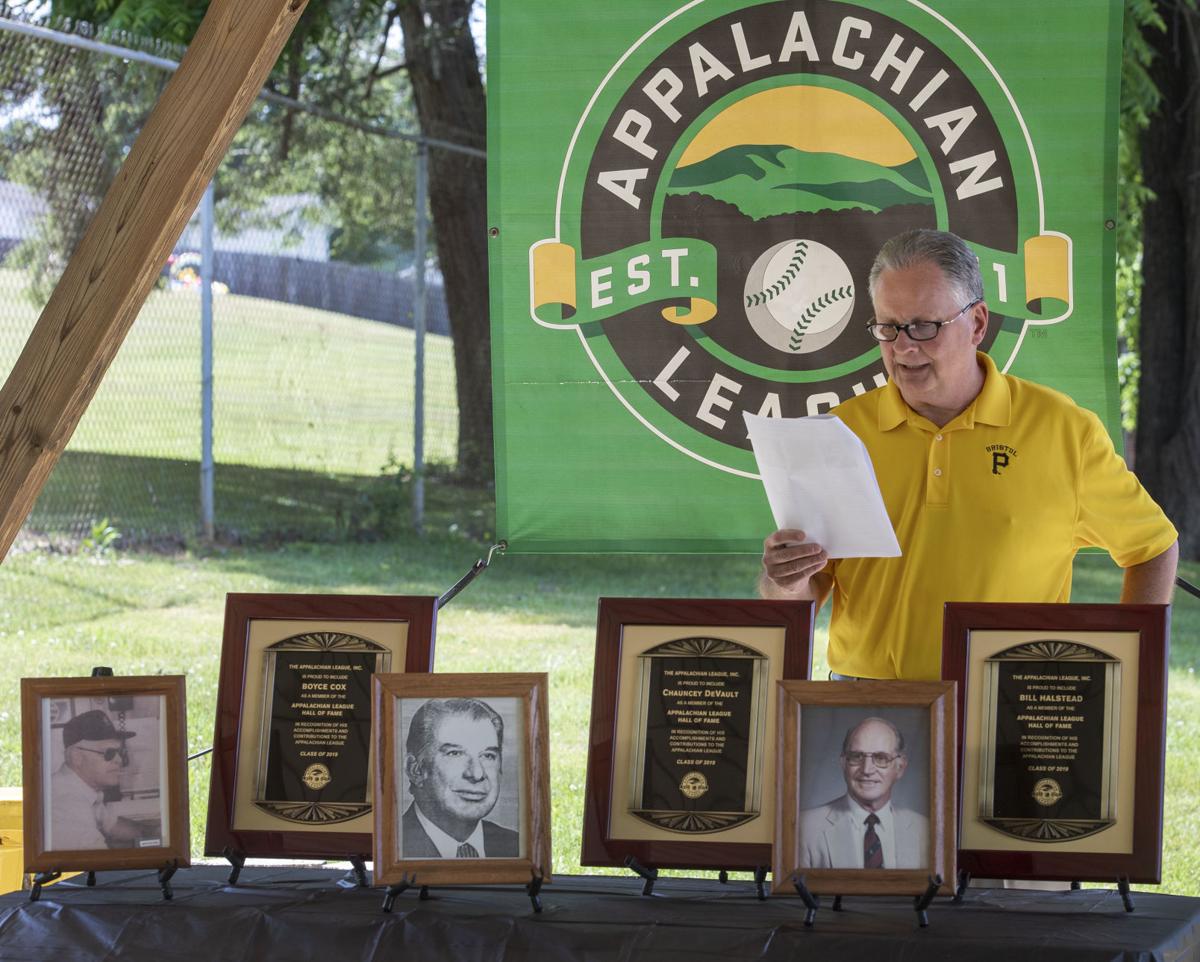 Bristol Pirates President and General Manager Mahlon Luttrell on Monday at DeVault Stadium unveiled plaques honoring three local men who were recently inducted into the Appalachian League Hall of Fame: Boyce Cox, Chauncey DeVault and Bill Halstead.
Cox served as president of Bristol's Appy franchise from 1993-2007 and earned several Appy League executive of the year honors. DeVault was president of the Appalachian League from 1947-79 and Halstead held the same position from 1982-95. 
Be the first to know
Get local news delivered to your inbox!