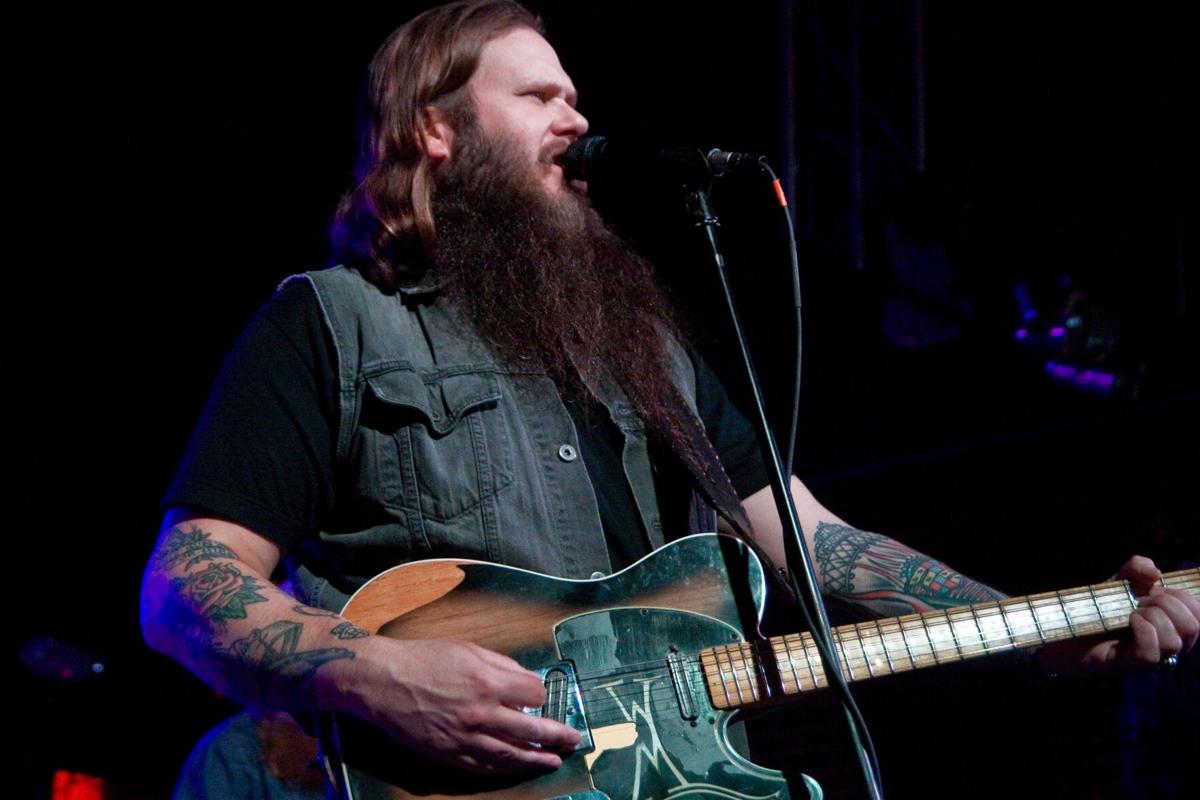 Whitey Morgan and the 78's
Whitey Morgan stretched out on a couch upstairs at Johnson City's Capone's early last year. He offered beer, country music conversation and a hearty hello.
Those were the days before the pandemic struck. Now Morgan's gone online. With "Live from The Well," the modern-day outlaw streams live at 9 p.m. Friday, Sept. 11. Sidle over to either his Facebook or YouTube sites to access the feed.
Attendees sure recall Morgan's performance during Bristol Rhythm & Roots Reunion in 2013. Dressed in black, he ambled to the stage looking like a son that Waylon Jennings didn't know he'd fathered. Then as now, Morgan sang with purpose and hard doses of twang. Songs including "If It Ain't Broke" and "Honky Tonk Hell" embody attitude and nods of homage aplenty to his heroes.
North Carolina Folk Festival Virtual Concert Series
Nefarious COVID-19 strikes yet again. A snake in the grass, it's not a matter of if but when the serpent will attack.
This time its victim is the North Carolina Folk Festival. Undeterred, the Greensboro-based festival goes virtual from Friday through Sunday. Watch a range of performances, recently prerecorded at locations throughout the city, on the festival's Facebook page for free.
As with Bristol Rhythm & Roots, the North Carolina Folk Festival highlights a wide range of styles. Friday includes bluegrass-oriented Chatham County Line and pop-country singer Rissi Palmer. The Grammy nominated The Hamiltones, a soaked-in-soul trio, lead Saturday. Music adventurists Mandolin Orange helm Sunday's lineup.
Josh Daniel
When America closed down, Josh Daniel opened up.
For months now, Daniel has hosted "Quarantine Sessions: Couch Tour 2020" from his home. Streamed live every day at 5 p.m., the roots-ingrained rocker delves deep into his own catalog and those of such heroes as The Grateful Dead.
America's watching. Daniel's livestream regularly garners among the nation's highest numbers of viewers, according to Billboard magazine. His sets of music range wildly from his own "New River" to Bruce Springsteen's "Dancing in the Dark," Al Green's "Take Me to the River" and dozens of nods to The Grateful Dead. He's made livestreaming work in the midst of doing so every day since mid-March. What a long but not so strange trip indeed.
Music Notes
From a file marked "Good Things During COVID" comes many albums recorded on the local front. Most days and many nights during the past six months, bands including Black Wolf and artists from cellist Dave Eggar to Bristol's JP Parsons have lined up to record at Mike Stephenson's Classic Recording Studio on Moore Street in Bristol, Virginia.
Abingdon's Logan Fritz recently recorded "Stateline Stumble" at Classic. Attend the Justin Townes Earle Tribute Show at Wolf Hills Brewing Co. in Abingdon on Friday, Sept. 11, to hear the song.
"After the show," said Fritz, "we'll premiere the video for 'Stateline Stumble' at Wolf Hills."
Then be on the lookout for the latest album from Castlewood's 49 Winchester. Recorded at Classic during recent months, the album will be unveiled during a release show on Thursday, Oct. 1, at Capone's in Johnson City. Abingdon's Adam Bolt opens the show at 8 p.m.
Recent singles culled from 49 Winchester's forthcoming album include "Long Hard Life" and "Everlasting Lover." The former features a funky mix of country guitar and Isaac Gibson's soulful vocals. The latter evolves as a windswept ballad with touches of light twang and soul, as fine an exhibition of Gibson's emotive voice as they've ever recorded.
The band's latest release, a melodically memorable "Get Clean," debuted this week on Spotify.
General admission tickets are on sale for $15. For more information, call Capone's at 423-928-2295.
Be the first to know
Get local news delivered to your inbox!