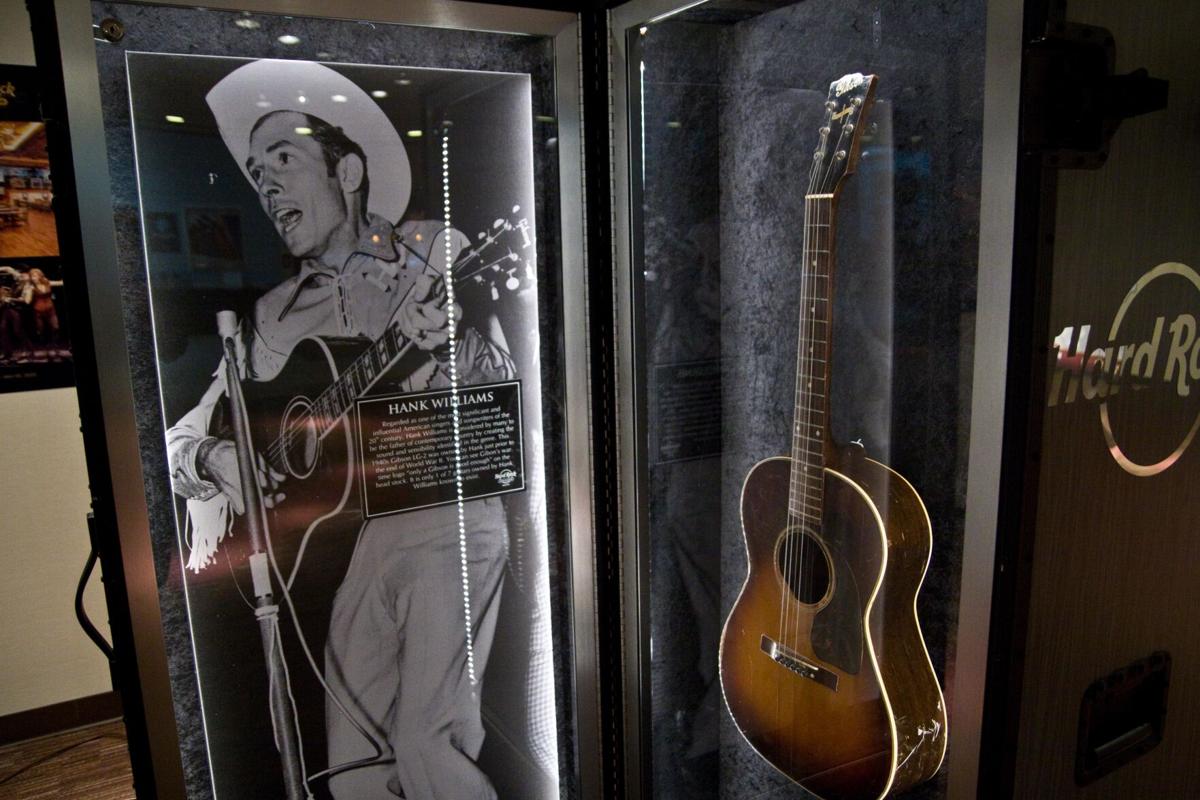 Farm Aid
Family farmers did not pause their livelihood when COVID-19 hit. Instead, their tractors tractor, and their hoes hoe. Willie Nelson established Farm Aid 35 years ago to save America's family farmers from extinction. Even during a pandemic, Farm Aid carries on — albeit as a livestreamed event Saturday. Find the feed on Farm Aid's website.
Nelson, along with co-organizers Neil Young and John Mellencamp, headline. Charlottesville resident Dave Matthews leads a lineup that ranges from bluesy Bonnie Raitt, pop's Brandi Carlile, blue-eyed soul singer Chris Stapleton, jazzy Norah Jones and Rhythm & Roots alums The War and Treaty. It's free to watch, but donations are asked for and readily accepted. In sum, Farm Aid 2020, it's as normal as normal can be during such abnormal times.
Monterey Jazz Festival
Like notes from Miles Davis' exploratory trumpet, jazz finds a way to communicate the complex even during challenging times.
To wit, the 2020 Virtual Monterey Jazz Festival. Slated to stream on Monterey Jazz's YouTube site from Friday through Sunday, the festival highlights impressive ranges of jazz artistry. Multi-instrumentalist wiz Herbie Hancock co-headlines with pre-bop pianist Diana Krall, one of the most elegant singers in today's jazz.
Take note, local music fans. Tri-Cities-based Amythyst Kiah performs during Monterey Jazz on Saturday as part of Our Native Daughters. Grouped with Grammy winner Rhiannon Giddens, Leyla McCalla and Allison Russell, Kiah helped marshal unflinching music to examine the plights of African American women. From slave narratives to early minstrelsy, they cast brilliant light on history to illuminate understanding. Well, that's one corner of jazz, American to its core.
Bonnaroo
Weep not, fans of Bonnaroo. OK, maybe a little.
In lieu of an actual festival that one may actually attend, Bonnaroo has gone the route many others have gone. The beloved music festival goes online with its Virtual ROO-ALITY. Set to stream on its YouTube channel beginning at 5:30 p.m. Thursday, the event runs through Sunday. Like the mud onsite during one of its past rainy festivals, it's free of charge.
Filmed performances from past Bonnaroos blend with virtual appearances by a long list of musicians. Archived spins vary from soul godfather James Brown to heavy metal's Metallica. Livestreams range from those by Mandolin Orange to Trampled By Turtles and Moon Taxi. Nathaniel Rateliff does both. Film from Rateliff and his Night Sweats' turn in 2016 coincides with his solo appearance via livestream.
Music Notes
Hank Williams last rode through Bristol on the fateful night of Dec. 31, 1952. At some point between then and the wee hours of Jan. 1, 1953, the famed country singer died while stretched across the back seat of his baby blue Cadillac.
Williams returned to Bristol last week. OK, as best we know, David Allan Coe's "The Ride" did not play, and a ghostly Hillbilly Shakespeare did not reappear in Bristol.
But one of his guitars did. A rare early-era Gibson guitar owned by Williams, it's reputedly one of but seven of his guitars known to exist. The public were invited for a peek last week when Hard Rock Casino officials erected a small yet impactful exhibit of country music instruments inside the former Bristol Mall, the site of the proposed Hard Rock Casino.
Artifacts including a Waylon Jennings guitar as well as one of Buck Owens' signature red, white and blue guitars flanked that of Williams. In but a small space, Hard Rock officials spanned country music's early 20th century with a display that featured Roy Acuff, long known as the king of country music, and contemporary Southern pop-country singer Taylor Swift.
Several attendees questioned Hard Rock's country music credentials. A visit to and perusal of its many restaurants, hotels and casinos would reveal an impressive amount of artifacts displayed that refer to country music. Nashville's Hard Rock Café a prime example, its walls echo to the twang of guitars and outfits from such country legends as Buck Owens and Don Rich.
California pop singer Kris Angelis stirs hope in this week's free MP3 downloads. Access www.pastemagazine.com/noisetrade/music/krisangelis/that-siren-hope. Find a batch of tunes written and emoted by Angelis in the aftermath of heartbreak. From a melancholy "Ghost" to a hopeful "Brighter Blue," she searches for rainbows amid darkened clouds.
Be the first to know
Get local news delivered to your inbox!