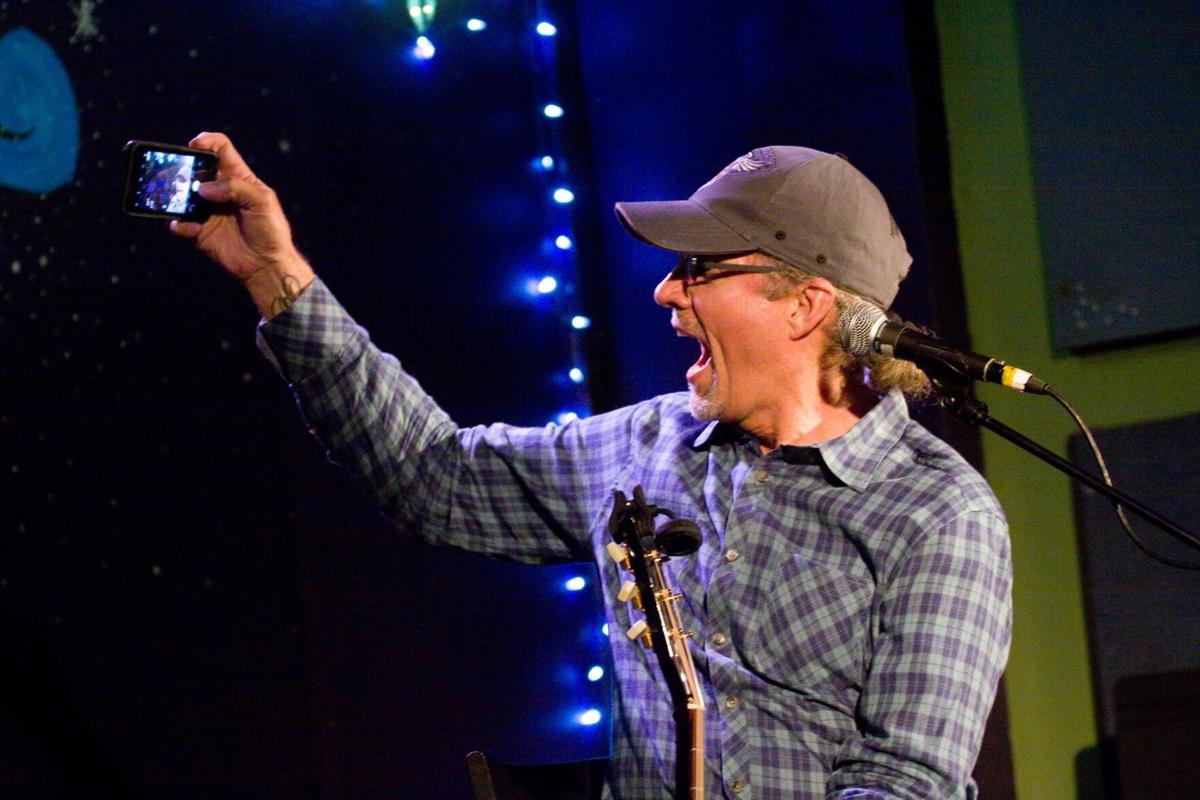 Rockdown in the Lockdown
Spandex and leg warmers inspired derision. Hair metal from the 1980s led to such second-generation bands as Steel Panther.
Led by lead singer Michael Starr, Steel Panther stages their second Rockdown in the Lockdown concert Sunday. Streamed live from Oxnard, California, funds raised will benefit a Los Angeles animal rescue entity and Live Nation's Crew Nation Fund, which aids touring personnel affected by COVID-19.
Steel Panther formed in 2000 as Metal Shop. They later became Metal Skool, then Steel Panther. Early days spent firmly in the footprints of Motley Crue, the band's penchant for tongue-in-cheek metal led to hits with such irreverent fare as "Death to All but Metal." Sometimes profane, oftentimes humorous, Steel Panther thrive as an intentionally exaggerated hair metal band. Not quite to the Spinal Tap extent, they're a parody who bring the loudness and the laughter.
Jim Brickman
Pop and light jazz crooner Jim Brickman sounds like a pillow feels.
Easy does it, tune in for the Jim Brickman Xperience on Friday. Streamed live via the piano man's website, the event allows fans an opportunity to interact with Brickman. It costs $30, but viewers are welcome to request songs as well as comment during the broadcast.
Brickman soothes like Kenny G with a voice. His cardigan music spawned two Grammy nominations as well as 21 chart-topping albums. Hits include his collaboration with Martina McBride on the worldwide smash, "Valentine." Several years ago, during a stop at the Paramount in Bristol, he spoke of those hits with words that could apply to today's pandemic.
"I think if you're lucky enough to have hit songs," Brickman said, "you should play them."
Fiddling Leona and JP Mathes II
Bluegrass breaks language barriers much as Chuck Yeager broke the sound barrier.
From Tennessee to Japan, bluegrass embraced American JP Mathes II and his Japanese wife Leona. Together, they're Fiddling Leona and JP Mathes II. See them fiddle around atop the Lumac Rooftop Bar at The Bristol Hotel in Bristol, Virginia, on Wednesday.
Leona fiddles. Mathes plays banjo. Bonded in bluegrass, they feature a jet-fueled style that's steeped in American bluegrass tradition with a touch of Tokyo flair. From Leona's performance of "Tennessee Waltz" in English and Japanese to a fiery "Orange Blossom Special," impeccable showmanship thrusts forth as if through the wild blue yonder.
Music Notes
Grammy winner Dom Flemons sang there. Likewise The Black Lillies, former NASCAR driver Kyle Petty and so on and on.
But now, after seven years of business, The Willow Tree Coffeehouse and Music Room will close. Teri Dosher, who owns the beloved live music venue and coffeehouse in downtown Johnson City, made the announcement on her Facebook page.
"I was constantly amazed and grateful for the response we got from musicians who appreciated the listening room we offered," said Dosher in her statement on Monday.
Bountiful memories emanated from Willow Tree's seven years. For instance, there was the emotion-drenched night to celebrate fallen local music super fan Brian Andrews, whose painted image is still displayed inside the music nook on Johnson City's Main Street.
There were the multiple sold-out performances by Asheville's dynamic Abby the Spoon Lady. Local faves Folk Soul Revival contributed to the weekly whirlwind at The Willow Tree, typically to capacity crowds who squeezed as close to the stage as possible.
Coffee flowed with good times music at The Willow Tree Coffeehouse and Music Room.
Darrell Scott, renowned for having written such songs as "You'll Never Leave Harlan Alive," appeared at The Willow Tree last October. Warm as wool in winter, little did anyone there know that the cold of COVID-19 loomed near. Yet Scott dipped into Hank Williams' fertile catalog as well as his own to deliver love in the keys of music made to remember.
"But as we are all aware, the world is different now," Dosher said in her statement, "and I don't see our vision of a gathering place making it in our current state, a state that looks like it's going to go on for a while. So we have made the very hard decision not to reopen."
Be the first to know
Get local news delivered to your inbox!