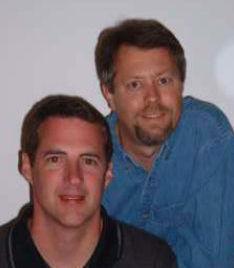 Q: My musical question has to do with a word origin. I recently saw an advertisement for an "old-fashioned shindig" and wondered where the word shindig came from.
A: We have consulted a couple of different reference sources, namely Merriam-Webster Online Dictionary and the New Oxford American Dictionary, and both agree that the word entered our lexicon in the mid-1800s and has come to mean a large, lively party. The exact origin is a bit unknown, although both speculate that it probably derived from an earlier 19th-century word, "shindy," meaning a noisy disturbance. This, in turn, is likely derived from the Scottish word, "shinty," a rousing, 12-sided hockeylike game played with curved sticks that traces its history back some 2,000 years. While similar to field hockey, there are some significant differences. Players can play a ball in the air, use both sides of the stick and can tackle each other, providing it is shoulder-to-shoulder. It can only be surmised that the game got its name from all the bruised shins that must have resulted during play!
Q: In the song "Tempted" by Squeeze, the opening lines are "I bought a toothbrush, some toothpaste, a flannel for my face." I love this song, but I've never understood the line "flannel for my face." What does it mean?
A: Squeeze formed in London in 1974 and had a few UK hits in the late '70s and early '80s. While the band did not have any big hits in America, "Tempted" received moderate airplay in 1981, and to date it is their most recognizable song in this country. In the United States, the lyric you mention might not make a lot of sense, but in Britain, it does. In British vernacular, a flannel is a washcloth.
Q: One of my favorite jazz compositions is "Blue Rondo à la Turk" by the Dave Brubeck Quartet. Where did the unusual name come from?
A: The unusual name of the jazz classic can be traced to an encounter between Brubeck and a group of Turkish street musicians. First of all, let's look at the word "rondo." A rondo is a musical composition in which a pattern is repeated several times. In this case, the song has a cycle of three measures of 2-2-2-3, followed by one measure of 3-3-3. Brubeck reportedly heard it played by street musicians while touring Turkey. When he asked what they were playing, one of them replied that it was their version of the blues. Combine it all, and you get "Blue Rondo à la Turk." Many people think the composition is based on Mozart's "Rondo alla Turca," but Brubeck disputed that claim. "Blue Rondo à la Turk" was the opening track on the Dave Brubeck Quartet's classic 1959 album, "Time Out," which also featured the seminal "Take Five." "Time Out" was the first jazz record that deliberately strayed from the typical 4/4 or 3/4 time signatures. It has become one of the bestselling jazz albums of all time.
What's the name of that song? Where are they now? What does that lyric mean? Send your questions about songs, albums and the musicians who make them to MusicOnTheRecord@gmail.com. Bradford Brady and John Maron are freelance music writers based in Raleigh, North Carolina.
Be the first to know
Get local news delivered to your inbox!