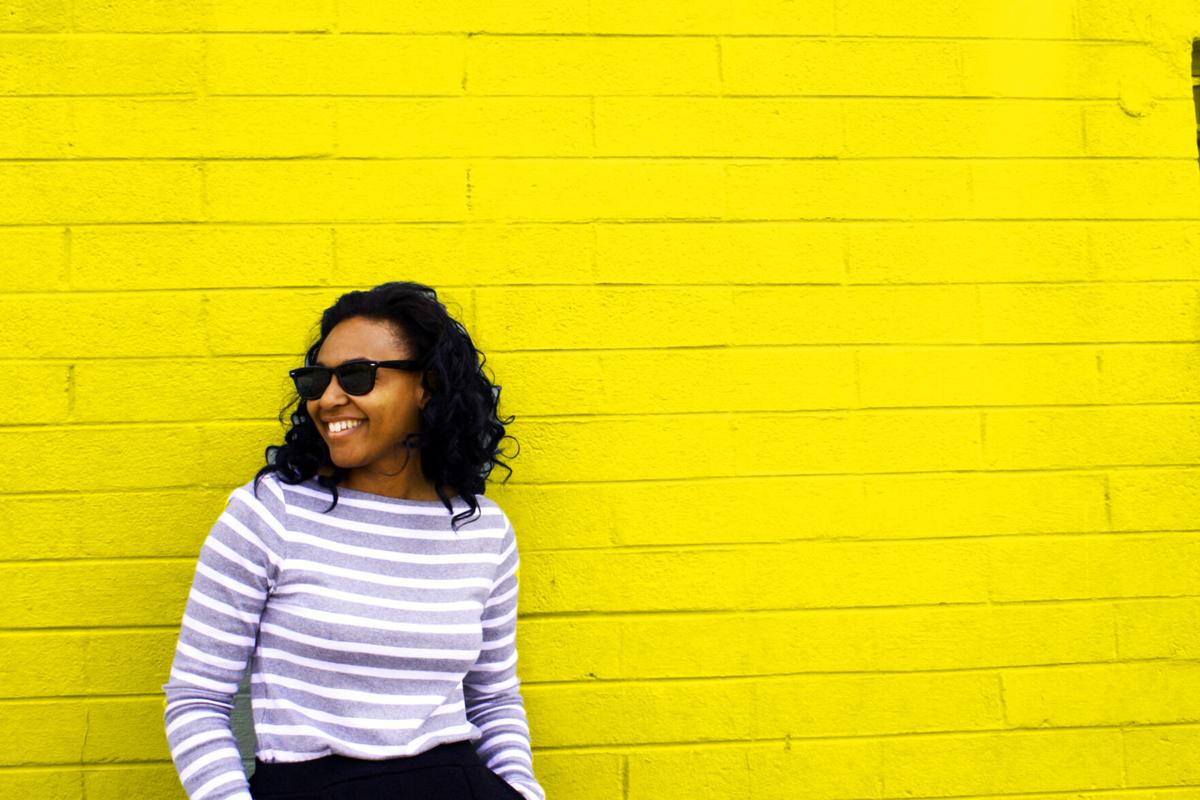 New music, new lyrics, same ole pandemic. 
What's a musician to do when Groundhog Day repeats from day to day?
If you're Shayla McDaniel, create music and stream it live. Find McDaniel's Live From Home performances today (Thursday, July 16) and July 24 through her Facebook and Instagram sites. In so doing, the multilayered rhythm and blues singer offers her music as if delivering it to a batch of family and friends. Warmth exudes.
"Livestreams, they're a lot more laid-back and chill," said McDaniel, by phone from her home in Knoxville. "The coolest thing, you can go to a show without leaving your house."
McDaniel came of age during the 1990s and 2000s. Consequently, her style of singing and playing guitar reflects those eras, particularly as flavored with touches and tidbits from years past.
"The R&B aspect of my music comes from my vocal style," McDaniel, 28, said. "Some of my songs have an older feel, like with the horns added, which gives an old-school vibe. Some songs, like 'Tension,' hearken more to modern R&B."
Peel back McDaniel's R&B layers to reveal swaths of pop and rock. Now, she's no Lady Gaga or Ella Fitzgerald. Instead, think along the tastes of a rock-induced Norah Jones.
"I'm not the commercial Top 40 type of pop, but I am more like a rock type of pop," McDaniel said. "I've kind of gotten away from playing acoustic guitar in favor of the electric guitar."
Soldered on the strength of lyrics memorable and moving, McDaniel's EPs, including 2017's "26 Letters" and "Both of My Hands," dip generously into the life she leads. She's observational. She's introspective. Throughout, she's fearlessly revelatory.
"It's my life experiences," she said of her songs, including a thought-provoking "Silence." "It may be about missing out on the cake or the loss of a loved one. Everyone has been happy at some point. Everyone has been disappointed at some point. Everyone has been confused at some point."
Think now. As if ripped from The Temptations' "Ball of Confusion," American society seems well ensconced in a variety of fluxes. McDaniel's "Silence," which hails from her "26 Letters" EP, fits right in.
"There's 26 letters in the alphabet, and there's nothing to say," McDaniel said. "I'm telling the person that we've got to be careful with our words. It doesn't have to be a bad thing. But it does say that one spark can set a whole forest on fire. The forest fire could be a great thing."
Interpretation, key. When topicality wrenches from within her oft-personal lyrics, McDaniel allows messages to breathe. Space exists between the notes she composes and lyrics she sings, room enough for listeners to hear and to discern as they wish.
There's hope. There's heart. There's a vision for better days to come.
"Bristol was on my list of cities to play this year," McDaniel said. "I wish COVID would be under control, handled, and with a vaccine. I could play shows and festivals again. Meanwhile, I'll continue to make music."