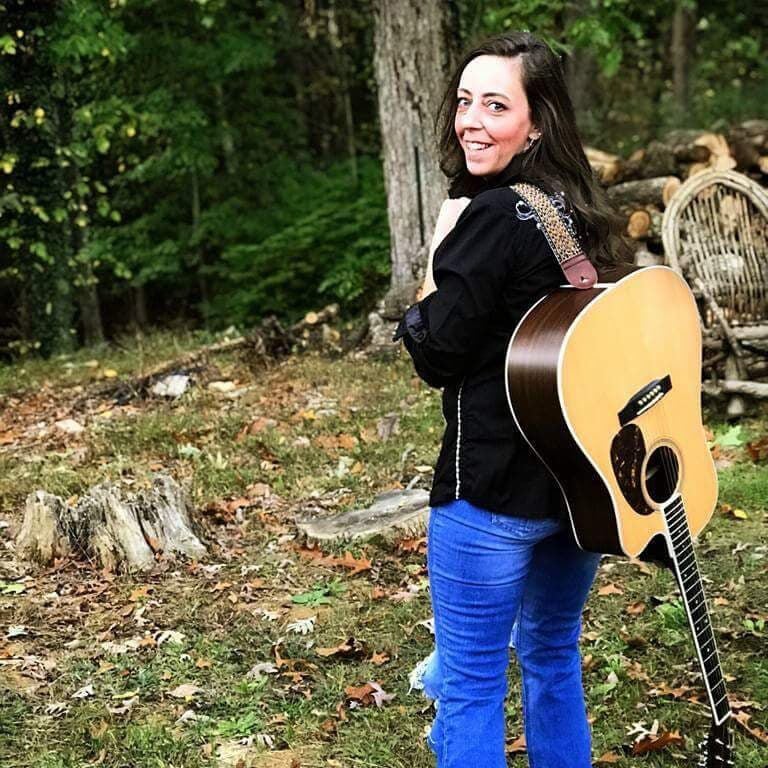 Yearning permeates Julie Williams' storytelling voice.
Her lyrics document life as she knows it, carried with a voice that needs an audience.
Even during a pandemic, Williams perseveres. Hear her live outdoors at Bristol Station Brews & Taproom in Bristol, Virginia, on Saturday. She returns to Bristol and the Stateline Bar & Grille on Oct. 30. Furthermore, catch Williams each first Friday of the month at Riverside Taphouse in Elizabethton.
"We're picking up shows, booking things," said Williams from her home in Elizabethton. "We played in Wytheville and Jonesborough last week. We'll be in Knoxville on Friday and Bristol Station on Saturday. We're finally getting back with it."
Williams, whose music ranges from traditional bluegrass to electric Appalachian folk, streamed live shows on occasion during the summer. Unlike many of her tuneful brethren, she said livestreams weren't really her thing.
"It went well, but I'm not a livestreaming gal," Williams said. "I've got to have some people. I had to get back out there."
Regardless, her music ventures took major blows when COVID-19 struck. Bookings dwindled to nothing.
"My world got turned upside down," Williams said. "I had some pretty good gigs going on, including an opening for Confederate Railroad. When they were canceled, it was devastating."
Now, many musicians have taken to writing and recording with great aplomb during the pandemic. Williams, somewhat.
"I have done quite a bit of writing but probably not as much as I should be," she said. "I don't want everything to be dark and gloom."
Williams' songs typically radiate multiple shades of positivity. They're life from an optimist's point of view.
"She's genuine," said Bristol's Moose "Trainwreck" Roberts.
Take her Celtic-flavored song, "The Journey."
"It's about a fiddle I bought in a pawn shop," said Williams, who plays guitar as well as mandolin and fiddle. "As I played it, I wondered what it's been through. It's an old German fiddle. The first verse is about it traveling across the ocean. Then you wonder, it's been played at funerals and busking, parties and who knows all where."
A deeper dive into Williams' catalog upturns "Fistful of Daisies." Well representative of her penchant for personal lyrical content, the song documents one of her happiest moments.
"It's about when my husband and I were first married," she said. "It's about the simpler things that money cannot buy and no one can take away."
Like music. Born into music, Williams said that she grew up shrouded in songs — at home, in church, from childhood to now.
"It is life for me," Williams said. "Those are special moments onstage and when I am writing. When you know you can touch somebody's life by singing a song, that is special to me. Music can be moving."
It's a steady and nearly clichéd refrain, but Williams firmly believes music to be medicinal. Prescriptions range from availing one's self to live shows, recorded music and the creation thereof.
We need music, and music needs us.
"Now more than ever, baby," Williams said. "Almost as much as I need air to breathe. I grew up with it. I can't imagine my life without music."
Music can transport purveyor and audience alike far from place and time. Williams' deepened sense of life-loving songs can and oftentimes do serve as tickets to elsewhere, perhaps to better days past and to come. They're injections of and for life.
"I get lost in music," Williams said. "Honestly, when I sing, sometimes it feels like I'm not even there anymore. I do get lost. I get completely consumed in the music."
Be the first to know
Get local news delivered to your inbox!