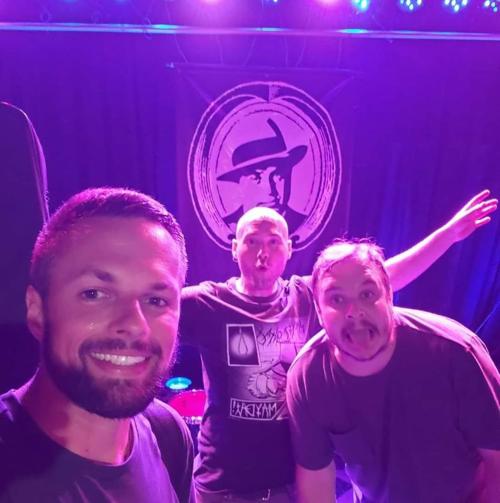 Songs in the key of life make Bristol's Harp and Coat Hanger go.
They're a days-of-their-lives band. Nothing too sad, far short of angry, they're just a group of talented friends with something to say.
Hear their lives in the guise of songs created Saturday at Wolf Hills Brewing Co. in Abingdon. Formed three years ago as a troupe of rockers from Appalachia, if by name Harp and Coat Hanger seem a tad idiosyncratic, then you're on the right track.
"We call ourselves indie rock," said Trey Epling, lead singer and co-founder of Harp and Coat Hanger.
Translated, they're neither country nor bluegrass. Furthermore, their rock beats to a heart somewhat removed from the likes of rock populists Tom Petty's Heartbreakers or Bob Seger's Silver Bullet Band.
"We like the freedom of it," Epling said. "There's no formula you have to abide by in indie rock. There's not just a verse, chorus, verse thing. It's nice to have free range in what you create."
Therein lies a one-way route to aural distinction. More indie than R.E.M. yet not as far-flung as The Flaming Lips, Epling and Ryan Street's Harp and Coat Hanger nonetheless own a sound uniquely their own.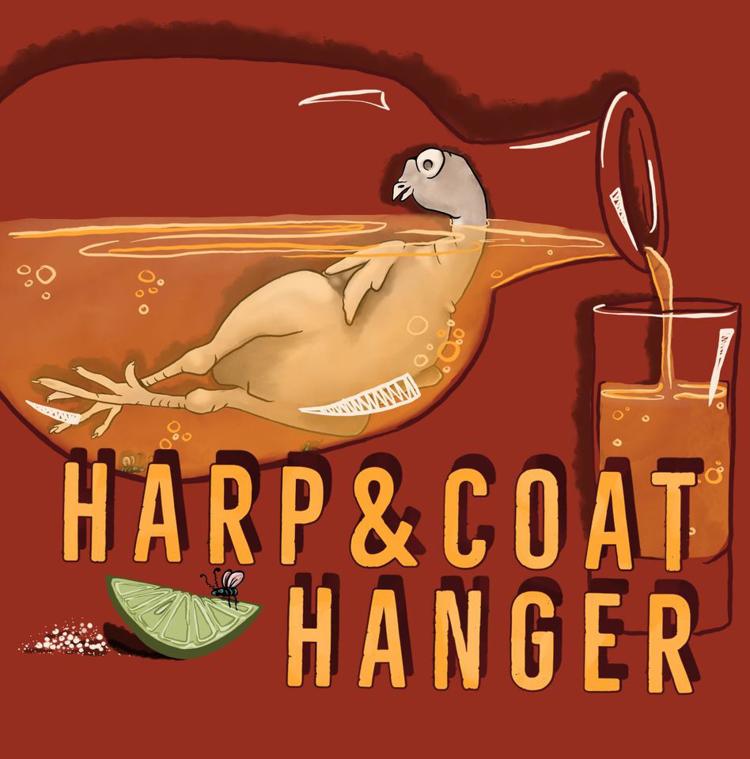 "I believe we do have our own kind of sound. It's kind of haunting," Epling, 30, said. "You definitely can throw the term 'Appalachia' in there. Relatable lyrics. They describe a lot of personal things I've gone through."
Now, don't misread the Appalachian part of Harp and Coat Hanger. Come looking for sketches of Ralph Stanley mountain music or Mel Street country, and you'll be left looking.
"We're all from the region," said Epling, who works by day at Benjamin Walls Gallery in Bristol, Virginia. "My family is from Dickenson County. We have a strong connection with Appalachia."
That connection materializes most prominently in the songs "The Mazes" and again in "The Mural." The former hails from the band's 2018 EP, "Cabin Noise." It's based on an old Appalachian folk tale. The latter kicks off Harp and Coat Hanger's first full album, last year's "All Day Laurie."
"That one is about growing up, playing in a band in high school with a bunch of my buddies," Epling said.
And yes, "The Mural" refers to Tim White's famous country music mural, located on State Street in downtown Bristol.
"We played our first show at the mural," Epling said.
See Harp and Coat Hanger. Epling sings lead and plays lead guitar. Ryan Street mans bass guitar while Andrew Franklin keeps time on drums. Originals fuel them. As with many local musicians, they've not simply stewed during the prior months of pandemic time. They're creating more music.
"We're hoping to finish a new album in October or November," Epling said. "We're going in to Classic Recording Studio (in Bristol, Virginia) at the end of October. We've got some new songs to lay down."
Hear several of them Saturday at Wolf Hills.
"One's called 'Colonial Hangover,'" Epling said. "It's about feeling lost and out of place in a new city. You don't know anybody yet. Another one is called 'Two Little Mice.' It's kind of a folk rock song."
No, it's not a nursery rhyme.
"It's about being in a relationship you care about," Epling said. "No matter how small your apartment is or how big of a house you have, it's going to be OK because you have each other."
Hey, Harp and Coat Hanger aren't Black Sabbath dark. Then again, they're not Weezer weird either. To find them, look for an island apart from the sea's hubbub. Like a shell stranded, their sound echoes with room to roam.
"That was kind of our goal in doing that," Epling said. "The next album will be more rock 'n' roll. After that, we'll do more haunting Appalachia."
Be the first to know
Get local news delivered to your inbox!