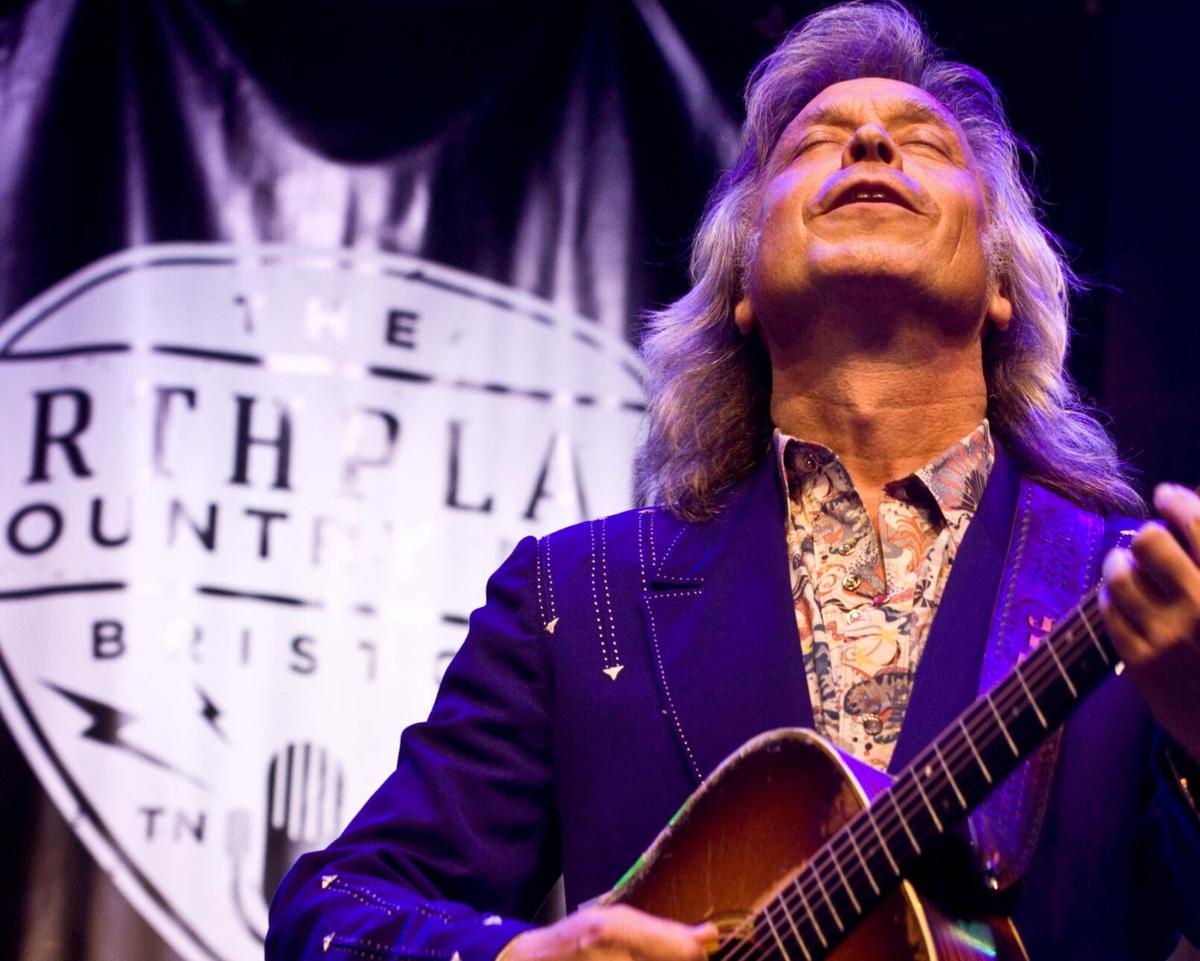 Like Maya Angelou's feathered friend, the 20th Annual Bristol Rhythm & Roots Reunion amounts to a caged bird. Try as officials tried, wish as we wanted, its doors remain shut.
Composed as yet another refrain in an executioner's song known as COVID-19, Rhythm & Roots' 20th installment will wait until next year.
Paused but not perished, Rhythm & Roots perseveres. In lieu of a full-bore hootenanny, the weekend heralds "Celebrating Bristol Rhythm & Roots Reunion" from today through Sunday. An abbreviated and altered virtual event, content will stream live and otherwise via several sites, including Rhythm & Roots' website and its Facebook and YouTube pages.
"It means so much that we've been able to continue our story even during a pandemic," said Charlene Tipton Baker, marketing specialist with the Birthplace of Country Music. "We still want to create some of the feeling of the event."
"Celebrating Bristol Rhythm & Roots Reunion" opens at 7 p.m. today with Farm and Fun Time. Streamed live from the Birthplace of Country Music Museum, the program features Po' Ramblin' Boys, 49 Winchester and Bill and the Belles.
Tri-Cities triumph Amythyst Kiah leads at 7 p.m. Friday. Morgan Wade and Martha Spencer augment the evening's livestream.
Americana king Jim Lauderdale and fellow Rhythm & Roots favorites Acoustic Syndicate stream live at 7 p.m. Saturday. A carnival of festival flashbacks streams throughout the day, which begins at 1 p.m. The weekend culminates at noon Sunday with the Super Raffle drawing.
"I'm still going to be there in spirit on one of those stages," said Lauderdale, by phone from Nashville. "I think there is a feeling in the air there during the festival. Because I am conscious of the music history of Bristol, there is a special reverence I have for it."
A frequent participant during Rhythm & Roots, Lauderdale embraces Bristol and the festival much as if it were home.
"Bristol's been a part of my heart from the first time I played there," Lauderdale said. "There's always magic there."
Magical, but different this year. Turn back to last year's Rhythm & Roots. Excitement brimmed like the suds of a bubbling beer for the coming 20th annual festival. No one thought the unthinkable. Then the unthinkable happened.
As if a songbird paused upon a limb, Rhythm & Roots appeared silenced amid the worldwide pandemic. But as if from Houdini's bag, magic emerged. It's no illusion; Bristol overcame the seemingly insurmountable in carrying on.
"I'm just thrilled to be a part of Rhythm & Roots even though this year is unusual circumstances for everybody," Lauderdale said. "I think the spirit of it is still going to come through with people watching this and us musicians."
Call the modified events of the coming weekend making the most of a bad situation.
"You know what? It really is," Baker said. "We can't let the weekend go without acknowledging the festival. This was supposed to have been our 20th annual festival. We felt this was necessary."
Let's face a fact: Rhythm & Roots generates large amounts of income for itself and merchants throughout downtown Bristol. To not stage the festival equates to a year without Christmas. At least with an event streamed live, there's a tree under which hope for gifts remain.
"Everybody wants to see Bristol do good," Lauderdale said.
Most of all, there'll be music.
"It does offer a taste of Rhythm & Roots," Baker said. "We're not Nashville. We're not Memphis. We've got to be creative."
Be the first to know
Get local news delivered to your inbox!