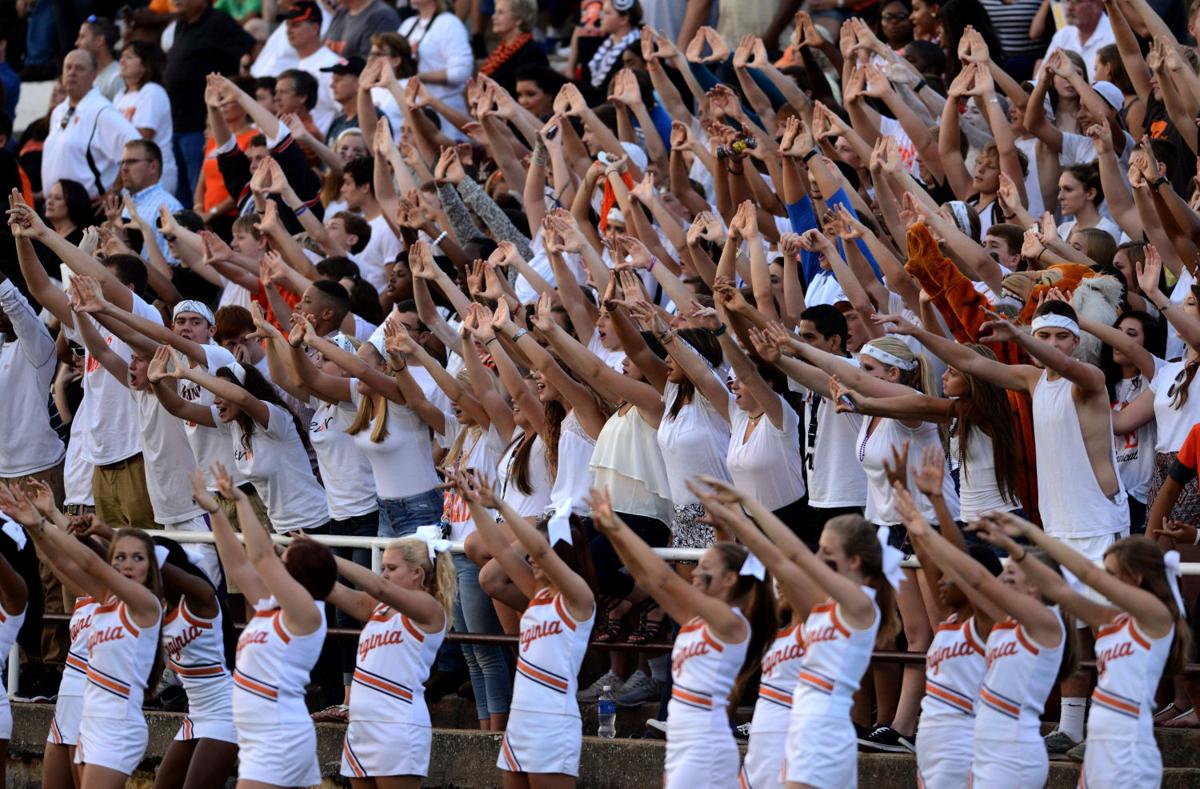 It has been a long, quiet fall season on high school venues across Virginia.
That is about ready to change, or at least we all hope so.
Basketball is slated to begin on practice on Dec. 7, with games beginning 14 days later. Sideline cheerleaders are also slated to begin practice as well that day, according to the Virginia High School League calendar that has been adjusted due to COVID-19.
Of course, now, they are being referred to as "spectators." If they decided not to bother, who could blame them.
The VHSL issued a press release on Friday, addressing the impact of Gov. Northam's new statewide measure to contain the COVID-19 pandemic, squeezing what was going to be an occupancy limit for in-person gatherings from 250 to 25.
In this case, cheerleaders are described as "spectators." That is not a good thing.
Now it might not be the VHSL's fault. They are just answering to what Northam's orders defined as participants and spectators.
Participants are defined as "players, coaches, officials, school event staff and school administration critical to the operations of the contests, media, law enforcement and medical services."
That was followed by the following sentence: "Cheerleaders, pep bands, etc., and other student support groups, are counted as spectators in the limit of 25 allowed at events."
Excuse me. Cheerleaders are spectators? Really?
It is going to be difficult enough for schools to restrict access to basketball games in the winter ahead to 25 people. Now try telling fans they can't get in because the 10-member cheerleading squad counts toward that 25.
If the point of trying to conduct athletics during a pandemic is simply to let the kids play, that should apply to cheerleaders as well.
Cheerleading is their sport. That is what they choose to do, and they should be able to do it.
Just like it says, their job is to lead cheers. They don't just show up at basketball or football games to stand on the sidelines and watch games. They practice, they prepare, and at games they yell, they cheer and they coerce the crowd to get into the action.
School spirit doesn't just happen. Cheerleaders lead the way. Ever notice all those signs and posters around school, gymnasiums, football fields and elsewhere. They don't just show up out of thin air.
These young women – and young men as well – take the time and effort to do what is largely an underappreciated job. Let's give them the respect they deserve.
Yes, the pandemic calls for tough decisions, but in this case, an entire collection of athletes are being excluded. They deserve to be there, and shouldn't just be considered spectators, but as participants, because they are.
It seems to me that Tennessee has handled this pandemic much better than Virginia. Fall sports are nearly done, and winter sports have begun.
Rules are being followed, but the games are still going on.
Cheerleaders were part of the action on Friday night for a terrific basketball game at Tennessee High. They spread out on the sidelines, wore masks and tried to keep the small crowd of family members energized. When there was a lull in the action, they found some kind of cheer to keep the noise at a level where it didn't seem like a practice.
Believe me, the players appreciate it, the fans do too.
To often cheerleaders are overlooked, but these kids are talented and work at it too.
Have you ever been to a competition cheer event or tried to somersault down the gym floor. It not only takes talent, but they also have to always wear a smile – even behind a mask – and must also maintain a positive attitude to the bitter end, even if their team is going down to defeat.
There are other groups such as pep bands or student sections that will be shut out as well according to this policy. That is a shame, but cheerleaders are part of the deal.
These are difficult times for all of us. Tough decisions have been made. Virginia schools haven't had a sporting event since March. One group of senior athletes lost out on their final seasons in the spring, and another group is just hoping they get their chance to play.
Please, don't let that happen again. High school is a precious time, and you don't get those moments back.
Let's look at tweaking this policy. Cheerleaders are part of the action. They deserve to be treated that way.
Come on, man, let them cheer.
Be the first to know
Get local news delivered to your inbox!