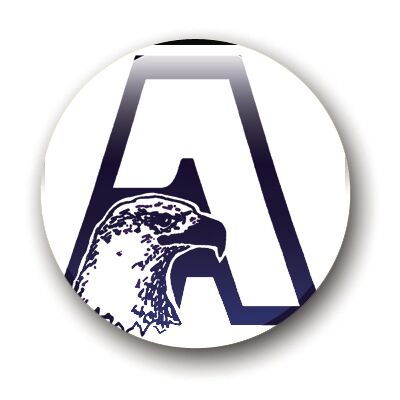 ABINGDON, Va. – Chase Hungate made an important discovery in the summer before his sophomore season on the Abingdon Falcons baseball team.
The setting was a travel ball game in Kingsport.
" I was in the bullpen throwing when my coach asked me to try something different and drop down with my throwing motion," Hungate said.
That coach was Eric Hungate, the father of Chase and a former pitcher at Radford University and Old Dominion.
" I kind of shuffled in the new motion during that summer league game, and I've used it ever since," Chase Hungate said.
Relying on his deceptive three-quarters sidearm delivery, Hungate cruised to another win Monday as the Falcons dropped the Northside Vikings 11-1 in a six-inning Region 3D playoff contest.
Hungate struck out nine and walked just one en route to a six-hitter. The 6-foot-1 senior right-hander is 6-0 on the season.
With his unique delivery and blend of fastballs and off-speed pitches, the Virginia Commonwealth University-bound Hungate was able to keep the Northside batters off-balance.
" That's the goal, I give batters something different to look at and try to get groundouts and pop outs," Hungate said.
As usual, AHS (14-0) gave Hungate plenty of insurance. The Falcons scored four runs in the first inning and finished with 11 hits.
Ethan Gibson drove in three runs with three singles and a double, while No. 7 batter Jake O'Quinn plated four runs with a double, two singles and a run-scoring groundout. Ethan Ketron added two singles, while Brody Dotson drove in two runs and Luke Francisco reached base four times.
Sophomore Landon Greer, who was moved up from the junior varsity at the end of the regular season, capped the fireworks with a run-scoring single in the sixth inning to force the mercy rule.
Northside coach Kelly Dampeer knew all about Hungate. He played baseball at Radford University with Eric Hungate.
" That guy [Chase Hungate] is good, no matter what kind of delivery he uses," Dampeer said. "He's got a lot of poise and Abingdon played good defense, but our guys battled him really well."
Northside (7-7) was led by Cory Sigmon with two singles.
Like baseball fans and coaches across the state, Dampeer has been following the perfect run of the Falcons.
" We see the scores and know what they have. They are no surprise to anybody," Dampeer said.
In addition to its torrid hitting and potent pitching, AHS excels in the hidden parts of baseball such as smart base running, patient approaches at the plate and alert reads, jumps and positioning on defense.
" These kids have played together since they were 7, and they've been coached by a lot of good guys along the way," AHS coach Mark Francisco said." For us, the little things are the big things."
According to Mark Francisco, Hungate has all the essential qualities on the mounds,
" Chase is able to spot pitches and he has control with all three pitches," Francisco said. "Chase did a good job with the strikeouts tonight and we played solid defense behind him. "
The Falcons will host traditional power Tunstall on Wednesday in the semifinals.
" Every team in this region is solid, and we're looking forward to the next challenge," Mark Francisco said. "I know Tunstall has a great program and they have a legend in Coach Barry Shelton."
Meanwhile, Hungate plans to keep listening to his father. Eric Hungate was a multi-sport standout at Marion High School.
" It definitely helps having a father who played college baseball. He's been a major mentor since I started playing the game," Chase Hungate said.