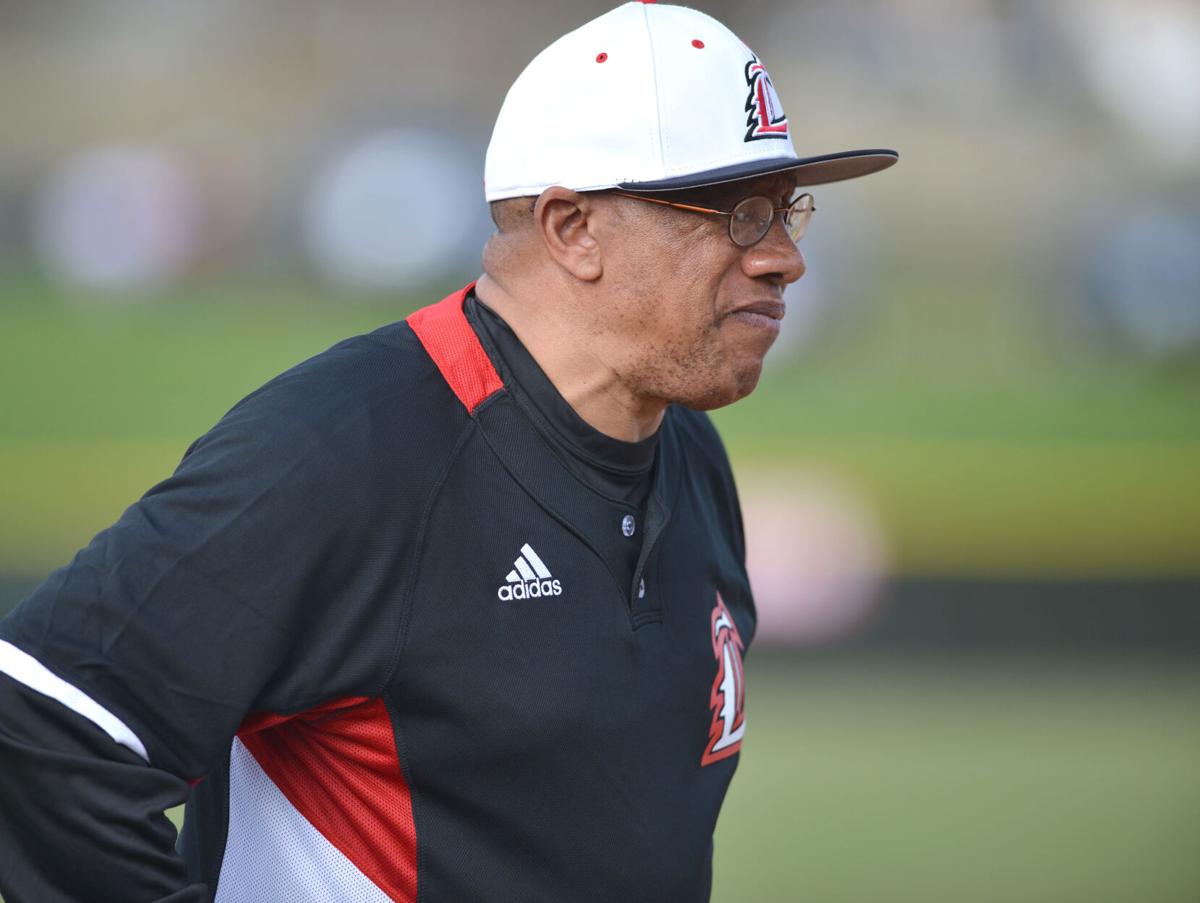 LEBANON, Va. – Lebanon Pioneers baseball coach Doc Adams said he was hurt when the 2020 season was canceled due to COVID-19.
Then the 63-year-old Dante native looked at the big picture.
"I know rough times," Adams said. "I've had two houses destroyed, one by fire and one by a landslide. I've also lost my mom, my sister, my little brother and my best friend
"That's real life. Baseball is just a sport."
The Pioneers posted a 24-3 record in 2019 before falling to Chatham in the VHSL Class 2 state title game.
With 13 veterans, seven returning starters and two NCAA Division 1 recruits, Adams was preparing for another run at the big trophy this past spring.
"Everybody thought we were the team to beat, and I thought the same thing," Adams said.
Adams said that on March 12 everything was in order.
"We had put together a challenging schedule with traditionally strong programs, and my guys were prepared," Adams said.
One day later, Adams heard the news that Russell County Schools were shutting down
"Deep down, I figured that the season was over at that point," Adams said. "The kids took it pretty hard. They wanted to play."
Days of shock, anxiety and longshot-hope eventually gave way to defeat when VHSL officials decided to scrap the entire 2019 spring sports season.
"It was probably a month before I even saw my players again," Adams said. "We weren't allowed to be together in a group setting."
One of those players is pitcher Matthew Buchanan.
As a sophomore, the 6-foot-1, 195-pound left-hander compiled a 12-0 record, 0.48 earned run average and 144 strikeouts in just 64 innings en route to being selected as the Bristol Herald Courier player of the year.
So how did Buchanan feel when he lost his junior season?
"It was pretty infuriating to say the least," Buchanan said. "We were coming off a hot season the year before and we were ready to go at it again. So it was a real turnaround for all of us."
With a varsity record of 17-0, Buchanan is accustomed to being in control. Instead of bemoaning his cruel fate with no high school season, Buchanan went back to work.
"I handled it pretty well," Buchanan said. "You just have to channel your emotions and continue grinding to get better. If you get caught up in everything, other kids will get a huge upper hand on you."
Buchanan has made a verbal commitment to play at the University of Virginia, while his Lebanon teammate Preston Steele has committed to Virginia Tech.
A veteran of the travel ball circuit and the Kansas City Royals 17-under scout team, Buchanan was on the baseball field in Kansas City three weeks ago. He competed in an Atlanta-based tournament this past week.
"I'm really not sure about the future because COVID keeps changing things," Buchanan said.
The daily routine has also changed dramatically for Adams. The baseball stadium at Lebanon is named for Adams, who has served as the head coach of the Pioneers for 32 years.
"This school and baseball field is my second home," said Adams, who doubles as an assistant football coach. "I'm always working around this place and doing something related to athletics, even when nobody else is here."
Adams said the Pioneers lost six players to graduation, but seven will return. Lebanon also has three sophomores who will push for playing time.
"Hopes will be high again next season," Adams said. "Every day, I've got kids asking me to open up the batting cage but we haven't been able to get in there since March 12."
With the VHSL football season on hold until the winter and spring, Adam remains focused on the fundamentals of life.
"To me, every day that I'm alive is a good day," Adams said. "There are ups and downs, but life is what you make it.
"I thought we had a chance to be state champions this past season. But if just one of my kids had gotten sick, the trophy would not have been worth it."
Be the first to know
Get local news delivered to your inbox!