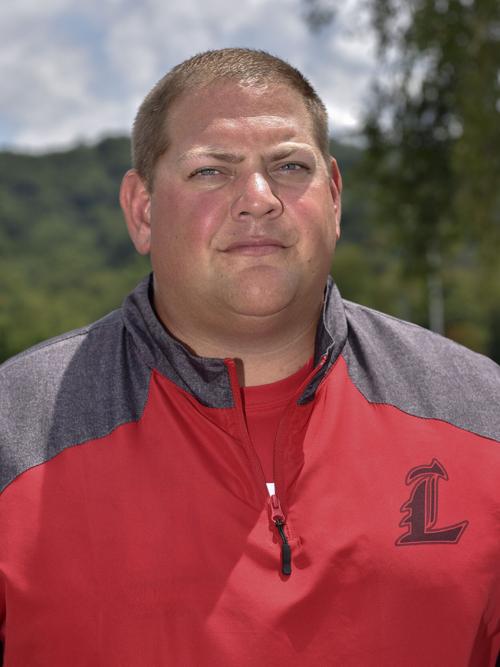 LEBANON, Va. – The prospect of winter football practice is just fine for fourth-year Lebanon Pioneers head coach Michael Webb.
"If it means we have to be in the gym working out because there is three feet of snow on the ground, we will do it," Webb said. "We just want the opportunity."
Under the new Virginia High School League sports calendar released on Monday, the condensed 2020-21 football season would run from Feb. 15-May 1 with the first games on March 1.
Each team would play 60 percent of its regular schedule, with the playoff format to be decided by the VHSL Executive Committee in August.
"I told somebody today that we would play Castlewood and Honaker twice as long as we get to have a season," said Webb, referring to his Russell County rivals.
Lebanon has been lifting weights and running twice a week since the VHSL allowed off-season workouts on June 22.
"The coaches and players were ready to get back together and start doing some things," Webb said.
Webb said his players will now take a three-week break, as school starts in Russell County on Aug. 17.
"As long as there are no other restrictions, we will begin the fall portion of our lifting and conditioning program on Aug. 24," Webb said. "I do think it will be a bigger challenge going into the school year."
One of the hottest topics among parents and fans across far Southwest Virginia involves the possibility of players transferring to neighboring states that plan to offer football games in the fall.
"That really hasn't come up for us," Webb said. "With the location of our school, it would be difficult for our kids to transfer to states like Tennessee or Kentucky. I think most of our kids are committed to staying here and trying to get a season in."
John Michael McCoy is certainly hoping for some football. He grew up watching Lebanon games and played quarterback for the Pioneers from 1999-2003.
"Lebanon football has been a big part of my life," McCoy said. "The people in this community really back the program and the games are a great way for people to come together. This is a football town."
In addition to serving as assistant fire chief for the town of Lebanon, McCoy works as an agent for McCoy Insurance Services, a family-run business that has long supported the Lebanon athletic program in various ways.
The Lebanon football facility, known as Tommy Bryant Stadium, offers a unique downtown location and is just over the hill from the McCoy's office.
"People love to come downtown, and our town council has done great job in trying to renovate that area and bring in new shops," McCoy said.
So what will McCoy do on Friday nights this fall?
"It's going to be tough for me, and it will be hard on the community," McCoy said. "I might pull out some old films to watch."
Lebanon has a large number of football players who also compete in wrestling. Just ask Webb. He doubles as the wrestling coach for the Pioneers.
"That's the area that scares me the most, but I also think about basketball," Webb said. "When you are guarding someone, you may not be working a wrestling move but you are face-to-face and putting your hands on another player. So to me, if wrestling can't take place then basketball can't either."
Lebanon was forced to cancel wrestling camp along with 7-on-7 sessions in football this summer.
Webb said he can sympathize with his athletes who have faced an obstacle course of challenges since March.
"Last year's seniors lost out on spring sports, plus events like the prom and graduation. And this year, they might lose out on everything," Webb said.
As for the COVID-19 era phrase of the "new normal," Webb said he hates it.
"My normal routine has been broken so much," Webb said. "You wake up, start the day and just wait for some kind of bad news. I always know what day of the week it is, but I've lost track of the actual date."
And that's why Webb is hopeful for a football season, any kind of season.
"I understand people being upset about not having football, but these are the cards we've been dealt and we just have to go with it," Webb said. "It will be a strange feeling this fall. I have a three-year-old son that will keep me busy, but I have a couple assistants that have been in coaching for over 30 years.
"If we get an opportunity to have football in some form, we will make it work."
Be the first to know
Get local news delivered to your inbox!