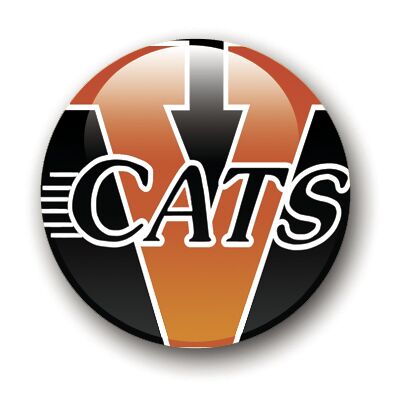 BRISTOL, Va. – The Virginia High Bearcats established a school record for wins in volleyball last season en route to the Southwest District championship.
The encore has been even better.
The Bearcats improved to 13-0 Tuesday with a 25-15, 25-11, 25-6 decision over Richlands in the opening round of the SWD tournament.
VHS, which has not dropped a set all season, returned nine players and five seniors from the record-setting squad that fell to Gate City in the Region 2D semifinals.
"I had a good feeling coming into the season, but with COVID you really have no idea what to expect," VHS coach Ashley Johnson said. "We just wanted the chance to play,"
Fans of the Bearcats can rely on an athletic front line led by two-time SWD player of the year Camden Jones along with solid defense, smart passing and consistent setting from junior Caleigh Hampton.
"Teams put a lot of focus on Jones, but we've got a pretty good arsenal around her," Johnson said
Adie Ratcliffe, a 5-7 junior, bombed away Tuesday en route to 12 kills.
"I've played with all these girls since the sixth grade and this is the best year of volleyball I've ever been part of," Ratcliffe said.
A three-year starter, Ratcliffe confounds blockers with her leaping ability and timing.
"That just comes natural for me," Ratcliffe said. "Going up and getting is a kill is the best feeling ever."
Johnson is certainly a member of the Ratcliffe fan club.
"Adie is amazing with that vertical leap and the way she takes off so fast," Johnson said. "I plan on coming at all teams with big hitters at every position.
The 5-10 Jones added 12 kills.
"She's the best," Ratcliffe said. "I couldn't ask for a better teammate."
The other standouts for VHS included seniors Kelly Locke (11 digs), Bre Owens (seven digs), Maddy Moore (six digs) and Hampton, who distributed 29 assists.
"We just try to play to our ability and not worry about what the other team is doing," Jones said. "If I'm having an off night, we've got several other talented players who can pick it up."
Did Jones expect the Bearcats to be perfect at this point in the season?
"That was the goal of our coach, and we're fighting for it," Jones said. "This season has definitely been something special."
Richlands (4-10) led 3-0 in the first set and 2-0 in the second before the power and balance of the Bearcats took over.
"We came out swinging, and then we lost the momentum," first-year Richlands coach Leann Stafflinger said. "I think we might have gotten a little intimidated, but we're just excited that we will get to continue in the tournament on Thursday."
Chloe Perkins and Gillian Guerriero led Richlands.
More tests await for the Bearcats.
"We all remember that loss in regionals last season," Ratcliffe said.
The VHS coach would certainly love to exorcise the memory of that regional setback against Gate City.
"That was our best worst game of the season statistically," Johnson said. "We just didn't rise to the challenge against a strong Gate City program, but we've been working hard to get back to that stage."