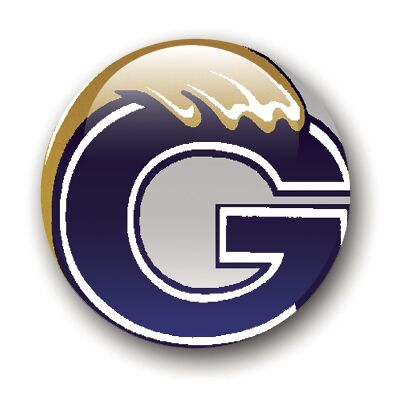 GRUNDY, Va. - Give Ian Scammell an opening and the Grundy senior will take care of the rest.
He certainly did on Saturday, rushing for 206 yards and four touchdowns on just 13 carries, lifting Grundy to a 40-8 Black Diamond District victory over Hurley at Nelson Memorial Field.
Grundy (3-3, 1-1) outgained the Rebels 344-8 in the opening half, with Scammell scoring four times in the first quarter, leading to a 26-0 lead, and that margin grew to 40-0 at the break.
"We just wanted to get this score up, get a big lead and just let some guys get some work in," said Scammell, who is a state wrestling champion for the Golden Wave. "We didn't want to come in too cocky or underestimate them. We were prepared for that. We knew we were the better team and we just wanted to play as we could."
Grundy wasted no time, using its advantages to score three plays into the game on a 54-yard run by Scammell. Jonah Looney followed with a fumble recovery on Hurley's second play and Scammell ran 34 yards to put the Golden Wave up 14-0 just 1:53 into the game.
"He runs hard. He is a wrestler, he knows how to use things to his advantage and we just couldn't tackle him," Hurley head coach John Paul Justus said. "We tried everything, we stacked the box, that is all we could do. We had 11 kids in the box and it still didn't work."
He would score from 10 and 16 yards to put the Golden Wave up 26-0 with 1:01 left in the opening period. Nine of his carries were for at least eight yards.
"It was wide open. Our linemen, they continued from last week, they dominated and it was a wide open field," said Scammell, who passed the 1,000-yard mark for the second straight season. "You see a hole like that and your eyes get real big and you are just as happy as you can be."
After Hurley gave Honaker some early trouble last week in a loss, Grundy head coach Craig Plymal had the Golden Wave ready to build off its own win over J.I. Burton.
"We challenged them all week because we saw a good Hurley team take the ball and drive on Honaker and it was a good possession for them," Plymal said. "We didn't want that, we wanted to come out and take control and we did.
"We had some number advantages and we had some size advantages and our kids played a little bit better defensively across the front today."
While Grundy scored on all six of its possessions in the opening half, the young Rebels (1-5, 0-2) struggled offensively, finishing with just 84 yards.
"We are young. I have got 16 kids who are 10th and 9th graders and they start. I only have four seniors," Justus said. "It is just a maturity thing and it is just hard sometimes for us to compete with older, more mature teams."
Ethan Roberts added 79 yards on the ground for Grundy, Isaiah Boyd and Carson Deel also scored for the Golden Wave, which will visit Twin Valley on Thursday, and have key non-league games the following week with Patrick Henry and Wise County Central.
"We feel good about where we are, but we know what we have got to do," Plymal said. "We have got to take care of business from here on out."
Hurley (1-5, 0-2) was able to put together a 13-play third quarter drive that ended with a 1-yard plunge by Caden Mullins. The Rebels have faced adversity all season, from twice missing 21 days due to COVID-19 issues and then another two weeks due to a flood that ravaged much of the community.
"Everybody understands. A lot of these kids, they have just never had a normal season, they haven't been normal for two years," said Justus, whose Rebels have upcoming games with West Virginia schools Van and Montcalm, in addition to BDD rival Twin Valley. "A lot of them missed a year of football and then in the spring and here now in the fall, it has been tough.
"We have had a lot of adversity, but we are through our toughest stretch. If we can get some home games maybe we can get some things going."
G-Scammell 54 run (Scammell run)
G-Scammell 36 run (run failed)
G-Scammell 10 run (pass failed)
G-Scammell 16 run (run failed)
G-Boyd 3 run (Coleman run)
G-Deel 2 run (run failed)
H-Mullins 1 run (Duty run)
First downs: H 13; G 6. Rush-yards: H 34-78; G 37-279. Pass yards: H 6; G 45. Comp-Att-Int: H 1-2-0; G 2-3-0. Fumbles-lost: H 4-2; G 1-1. Penalty-yards: H 1-15; G 6-57. Punts-Avg. H 3-17.7; G 1-42.0.