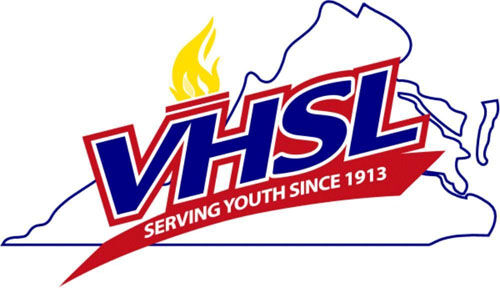 The Abingdon Falcons are favored to retain their status as a state power, while Castlewood hopes to complete its climb to the top.
Those are among the intriguing storylines as Virginia High School League state golf tournaments begin Monday.
Players tee off in the Class 3 state tournament this morning at Glenrochie Country Club in Abingdon, while the Class 1 tourney will be held at the Olde Mill Golf Resort in Laurel Fork.
The Class 2 event is scheduled for Tuesday in Laurel Fork, which is located just east of Hillsville.
Abingdon is aiming for its second consecutive state championship, fifth in seven years and sixth overall for the program. The Falcons have been victorious in every match and tournament they have competed in this season and can complete a run of perfection on their home course.
"These kids work hard every day at practice," said AHS coach Jason Delp. "They'll walk out there Monday confident they can put up a good score, but they take nothing for granted."
Abingdon has only gone above a 300 score in an 18-hole event once and that was during the Region 3D tournament when the Falcons shot a 302 to beat Hidden Valley by four strokes at Draper Valley Golf Course.
Will Watson, Grace Addison, Caleb Brummitt, Katie Hall, Conner Brummitt and Mason Funk comprise about as good of a top six as you'll find on a high school squad. Watson, a senior, has committed to play at Virginia Tech. Conner Brummitt, a freshman, wrapped up play on Saturday in the PGA Junior League National Championship at Grayhawk Golf Club in Scottsdale, Arizona.
"This is, by far, the most depth we've ever had in the program," Delp said. "Knowing that you have teammates who can pick you up really helps calm the nerves. This team has become extremely close, both on and off the course. They're also super competitive. They'll turn any practice drill into a game. They're so much fun to coach."
While AHS boasts a burgeoning Southwest Virginia dynasty, Castlewood has enjoyed a meteoric rise that has included two straight Region 1D titles and a strong chance to win the program's first state championship on the links today.
Castlewood sent just one golfer (Coleman Cook) to the state tournament in 2018, two (Cook and Abby Bradley) to the state tourney in 2019 and then finished as state runner-up back in the spring.
Most of that second-place squad returned.
"We're as confident as we have been all year," said Bradley, who won the VHSL Region 1D individual title. "We have had great coaching by Jeff Cook and Bob Ramey and lots of hard work and determination from everyone."
Bradley, Cook, Jacob Lasley, Conner Robinette, Bailee Varney and Maddox Barnette comprise the top six and all but Barnette played in last season's state tournament. Bradley and Cook had top-10 finishes in the state tourney back in the spring.
This is a focused group of golfers.
"Determination," Bradley said. "Everyone has had the same mindset and this is what we have been working for since middle school. We're all very competitive and our practices most of the time are more intense than our matches."
Castlewood will not have to deal with George Wythe, which won the previous three titles in the state's smallest classification and outdistanced the Blue Devils by 46 strokes in the spring.
The Maroons failed to make it out of the Mountain Empire District tournament with a young team.
"We knew we had a rebuilding year coming around the corner," said GW coach Johnny Beamer. "Our middle school program did not have any golfers moving up to high school. We had a great run and we have some young players coming into the varsity program."
George Wythe is still favored to have the Class 1 medalist for the fourth consecutive state tournament. Benson Blevins was the runner-up to teammate Peyton Coe, who has graduated, last season and fired a 68 in the Region 1C tournament. That score was carded on the same course as today's state tournament.
"Benson played smart golf on the course," Beamer said. "Benson had a great summer playing in various tournaments this summer and it helped him navigate Olde Mill and it should help him on Monday."
Giles and Galax will represent Region 1C and the teams atop the leaderboard could be separated by just a few strokes.
"Castlewood's program came out of the woodwork last season," Beamer said. "Our athletic director at GW, Doug Campbell, told me that the Blue Devils were the real deal. They played solid at the state last season and they played well at our Woodford tournament this season. Coach Cook should be proud of his team. This year's tournament should be tight and will be won by a team from either Region C or Region D."
The same is likely in Class 2 on Tuesday as Gate City and Graham will carry the local hopes of grabbing gold, while Region 2C champ Floyd County is back to defend its state title.
Gate City is trying to win a VHSL title in an eighth different sport and the Blue Devils won the regional tourney.
Graham was the state runner-up last season, finishing 10 strokes behind Floyd County, and the G-Men are led by Region 2D individual champ Brayden Surface.
Wise County Central's Jack England is among the players to watch on the individual leaderboard. He finished tied for fifth at the state tournament in the spring.