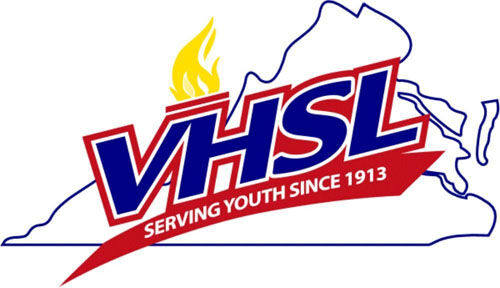 BASEBALL
Honaker (9-3) at Chilhowie (10-3-1)
The Skinny: These two programs are regional tournament regulars and split a pair of regular-season matchups. Honaker posted a 7-6 win over Chilhowie on May 11, while Chilhowie topped the Tigers, 7-5, on May 27. … Black Diamond District regular-season champion Honaker advanced with a 12-5 first-round win over J.I. Burton Monday. Ace pitcher Alex Barton got the win, while Ethan Compton was 3-for-4 with three RBIs. … Hogoheegee District regular-season champ Chilhowie got a first-round bye and will have ace pitcher Daniel Hutton (6-0, 1.21 ERA, 45 strikeouts in 46 1/3 innings pitched) raring and ready to go. Hutton (.411, 20 RBIs), Jordan Williams (.409, 12 RBIs), Clint Goodwin (.364, 10 RBIs), Kyle Plemmons (.348, nine RBIs), Zak Tuell (.348, nine RBIs) and Brandon Bush (.345, 10 RBIs) are also top hitters. Williams is the only guy on the squad who started in 2019. … The last regional tournament semifinal game played on Chilhowie's home field saw the Warriors prevail over Giles, 29-18, in an epic 2012 Region C, Division 2 tourney clash that featured a combined 47 runs, 35 hits and 16 errors.
Up Next: The winner plays in Friday's Region 1D championship game against either Holston or Eastside.
Holston (8-5) at Eastside (11-3)
The Skinny: This will be the third meeting of 2021 between the Cavaliers and Spartans, but you can't glean much from the early meetings. Holston hammered out an 18-4 win over the Spartans on April 28 in Damascus, while Eastside returned the favor with a 17-6 smackdown of the Cavs on June 4 in Coeburn. … Both teams will have their best pitchers at their disposal tonight. Eli McCoy and Jaxsyn Collins have pitched well all season for Eastside, while Jordan Ezzell has a 1.73 ERA for Holston and has struck out 51 batters in 28 innings. … Holston advanced with an 11-4 first-round win over Grundy on Monday as Brycen Richardson pitched a two-hitter with Braxton Vannoy and Dustin Bott providing the spark from the top of the batting order. … Seniors Isaiah Sexton (.404) Will Stansberry (.404), Nick Raymond (.286) and Ahren Lee (.235) are leaders for Eastside. The Spartans won their ninth consecutive Cumberland District regular-season title and have won eight of the last nine league tournaments.
Up Next: A spot in Friday's regional finals against either Chilhowie or Honaker goes to the winner.
SOFTBALL
Patrick Henry (11-4) at Thomas Walker (11-2)
The Skinny: Patrick Henry is used to being in this position, while Thomas Walker has never won a regional tournament game. … PH finished as Region 1D runner-up in 2019 and has been to the state tournament on six occasions under the leadership of veteran head coach Tami Counts, who has won more than 200 games. … Pitcher Abigail Street threw a perfect game in Monday's 14-0 first-round win over Grundy as the junior got 11 strikeouts with two groundball outs and two pop-ups. Street has a string of 12 consecutive scoreless innings entering tonight. … Pitcher Eden Muncy has been a freshman phenom for the Pioneers of Thomas Walker and has helped the program make history, winning the Cumberland District title for the first time. Muncy (.405, two home runs, 10 RBIs, 14 stolen bases), Kaitlyn Brown (.371, 11 RBIs), Rylee Lawson (.357, 11 stolen base) and Gracee Greer (.315) have hit well all season for the Pioneers.
Up Next: A berth in Saturday's regional title game against either Eastside or Northwood goes to the winner.
Eastside (12-2) at Northwood (9-5)
The Skinny: These teams are used to the high stakes world of regional tournament play. … Northwood is the two-time defending regional champion, having won the title in 2018 and 2019. … B.J. Buchanan is in his 13th season as Northwood's head coach and has compiled a 185-94 career record. … Suzi Atwood is the only head coach Eastside has had since the school opened in the fall of 2011. She directed the Spartans to a state title in 2012 and is closing in on 300 wins. … Eastside advanced with a 6-5 first-round win over Honaker on Monday as Taylor Perry pounded out three hits, including a go-ahead two-run double in the sixth inning. Kacie Jones added two hits for the Spartans.