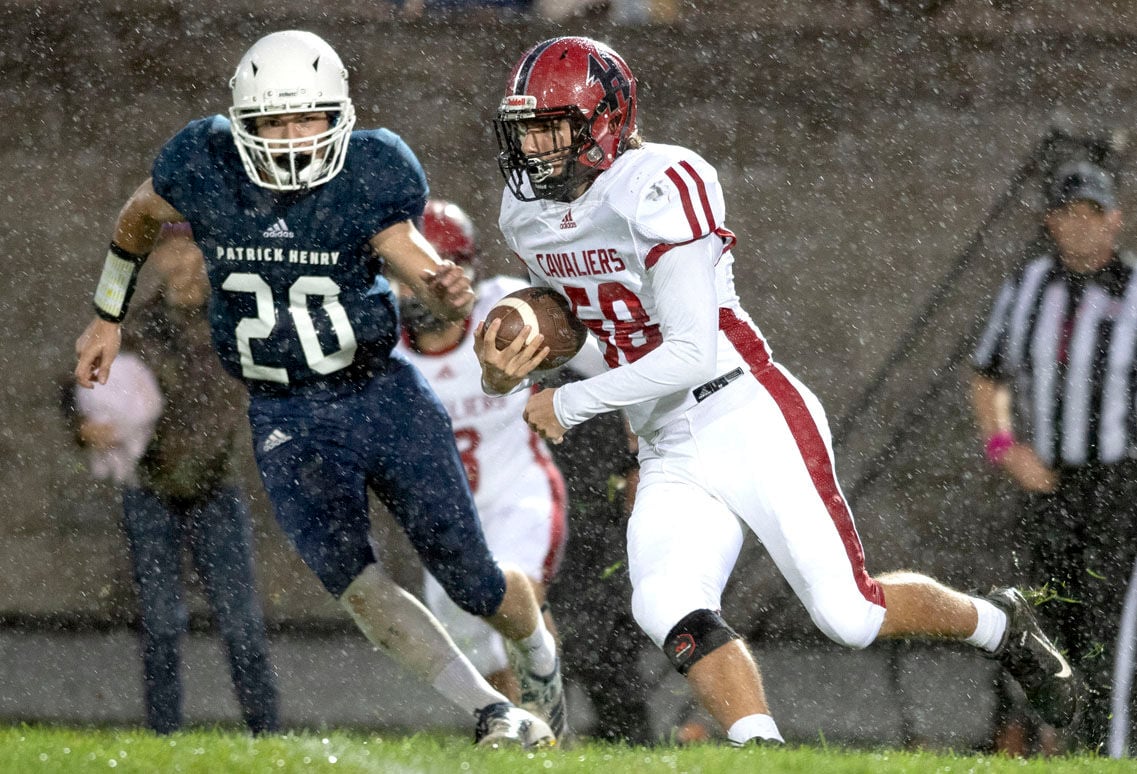 The VHSL Region 1D football championship trophy will once again find a home in the Hogoheegee District.
The Holston Cavaliers (12-0) host district rival Patrick Henry (9-3) on Friday night and that means the league will own the regional title for the fifth straight season.
Chilhowie won regional crowns in 2017 and 2018, Patrick Henry did the same in 2019 and Holston is the defending Region 1D champ.
Three of the top four seeds in the Region 1D field this fall happened to be from the Hogo.
"I feel like the Hogoheegee is the strongest district in Region 1D," said Holston coach Chris Akers. "Lots of talented players and the teams are well-coached. Having two Hogo teams in the regional finals is a testament to that."
Even a couple of Hogoheegee District teams that didn't quality for postseason play gave Holston and PH trouble during the regular season.
Holston trailed Rural Retreat 14-7 in the third quarter before rallying for a 21-14 win.
Meanwhile, Patrick Henry overcame a 21-point deficit to post a 28-21 win over last-place Northwood in the Rebels' final game of the regular season.
That competitiveness in league play was key.
"I think that has prepared us for these playoffs," said PH coach Seth Padgett. "That's to our advantage playing in that district."
The following is a brief look at the three regional football title games being played this weekend involving local teams:
Patrick Henry (9-3) at Holston (12-0), Friday, 7 p.m.: Jordan Ezzell scored three touchdowns for Holston on Oct. 8 in the Cavaliers' 19-7 victory over PH.
Ridgeview (9-3) at Graham (11-0), Saturday, 1 p.m.: This will be the first-ever meeting between the two programs.
Lord Botetourt (8-3) at Abingdon (11-1), Friday, 7 p.m.: Lord Botetourt head coach Jamie Harless is a 1993 Abingdon High School graduate and this will be his first time officially coaching at the stadium he once played in – even though the Cavaliers did journey down Interstate 81 for a scrimmage with the Falcons in 2013. "Really looking forward to this either way – win or lose," Harless said. "I'm excited Momma [Sandy] gets to come watch. Kinda feels like a homecoming."