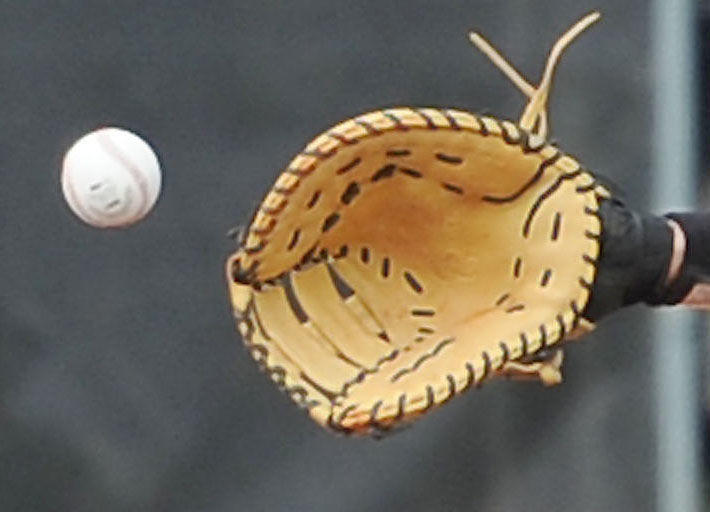 Baseball
Class 1 All-State
Player of Year: Matthew Kleinfelter, Lancaster
Coach of Year: Eric Altizer, Auburn
P-Matthew Kleinfelter, Lancaster; Mason Delane, Riverheads; Elijah Dunlap, Riverheads. C-Kolby Barnes, Galax. 1B-Cade Ashworth, Galax. 2B-Austin Kirtner, Auburn. 3B-Braeson Fulton, Riverheads. SS-Grant Painter, Riverheads. OF-Trendon Craig, Washington & Lee; Greg Sanchez, Chilhowie; Keith Reed, Auburn; Keith Carter, Auburn. DH-Noah Phillips, Central-Lunenburg. UTIL-Taylor Newcome, Auburn.
P-Nicholas Wokleking, Lancaster; Zach Claytor, Parry McCluer; Brennan Stone, William Campbell. C-Landon Smithson, Patrick Henry. 1B-Daniel Boardwine, Chilhowie. 2B-Derrick Allen, J.I. Burton. 3B-Ethan Armstrong, Chilhowie. SS-Tahraun Hammond, Essex. OF-Eric Hanson, William Campbell; Daniel Huff, Galax; Jakob King, Riverheads; Tyler Delliger, Stonewall Jackson. DH-Vance Garren, Eastern Montgomery. UTIL-Isaac Eldreth, Patrick Henry.
Region 2D
Player of Year: Matthew Buchanan, Lebanon
Coach of Year: Doc Adams, Lebanon.
P-Matthew Buchanan, Lebanon; Landon Moore, John Battle; Jordan Dixon, Virginia High. C-Jon Compton, Gate City. 1B-Justin Lewis, Virginia High. 2B-Anthony Houchins, Lebanon. 3B-Micah Whitt, John Battle. SS-Preston Steele, Lebanon. OF-Logan Smith, Lebanon; Dylan Cunningham, John Battle; Jamie Lathrop, Virginia High; George Cole, Richlands. DH-Bryson Collins, Wise Central. UTIL-Cam Bartee, Union.
Nate Bailey, Union; Cole Stoots, Lebanon; Jake Taylor, Gate City; Shawn Campbell, Grayson County. C-Hunter Hertig, Lebanon. 1B-Bryson Collins, Wise Central. 2B-Mason Caldwell, Union. 3B-Jon Oster, Graham; Nolan Hoss, Virginia High; SS-Austin Gibson, Union; Landon Elkins, Wise Central. OF-Isaiah Justice, Graham; Carson Jenkins, Gate City; Gate Counts, Ridgeview; Hunter Anderson, Union; Jake Hollingsworth, Grayson County. DH-Jean Mulumba, Virginia High. UTIL-Howie Spencer, Graham.
Softball
Class 1 All-State
Player of Year: Abby Wilson, Auburn
Coach of Year: David Hurd, Auburn.
P-Skyler DeHart, Auburn; Emily Walters, Riverheads; Nancy Jo Roberts, Northwood. C-Abby Wilson, Auburn. 1B-Emily Scaggs, Auburn. 2B-Peyton Mohler, Parry McCluer. 3B-Catie Bordwine, Northwood. SS-Savannah Goodman, Rappahannock. DP/Flex-Rilee Baughan, Rappahannock. OF-Olivia Atkins, Rappahannock County; Rebecca Harding, Auburn; Pearl Bass, Riverheads; Claudia Frost, Holston. DH-Chloe Persinger, Parry McCluer.
P-Brantley Swift, Northumberland; Abbey McClary, Rappahannock County; Makenzie Ingo, George Wythe; C-Zoie Sadler, Northumberland. 1B-Chenoa Dean, Twin Springs. 2B-Lexie Woodward, Northwood. 3B-Cortney Cochran, Auburn. DP/Flex-Tori Boyd, Auburn. OF-McKenzie Lawrence, Auburn; Caroline Crittenden, Mathews; Miranda McGlocklin, Northwood; OF-Caitlin Pierce, Chilhowie. DH-Julia Whelan, Rappahannock.
Region 2D
Player of Year: Mac Osborne, Richlands
Coach of Year: Dennis Price, Lebanon
P-Mac Osborne, Richlands; Adrienne Morrison, Lebanon; Nikole Counts, Ridgeview. C-Marie Lynch, Tazewell. 1B-Emma Harman, John Battle. 2B-Kaitlyn Baldwin, Richlands. 3B-Tatum Dye, John Battle. SS-Sarah Thompson, Gate City. DP/Flex-Brooke Light, Union. OF-Chloe Newberry, Richlands; Madison Varney, Lebanon; Ginger Short, Richlands; Emili Brooks, Union. DH-Haylee Dye, John Battle.
P-Madison Hill, John Battle; Morgan Hamm, Lebanon; Kate Pendleton, Gate City. C-Maggie Deel, John Battle. 1B-Morgan Hamm, Lebanon. 2B-Brittany Mullins, Wise Central. 3B-Brook Porter, Wise Central. SS-Kara Long, Lebanon. DP/Flex-Maggie Lampkins, Lebanon. OF-Averie Price, Lebanon; Sarah Musick, John Battle; Olivia Mullins, Wise Central; Kiersten Quillen, Gate City. DH-Kenzie Lambert, Tazewell.
Be the first to know
Get local news delivered to your inbox!