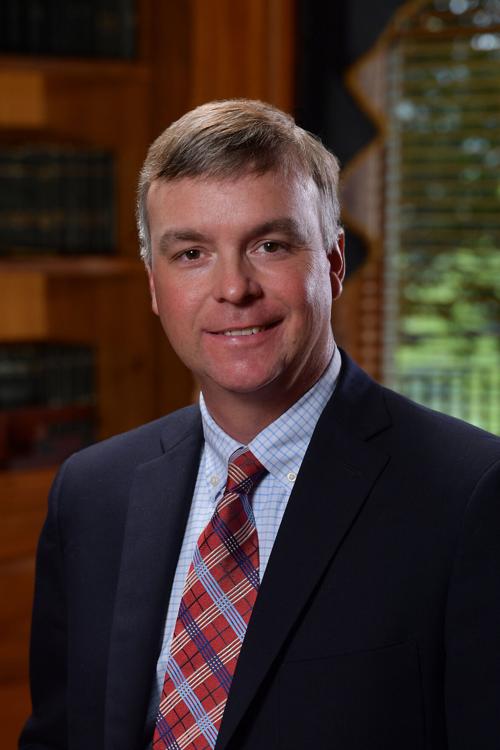 As we inch closer to springtime, and hopefully some nice weather, the golf industry as a whole looks to continue the momentum we saw in 2020. Rounds played were up significantly across the nation, as people quickly realized that playing golf was one of the safer activities as the COVID-19 pandemic took hold. With not much else to do, golf courses became a place to enjoy some exercise and take your mind off things, if just for a brief time.
Golf is blessed with so many hard-working individuals who are passionate about exposing everyone to the great game. The stigma has long been that golf is too hard, too expensive, too exclusive, takes too much time. All of those things can be true at times, but many, many programs have been developed over the recent years to help alleviate some of those problems that were keeping people from playing golf.
In the Tri-Cities area, we are fortunate to have many of those programs available, especially for kids to get them involved in the game.
Probably the most well-known is The First Tee. The local Tri-Cities chapter utilizes eight locations across the area to deliver their programming, with spring/summer classes beginning on March 15th. If you have a child that you want to get into the game of golf, while also learning valuable life lessons, I encourage you to check out The First Tee. More information on the local chapter can be found at www.firstteetennessee.org.
Another great introduction to the game has been Drive, Chip, and Putt. I have seen first-hand how this initiative serves as a catalyst to get kids fired up about golf. When my oldest daughter had just turned 9 years old, she wasn't sure about the game, and had only hit balls a few times and ridden around in the golf cart with me. We decided to give the Drive, Chip, and Putt a try and see what happened. It is free to register, and consists of four stages for all the age groups: Local, Subregional, Regional, and finally the National Finals. The Finals are held each spring at Augusta National Golf Club and televised on the Golf Channel.
We headed out to Blackthorn Club that year for the Local qualifier. Safe to say that Dad was a nervous wreck, while my daughter was as excited as I've seen. After a nice warm-up session, she did great and got to get a little taste of competition, in the best way possible. While she didn't advance, it showed her where she needed to focus her practice efforts, and gave her a sense that she could one day accomplish success because kids are only competing against other kids of the same age. At the end of the day, though, as a father, I just wanted her to find joy in the game of golf, regardless of ability, and we achieved it that day several years ago.
This year's Local qualifier will once again be held at Blackthorn Club in Jonesborough, on July 19th. More information is at www.drivechipandputt.com.
The PGA Junior League is another successful program that gets kids involved in golf, this time in a team format. The idea was formed by providing a team environment, similar to baseball, softball, basketball, and so many other youth sports. But now it was on a golf team, competing in a friendly format against other teams. They even have team shirts and numbers to keep with the theme. Several courses in the area have a PGA Junior League team, and after hosting a group of area teams at our Club last summer, it is truly an inspiring program that brings not only the kids together, but the parents as well in a real family environment. The local golf website www.tricitiesgolf.org has more information, as well as www.pgajrleague.com.
For those kids who are looking for some individual tournaments, but aren't quite to the point of playing in the larger, national events, there's the Tennessee Golf Foundation's Sneds Tour. Backed by PGA Tour player and Nashville resident Brandt Snedeker, the Sneds Tour features a full schedule of events played seemingly every day, all over the state. There are different age groups and ability groups so every level of junior player has an option to compete. This tour is run by some of the most dedicated people in the state when it comes to growing the game. Visit the Tennessee Golf Foundation at www.tngolf.org or www.snedstour.org for more information.
And there's not just opportunities for kids. The Tri-Cities Chapter of the PGA runs a Monday Pro-Am every week from mid-March through October. The schedule can be found at www.tricitiesgolf.org, and moves around to most of the golf courses in Northeast Tennessee and Southwest Virginia. There is a competition component to these Pro-Ams, but they are mainly a way for area golfers to get their friends together and enjoy a round together. You may make your own foursome and secure a tee time at the scheduled course for that week, then players are randomly paired with a local PGA Professional and two other amateurs to form a team.
For men with a handicap of 8 or less, the Tri-Cities Match Play Championship was introduced last year and was a great success. A professional division was added this year as well. This is a season-long event, where each match has four weeks to be completed. The winners advance through their bracket until reaching the Finals, to be held September 21st at the Virginian. Visit www.tricitiesgolf.org for more information or to sign up.
These are just some of the programs available to get involved in golf in the Tri-Cities area. They are all easy to access and welcoming to golfers. Hopefully you will take advantage and keep golf's momentum rolling in 2021. Your local Club or golf course also typically offers their own league or a game for ladies, men, or seniors. Even if you don't have an interest in a specific program, if you are a golfer, text your buddies and get out on the golf course this season. You won't regret it, because as the old saying goes, it's a game that can be played your entire life.
Editor's Note: Bruce Bowen is the head golf professional at the Olde Farm in Bristol, Va.