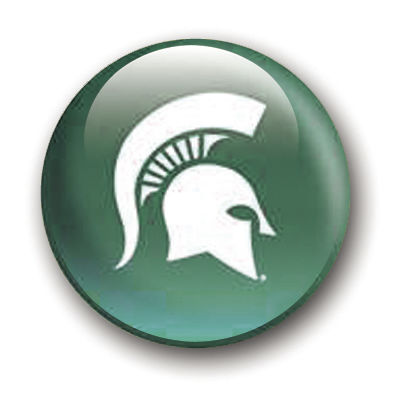 COEBURN, Va. – The Eastside Spartans wasted little time in establishing control and finished Honaker off quickly in taking a 25-9, 25-19, 25-14 triumph in the quarterfinals of the VHSL Region 1D volleyball tournament on Thursday night.
Eastside, the Cumberland District regular-season and tournament champions, needed less than an hour to take care of business.
"I was pretty pleased with the way we played," Eastside coach Brianne Casteel Bailey said. "I thought we came out and played smart, we read the floor well and we were able to win and that's always a good thing in a regional."
Hitter Anna Whited spiked the ball with authority from start to finish for Eastside.
"That was by far the best team we've seen this season," said Honaker coach Jared Miller. "I could tell during warmups when number 13 [Whited] was hitting we were a little scared of her. She hits hard, I was impressed, I think she's the 'meanest' player we've come up against this season."
Whited finished with a game-high 19 kills, controlling the frontline.
"Anna is very intimidating," Bailey said. "If she hit the ball at me I'd probably run. Anna just has grit, she loves the competition. She's a gamer."
Kaylee Yates (12 kills) Laura Lanteri (eight kills) and Hailey Mitchell (seven kills) helped form a balanced attack. Tinley Hamilton had 33 assists.
Honaker (16-7) had a lot of things to defend.
"We work on reading the floor and seeing what the defense is doing," Bailey said. "We've had some good practices. I'm happy with how this group has really stayed focused. They've practiced really well, I'm pretty pleased with them."
Whited had a couple of dinks and a couple of slams as Eastside took a quick 7-1 lead in the first set and the Spartans kept pulling away. The Tigers got their first and only lead of the match at 3-2 in the second set, but it was short-lived. The Spartans went up 4-3 and methodically extended the lead.
Eastside (20-5) let from start to finish in the third in rolling to the sweep.
"Communication, knowing where to put the ball, that helped us," Whited said. "Knowing where they were and where the open spots were."
The Tigers were led by Hannah Hess and Abigail Lester with five kills each. Autumn Miller dished out 12 assists in the loss.
"Once you get to this level, sometimes you get some nerves and I could see that in some of my younger players tonight," Miller said. "I saw some nerves; you can't have that at this level. You have to show up every game and play to your potential because you don't see weak teams."
While Honaker's season ends, it's on to the semis for Eastside. The preliminaries are over as the Spartans will face defending state champion Patrick Henry on Tuesday.
"Last year we ended up playing them in the semifinals, when we were the two-seed," Bailey said. "This year we're the one-seed and we get to face them again, I don't know how that works.
"But if you want to be the best you have to beat the best. We just have to come out, play our game and hope things go our way."