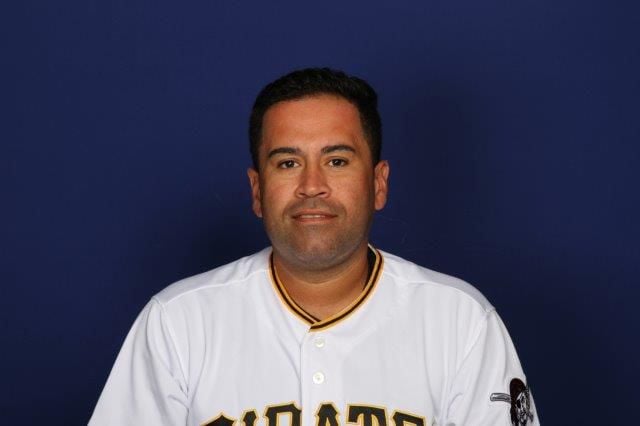 Shortly before 6:30 p.m. on Monday night at Calfee Park, Stephen Morales was supposed to make the short walk from the visiting dugout to home plate and meet with the two umpires and Tyson Blaser, the manager of the Pulaski Yankees.
In the hand of the Bristol Pirates skipper would be his lineup card, featuring the names of some youngsters who would be making their professional debuts on a pleasant evening in Virginia's New River Valley.
Morales would likely experience the same emotions and nervous energy he had in 1996, when he was a catcher for the rookie-level Gulf Coast League Marlins and playing in his first pro game.
The feeling would be similar to June 1, 2019, when he made his managerial debut and piloted the Dominican Summer League Pirates to a 10-6 season-opening triumph over a Los Angeles Dodgers affiliate as Shendrik Apostel and Luis Tejeda homered.
"As a player or as a staff member, opening night always has a special place in our hearts," Morales said. "It marks the beginning of a new year full of opportunities and learning experiences."
Unfortunately, Morales will not get to experience such a thrill tonight – and perhaps not at all in 2020 – as the Appalachian League announced on June 12 that the season's been postponed indefinitely due to the coronavirus (COVID-19) pandemic.
"With neither MLB nor any full-season [minor league] clubs playing, our delay was ex-pected," said Appalachian League president Dan Moushon. "Clubs are looking for ways to utilize their facility, while adhering to local health guidelines. Everyone's safety is the top priority. Some clubs have been holding high school games and travel-ball tournaments, as permitted, to fill the open dates at their stadiums."
So, everybody is in a wait and see mode?
"Absolutely," Moushon said. "We continue to work with our MLB affiliates, while following both the recommendations of the [Centers for Disease Control] and the reopening guidelines of our local authorities."
Waiting around is not something folks in pro baseball are used to as those who work in the game have spent most of their lives going through the daily grind each summer of the national pastime.
"It feels weird not having baseball for my first time in 24 years, but the [Pittsburgh Pirates] organization has made sure that we, as coaches, keep growing professionally through online meetings and courses," Morales said. "At the same time, it has been an opportunity to spend more time with my family."
Tyler Braswell, a 34-year-old Bristol native, has been attending Pirates games regularly for the last five years and is one of the most loyal and vocal supporters for Pittsburgh's rookie-league affiliate. He was particularly looking forward to Saturday's scheduled home-opener against the Greeneville Reds.
"To me, the beginning of the season signaled the beginning of summer," Braswell said. "I am really going to miss seeing the other fans that go to a lot of games, because Pirates home games are the only place I get to see those friends I have made over the last few years."
Braswell is among many folks concerned about the Appy League's future.
Baseball America's J.J. Cooper first reported in October that Major League Baseball came up with a proposal to eliminate 42 minor league teams following the 2020 season. Bristol would be one of nine Appalachian League teams to disappear if that took place, with only Pulaski not on the list of teams to get axed.
"I think that is extremely awful for the young baseball fans in the area, as well as the many young players that begin their career here," Braswell said.
In lieu of an Appy League opener today, Bristol president/general manager Mahlon Luttrell has scheduled a ceremony at 4 p.m. to unveil plaques honoring Boyce Cox, Bill Halstead and Chauncey DeVault, men with Bristol ties who were recently inducted into the Appalachian League Hall of Fame.
Cox served as president of Bristol's Appy League franchise from 1993-2007 and earned several Appy League executive of the year honors.
Halstead was president of the Appalachian League from 1982-1995, the same position DeVault held from 1947-1979.
Bristol posted its first winning record (34-33) since 2008 and clinched the organization's first playoff bid since 2002 last summer.
"My favorite moment from going to their games was watching them clinch the playoff berth last season and seeing how excited the players and crowd got," Braswell said. "Last year was a really fun season for me to watch. They weren't a very good team to start the season, but to watch them turn into a good baseball team was fantastic."
The chances of enjoying similar moments in 2020 are slim.
Be the first to know
Get local news delivered to your inbox!