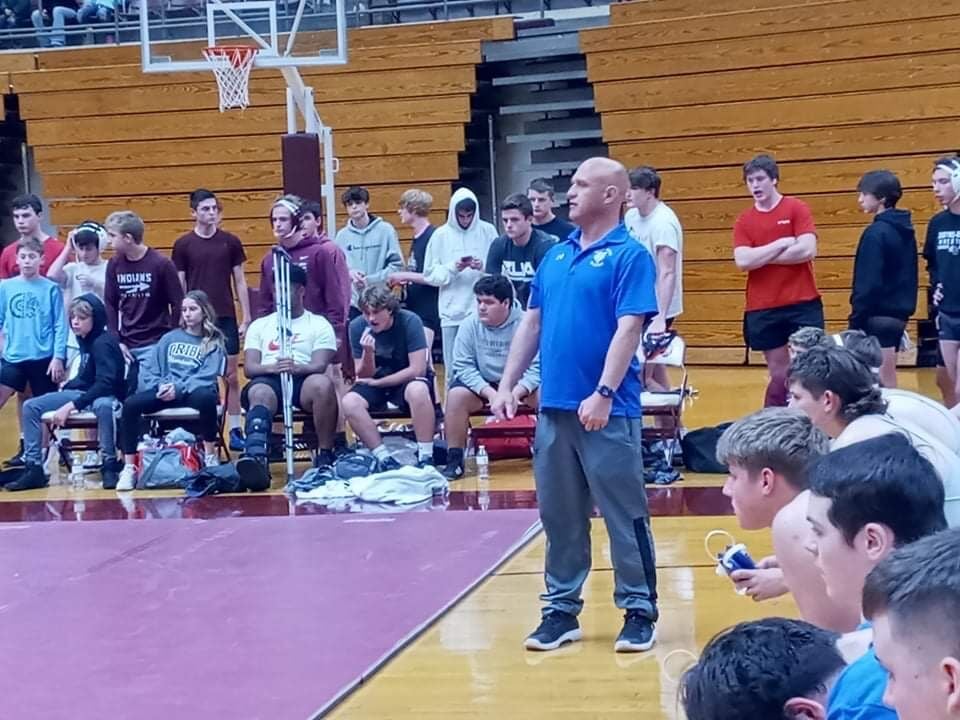 KINGSPORT, Tenn. - Any journey begins with a single step. On Tuesday night, West Ridge took its first step fielding a wrestling program.
Results were, well, about what one could expect. Going against a deep and experienced Dobyns-Bennett program with a strong feeder system, the Wolves were overwhelmed by a 72-6 margin in the team scoring.
But you've got to start somewhere, right? For Jeret Ratliff, West Ridge's coach, it's about building a program and a roster of wrestlers with minimal collective experience.
How minimal? West Ridge only has two wrestlers who have stepped on the mats before this season: Tucker Brown, who scored the Wolves' lone match win on a 26-second pin at 132 pounds; and Brady Chatman, who went the distance in a 9-3 decision loss to Cannon Mullins at 138 pounds.
"I didn't want to get shut out down here. That's very important to me," said Ratliff, who works as the SRO sergeant and truancy officer at the central office for Sullivan County Schools.
Each of the other six matches where West Ridge fielded a wrestler ended by pin in the first period. The Wolves also forfeited in five divisions because they didn't have a wrestler at that weight.
It's early in the season, and early in the process of building this team.
"There'll be some long nights but we've got to learn from it and get better," Ratliff said. "It's been very tough. A lot of challenges, trying to get the new equipment in, trying to learn enough wrestling before your first meet. We've got a long ways to go, but we're going to keep working at it."
Grayson Carter-Hawkins, Aiden Rhoton, Abe Filetti, Brayden Ray, Dominik Ellis and Kyler Coger also took to the mats on the maiden voyage for the West Ridge program.
"I think we've got a lot of kids with potential. I think we do. I think we'll be good; it's just going to take a few years to build," Ratliff said. "We've got kids working very hard, putting a lot of effort in, and that's what it takes."
Starting out the West Ridge program officially in Ratliff's old school, D-B, added to the moment. The Tribe also were recognizing any program alumni who wanted to attend Tuesday's dual match, which included Daniel Boone as well.
"It feels funny coming back here being on the other side, not wearing the maroon and grey, but it is special to me. I do enjoy starting off here," said Ratliff, who coached at Sullivan East Middle School last year, after coaching at Sullivan South for the previous four seasons.
"We've got good fan support," Ratliff added. "We're going to keep working."