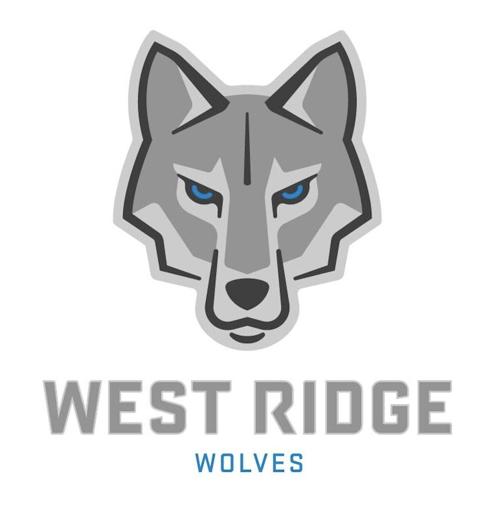 JOHNSON CITY, Tenn. – Even with a bad wheel, Science Hill's volleyball team kept rolling Tuesday night.
The Hilltoppers overcame a 12-3 deficit in game two and swept West Ridge, 25-20, 25-23, 25-20, for their second straight Region 1-AAA championship.
Science Hill (27-4) will shoot for its second straight state tournament berth when it hosts a sectional match on Thursday.
West Ridge (28-10) must travel Thursday to Maryville for its shot at a state tournament berth. Science Hill will play host to Hardin Valley.
Senior setter Kinley Norris, playing with a fractured foot and sprained ankle, helped lead the 'Toppers to their sixth straight victory against the Wolves.
"I feel like we couldn't do it without Kinley, because she touches literally every single ball," said Lexi Kalogeros, who led Science Hill with 23 digs. "Whenever we don't have her we're so off."
Norris tallied 30 assists. Autumn Holmes, a 6-foot-2 sophomore, had 16 kills and 10 digs, including a second set-ending kill after Kalogeros kept the point alive with an impressive dig.
The remainder of the match seemed like a foregone conclusion after Science Hill overcame the 12-3 deficit in game two.
"We were able to sprint out to a little bit of a lead there," West Ridge coach Logan Kemp said. "That showed the capability of our team – our true, true capability there. A couple of points didn't go our way and we tightened up a little bit. And again, it goes back to mistakes and errors on our side of the net that affected that one."
Science Hill jumped out to a 22-13 lead in the first set. But Kemp didn't sense that his team exhaled after securing a sectional berth with a win against Jefferson County on Monday.
"What it boiled down to is Science Hill just played a more solid game than what we did," Kemp said. "And we made more errors. In big matches it comes down to who's gonna play a more solid, concise game and not make errors. And they were the ones that did that tonight. We made more errors in key situations."
Rachel Miller and Gracie Olinger led the Wolves with nine and seven kills, respectively. Olivia DeLung had 19 assists, nine digs and six kills. Allie Jordan's 21 digs included a couple that impressed the large contingent of West Ridge fans.
But Holmes always seemed like too tall of a task at critical junctures. She accounted for five of the Hilltoppers' points during a 7-4 run that gave them an 18-14 lead in the third game.
And Jordan Hallman, a 6-foot-2 senior, ended the match with a kill and a block. Hallman and Holmes seem to give Science Hill a built-in margin for error, among other things.
"I feed off of their energy completely," Kalogeros said. "Whenever they get a kill it gets me so hyped because I can't do that. I just love how they get so excited over everything and I feel like they really pump up the team. They're great players."
Beating West Ridge six straight times was a source of pride for Hilltoppers players and coaches.
"That's a good volleyball team," Science Hill coach Laura Cooks said. "They really are. They can beat anybody. … I would like to see both us and West Ridge go (to the state tournament)."
A first-year program, West Ridge set a goal to reach the sectional.
"(We were) not able to get over the hump and secure that first-ever home sectional, which would be nice to continue to write the story there," Kemp said. "But we realize there's still more volleyball left to play. We still have more opportunities and we'll come back in tomorrow and get refocused, work on some things that we saw from tonight and get prepared for Thursday."