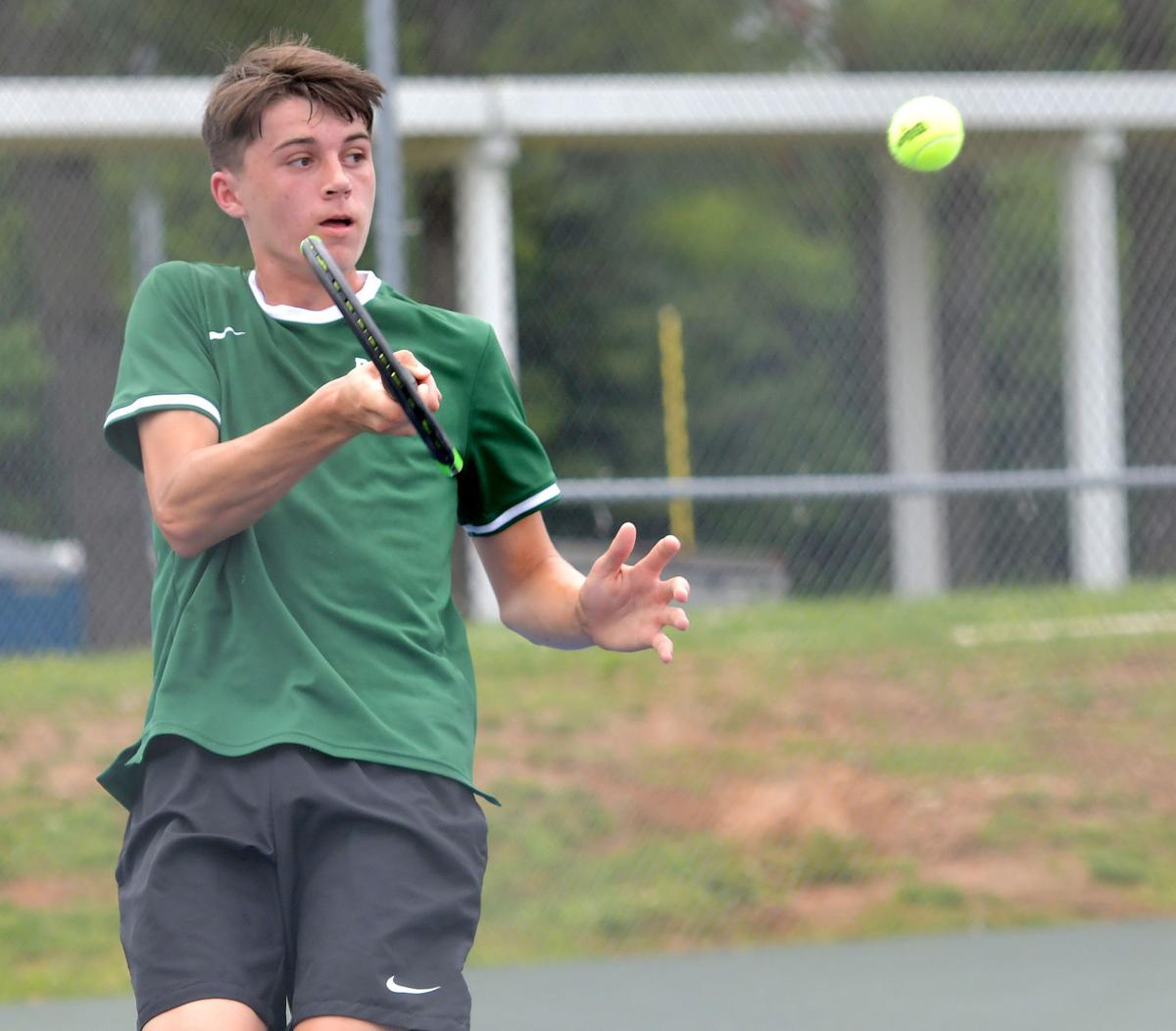 Peyton Mumpower was a wide-eyed freshman in 2018 when he played for the John Battle Trojans in the finals of the VHSL Class 1/2 boys tennis state tournament on the campus of Virginia Tech.
"I remember it was very nerve-racking," Mumpower said. "It was my first year of tennis and so playing there in that environment felt like I was in the big leagues."
The big stage beckons Mumpower once again today as the senior is a top player for the Trojans (10-2), who tangle with the Poquoson Islanders at noon in the state finals at the Burrow-Burleson Tennis Center in Blacksburg.
Battle suffered a 5-1 loss to George Mason in its only other trip to the finals as Mumpower dropped a 6-1, 6-3 decision to Kit Richards at No. 5 singles. He and fellow senior Josh Richardson were both on that runner-up squad and know what to expect today.
"I think that experience will help," Mumpower said.
Perennial powerhouses George Mason and Maggie Walker have moved up to Class 3, making the Class 2 state tournament more unpredictable.
"I don't know much about Poquoson," said John Battle coach Tim Sholes, "We've seen the likes of [Region 3D runner-up] Abingdon and we lost to them, 5-4, at our place. When we're playing at our best, we can play some tennis. I feel like we have a good chance."
The Trojans advanced with a 5-2 semifinal win over Radford on Monday as Collin Davidson (No. 2 singles), Briggs Crabtree (No. 3 singles), Nathan Spurling (No. 4 singles), Connor Davidson (No. 5 singles) and the No. 2 doubles duo of Spurling and Collin Davidson earned victories.
"Top to bottom, we're pretty solid," Sholes said. "From day one of practice until right now we've really improved. I really felt like before the year started, that we had a good chance of being there."
The Trojans practice like they play.
"We come to practice with the mindset of putting everything on the line," Richardson said. "We've had practices where we've screamed at each other we were so competitive."
Tennis is serious business for Crabtree, a sophomore, whose older brothers, Reed and Hudson, were on state tournament squads for the Trojans.
"They're great role models and I've learned a lot from them," Briggs Crabtree said. "They've kind of paved the way for me."
Crabtree hopes the Trojans get that title that eluded his older siblings today.
"We have an opportunity," Sholes said. "And we're going to make the best of it."
Mumpower and Crabtree will also go for gold in doubles on Friday. Abingdon's Dillon McReynolds and Tristan Hicks will play in the Class 3 doubles Friday as well.
Gate City's Quintin Smith (Class 1/2) and McReynolds (Class 3) will go for singles gold on Saturday.