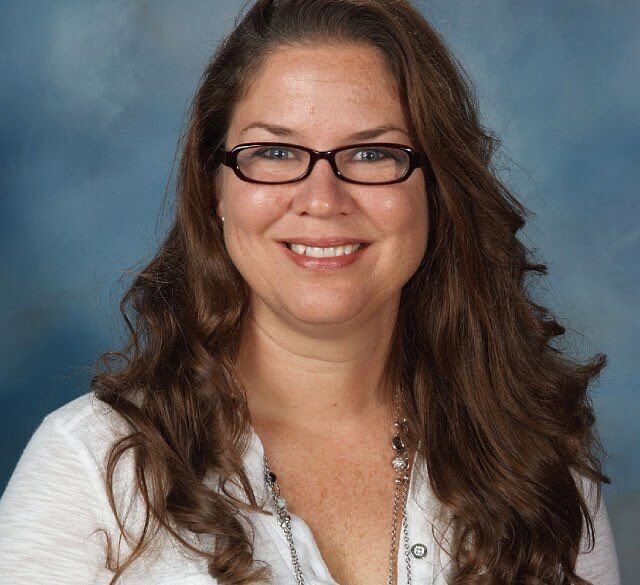 It was going to be difficult enough to replace a school legend, but try adding the challenge of doing it during a pandemic, with football games scheduled to kick off in less than three weeks.
"Absolutely, that was one of my biggest concerns trying to think of how we are going to meet all the COVID restrictions and how we are going to do all this," said Kim Carrier, the new athletic director at Sullivan East. "I said, 'I don't know how to do this' and the answer was 'No one does.'"
Sullivan East is slated to open its football season by hosting Johnson County on Aug. 21. While Carrier is still hopeful, direction is still needed after Gov. Bill Lee signed Executive Order 55 on Friday allowing contact sports like football and girls soccer to resume in Tennessee.
"We are still waiting on directions from our district at the central office because there is a lot of fine print and we are working through that," said Carrier, whose volleyball, cross country and golf teams were allowed to proceed with their seasons without any such orders. "We are hoping that is going to be the case, but even though the Executive Order is signed, a lot of things are still left up to school districts themselves.
"We are looking for guidance. We are working every day with our central office. Our football coaches and our football players are so excited so I hope we get to have football come the 21st."
Carrier played basketball, volleyball and softball for four years, graduating from Sullivan East in 1991. She played basketball at Milligan, and then became a police officer with the Johnson City Police Department in 1997. She has also served as a coach and counselor at Daniel Boone and Fayetteville high schools in Tennessee, along with two years in Los Angeles before returning home to be near family and her beloved school.
"I know for me athletics has always been a huge part of my life," said Carrier, who will continue to serve as a counselor, a job she has held at East for seven years, but had to give up her position as assistant girls basketball coach. "I played three sports for four years there and I was truly blessed to have some amazing coaches in every one, and they were wonderful coaches, but more importantly, they were people who really tried to teach you to live your life with grace and dignity.
"It has kind of always been 'The Patriot Way', that is what John Dyer always talks about. John Dyer, especially in the last 32 years, has just created a real friendly atmosphere and has just led the school and the athletic program with so much grace that I am just excited to try and follow in his footsteps."
Dyer, who retired after last school year, was originally replaced by Mike Locke, but Carrier recently stepped in when Locke left the school system. She has been reaching out for help on what other schools are doing in facing the challenges ahead.
"We are all learning so I am reaching out to area athletic directors for some guidance with what they are doing," said Carrier, who will also lean on Dyer to help with her transition to the new position. "Everyone has just been wonderful and are collaborating together and just trying to come up with the best plan to keep our players and our coaches and our fans safe."
What lies ahead will be a school year like no other. Sullivan County is slated to hold online classes from Aug. 5-14, with students expected to return to the classroom on Aug. 17. Four days later, the football season is scheduled to begin.
There is plenty to do before then. The Tennessee Secondary School Athletic Association has issued a long list of protocols that must be followed on a daily basis, for both practices and games for every sport.
Included are requirements for spectators, who will be limited in number to around 600 at Sullivan East for the upcoming home football season.
"It is very difficult because not only the social distancing, but we are having to take into consideration that face masks are supposed to be worn at all times by fans and that is very difficult to enforce," Carrier said. "Also, things you just don't think about, social distancing going to the concession stand, the restroom at halftime, there is just so many things are going through this planning that it is pretty much a 24 hour-a-day kind of deal right now."
That is far from all. Carrier stresses that a team effort will be needed, and not just from the teams.
"We have the cheerleaders, we have the band, we have our student section, who are going to want to do things just like they always did and it is hard to tell teenagers that you can't support them in the same fashion that you did before," she said. "It is going to be a team effort and I think the biggest thing is just trying to get our community to understand these are the things we have to do to be able to have football.
"I know that our community wants football so hopefully we can have buy-in from everyone and we can make it happen."
She added there could be schedule changes coming down the road, including perhaps a shortened season or a conference-only format.
"It could … there have been a lot of different things that have been put out there," she said. "I think one of the biggest concerns from area coaches I have spoken to is what do we do if there is a positive test for a player and this game has to be canceled. Will they be rescheduled, so there are a lot of different scheduling issues that are up in the air right now."
Sullivan East principal Andy Hare is confident that Carrier is the right person to fill the shoes left by Dyer, who had been athletic director for the Patriots since 2002.
"This is a great day at Sullivan East High School. Coach Carrier brings an amazing amount of experience and ownership to our school, community, and athletic program," said Hare, in a press release. "She serves as an amazing role model to our students and will be a great leader in our community. I couldn't be happier for our school, students, and coaches."
Carrier isn't the only person with a new role with Sullivan East athletics. J.C. Simmons is in his first year as football coach, while Dillon Faver has replaced Dyer as boys basketball coach.
"We are very excited to have J.C. and Dylan as our new football and basketball coaches. They are going to do an amazing job," Carrier said. "Coach Faver was under Coach Dyer through all these years and Coach Simmons, I have never seen anyone so excited to be a head football coach.
"I think it is going to be great and they are great to work with it. I truly trust them, we are very close and work well together so I think we will all do a very good job and lean on each other during all of this to figure it all out."
The challenge ahead is obviously enormous for all, and Carrier will certainly have plenty of help along the way.
"I am truly blessed at East," she said. "All of our coaches are amazing. We have just a wonderful, fantastic group of coaches and administrators. They are going to make my job easier, definitely."
Be the first to know
Get local news delivered to your inbox!