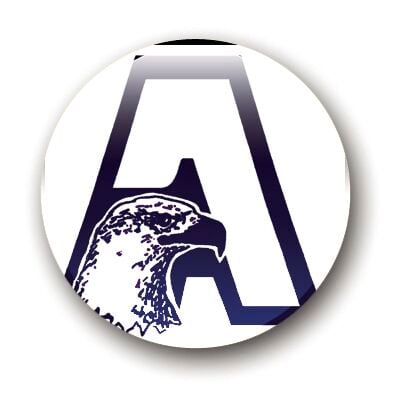 James Whitted tallied two goals and assisted on another score as the Abingdon Falcons earned a 5-0 Mountain 7 District boys soccer win over the John Battle Trojans on Wednesday.
Tyler Rogers, Caleb Denton and Hayden Oyos also found the back of the net for AHS, while Rylan Kreps added an assist.
Abingdon 2, John Battle 1
Ella Seymore and Caroline Jones scored as Abingdon edged John Battle in a marquee Mountain 7 District showdown.
Ava Boltwood assisted on the goal by Jones as AHS (4-0-3) handed the Trojans their first loss of the season.
Rural Retreat 6, Northwood 4
Lucas Brewer and Noah Bandrimer each drove in runs as Rural Retreat scored two runs in the bottom of the sixth to claim a Hogoheegee District win over the Panthers.
Bandrimer picked up the win in relief of Brewer. That duo combined to strike out 10 batters for the Indians (4-4).
Tyler Waddle's two-run triple highlighted a three-run fifth that put Northwood up 4-2. The Indians followed by scoring two runs each in the bottom of the fifth and sixth innings.
Eastside 10, Patrick Henry 0
Tinley Hamilton tossed a one-hitter, striking out eight and walking just one in Eastside's non-district win over the Rebels.
Taylor Perry and Anna Whited each homered for the Spartans. Perry had three hits, while Cloey Bailey and Liz Brace also had multiple hits in the nine-hit attack by Eastside.
Abigail Street had Patrick Henry's lone hit, while taking the loss in the circle.
George Wythe 10, Bland County 0
Jordan Cannoy pitched a four-hit shutout with eight strikeouts and also blasted a home run as the George Wythe Maroons blanked Bland.
Jasmine Faulkner added two hits for GW.
Abingdon sweeps Food City team titles
Both the Abingdon boys and girls track teams finished first in the Food City Falcon Spring Classic held on Wednesday at Abingdon High School.
Abingdon boys scored 190.5 points to finish ahead of second place Patrick Henry (107). Xander Brown (100, 200 meters) and Haynes Carter (long jump, triple jump) each won two events for the Falcons. Other multiple winners included Auburn's Daniel Graham (110, 300 hurdles).
Abingdon's 187 points in the girls competition distanced the Falcons from Patrick Henry's 132.
Makeleigh Jessee (800, 1600) and Emily Mays (300 hurdles, long jump) won two events each for Abingdon. Ella Maiden won the 110 hurdles, high jump, triple jump and pole vault for Patrick Henry.
Auburn's Haley Hollins captured both the shot put and discus crowns.
Honaker 17-14; Twin Valley 2-1
Ally Burke homered and drove in four runs and Tabitha Ball added three RBIs and three runs scored in the Tigers' opening game Black Diamond District win over the Panthers.
Sommer Honaker and Brooke Clifton combined to surrender just one hit.
Lara McClanahan and Riley Hart combined on a no-hitter in the nightcap. Honaker had three hits, including a home run, and drove in three runs for the Tigers. Hart also drove in three runs.
Boyd scored two of Twin Valley's three runs in the twinbill.
Thomas Walker 7, Castlewood 0
Freshman Eden Muncy struck out six in tossing a no-hitter as Thomas Walker blanked Castlewood.
Muncy also had a double, three stolen bases and two runs scored. Senior Kaitlyn Brown (3-for-3, two RBIs) and Rylee Lawson (2-for-4) also played well as TW (4-2, 4-1) avenged an earlier loss to the Blue Devils.