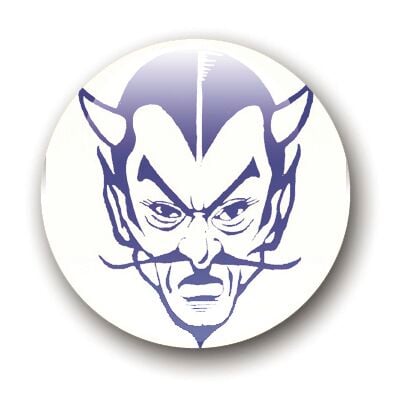 Ryan Salyers got his first varsity start on the mound Friday for the Castlewood Blue Devils and the sophomore left-hander made it a moment to remember.
Salyers struck out 15 in a complete-game two-hit shutout as Castlewood took a 4-0 triumph over Thomas Walker in a Cumberland District baseball showdown.
Adam Hollandsworth and Cameron Grabeel accounted for TW's only hits against Salyers, who issued two walks.
Thomas Walker pitcher Caleb Yeary yielded just four hits, but Xander Fields had two RBIs for the Blue Devils and Payton King also drove in a run.
Twin Springs 13, Rye Cove 11
Dillon Thompson went 4-for-4, scored four runs and blasted a homer from the leadoff spot as the Twin Springs Titans triumphed in a slugfest for the second straight day.
Tristan Counts went 3-for-5 with a home run of his own for the Titans, while Tanner Collins tallied three RBIs. Twin Springs (2-1) had taken a 16-9 win over Patrick Henry 24 hours earlier.
Rye Cove (0-3) received two hits apiece from Zach Baker and Andrew Jessee with Baker and Dawson Kern each driving in two runs.
Fort Chiswell 16, Rural Retreat 4
Landon McClure, a Chilhowie transfer, struck out 12 over five strong innings of work on the mound as the Fort Chiswell Pioneers overwhelmed Wythe County rival Rural Retreat.
Dylan Bailey had five hits – including two home runs – and collected nine RBIs to lead Fort Chiswell at the plate.
Noah Bandrimer had a RBI for Rural Retreat.
Tennessee High 14, Elizabethton 6
C.J. Henley continued hammering opposing pitching and the Tennessee High Vikings kept scoring runs in a non-conference road win.
THS (20-9) has scored 48 runs over its last four games and led 11-0 after the first inning on Friday.
Henley was 4-for-5 with three RBIs and two runs scored, while Brayden Blevins (2-for-3, two RBIs), Cole Presson (2-for-2, two RBIs), Garrett Embree (2-for-4, RBI) and Wade Witcher (two runs, two RBIs) got in on the hit parade as well.
THS clinched its fifth straight season of at least 20 wins.
Eastside 8, J.I. Burton 5
Blake Jones and Jaxsyn Collins each had two hits and two RBIs in Eastside's crucial Cumberland District victory over the J.I. Burton Raiders.
Collins also struck out seven over 3 2/3 innings of hitless relief.
Eastside (1-1) fell behind 5-2, but took the lead for good with a five-run fourth inning. Ahren Lee added two hits in the win.
Noa Godsey had two hits for Burton (0-1), which was done in by six errors.
Sullivan East 3, University High 2
Tyson Mitchell was the winning pitcher in Sullivan East's edging of University High.
Abingdon 6, Union 3
Savannah Price and Sydney Nunley homered as the Abingdon Falcons overpowered the Union Bears.
Ally Yeary added two hits for AHS (1-1), while Hannah Dillard was the winning pitcher. It was Luke Wampler's first win as the head coach of the Falcons.
Twin Springs 7, Rye Cove 4
Abbie Taylor went 2-for-4 with three RBIs as the Twin Springs Titans took a 7-4 Cumberland District victory over rival Rye Cove.
Megan Dougherty pitched a five-hitter for the victory in the circle.
Kourtney Sluss scored two runs for Rye Cove.
Cherokee 10, Sullivan East 1
Kacie Honoski scored Sullivan East's lone run on a RBI hit from Jillian Shackelford as the Patriots dropped a non-conference contest.
Shackelford finished 4-for-4 for East, now 15-15 on the season. Randi Fletcher, Meredith Owen and Haley Vigil each had three hits for Cherokee.
Castlewood 4, Thomas Walker 3
Madison Sutherland homered and Janakay Kiser pitched well as the Castlewood Blue Devils topped Thomas Walker for a key Cumberland District victory.
Lebanon 16, Honaker 3
The Lebanon Pioneers improved to 2-0.
Tatum Dye (4-for-4, three runs), Morgan Varney (3-for-4), Maggie Lampkin (2-for-4, home run), Haley Finney (2-for-4, home run) and winning pitcher Adrienne Morrison led the way for the Pioneers.
A homer by Lampkin highlighted an 11-run third inning.
Sommer Honaker, Tabby Ball and Abby Burke drove in Honaker's runs