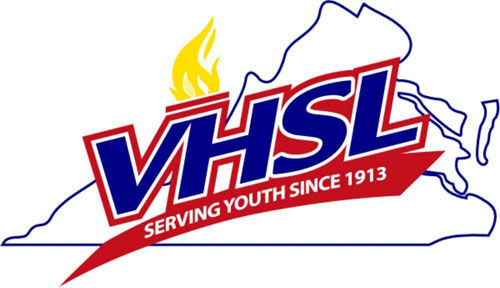 Freshman Isaac Booth went 4-for-4 and Daniel Hutton did his usual yeoman's work on the mound and at the plate as the Chilhowie Warriors earned a 12-2 Hogoheegee District baseball win over Rural Retreat on Thursday.
Hutton pitched a complete-game six-hitter and went 3-for-5 with a three-run triple at the plate. Jordan Williams added three hits and two RBIs for the Warriors (5-2-1, 4-0-1), who blew the game open by scoring six runs in the top of the seventh inning.
Rural Retreat was led by Ryan Newby's three hits.
Virginia High 10, Richlands 0
Isaac Berry pitched a one-hit shutout and also went 2-for-3 with three RBIs at the plate as Virginia High blanked Richlands in five innings and avenged an earlier loss to the Blue Tornado.
Dalton Taylor, Ty Weaver and Conner Davidson scored two runs apiece for the Bearcats.
Gavin Cox had the lone hit for Richlands, a double with one out in the fifth inning.
Thomas Walker 4, J.I. Burton 3
Caleb Yeary and Jordan Bertram each had two hits as Thomas Walker collected a key Cumberland District win over the visiting J.I. Burton Raiders.
Jacob McCurry drove in two runs for the Pioneers, while Cameron Grabeel got the win on the mound after striking out nine and not yielding an earned run in 6 2/3 impressive innings.
Chris Branham had two hits for Burton.
Thomas Walker was coming off a 10-9 loss to Castlewood on Tuesday, while Burton had posted a 7-4 win over Eastside. This time, it was the Pioneers who were celebrating.
Gate City 11, John Battle 4
Isaac Vincent went 4-for-4 and scored three runs from the ninth spot in the batting order as Gate City earned a crucial Mountain 7 District win over visiting John Battle.
Gate City (6-2) and Battle (3-2) are now tied for second in the league, trailing leader Abingdon by two games.
The Blue Devils pounded out 14 hits and took advantage of five errors on Thursday as Carson Jenkins (2-for-5, three runs), Jake Taylor (two hits, two runs), Trevor Herron (2-for-3, two RBIs), Ethan Fleming (two hits) and Luke Bledsoe (two hits) were productive at the plate.
Taylor also went the distance to pick up the win on the mound.
Zach Smith went 3-for-4 with a homer and three RBIs for Battle, while Jacob Hutton and Bryson Almany supplied two hits apiece.
Eastside 17, Rye Cove 7
Freshman Tanner Perry went 3-for-4, scored three runs and tallied three RBIs as the Eastside Spartans rolled past Rye Cove.
Jaxsyn Collins homered in the win, while Will Stansberry (three runs, two RBIs) and Isaiah Sexton (2-for-4, two runs, three RBIs) also made major contributions.
Dawson Kern went 3-for-3 with three runs scored and a RBI for Rye Cove.
Abingdon 20, Union 3
Caleb Collins went 4-for-4 with three doubles and four RBIs to highlight Abingdon's beatdown of the Bears from Union.
Chase Hungate added four hits and four RBIs for the Falcons (8-0), while Cole Lambert collected two hits and Ethan Ketron homered. AHS led 9-0 before the first out and had been made and held a 12-0 advantage after one inning.
Lebanon 13-24, Graham 3-5
In a doubleheader that finished late Thursday night, the Pioneer rapped out a total of 25 hits en route to the sweep.
Zack Hertig set the pace with four hits in the first game, while Anthony Houchins added two.
Hunter Hertig supplied four hits in the nightcap, while Preston Steele homered in a 10-run first inning.
Steele and Dagen Barton pitched complete games for Lebanon, combining for 13 strikeouts.
Abingdon 17, Union 0
Kendel Yates had three hits and also combined with Hannah Dillard to pitch a two-hit shutout as the Abingdon Falcons overwhelmed Union for a Mountain 7 District win.
Chloe Odum and Lauren Woodall also had three hits for Abingdon, which exploded for 10 runs in the bottom of the third inning.
Addison Toney and Braleigh Mullins accounted for Union's hits.
Rural Retreat 12, Chilhowie 10
Kamron Holston and Jenna Mutter homered for Rural Retreat as the Indians outlasted Chilhowie for a Hogoheegee District win.
Candice Miller had two hits and was the winning pitcher for Rural Retreat, which won despite committing eight errors.
Shayla Roland homered for Chilhowie.
Eastside 9, Rye Cove 0
Liz Brace and Tinley Hamilton combined to pitch a one-hit shutout with six strikeouts as the Eastside Spartans earned a Cumberland District win over Rye Cove.
Taylor Perry, Anna Whited and Leci Sensabaugh each had two hits and two RBIs for Eastside with Perry homering during an eight-run sixth inning.
Gracie Turner had Rye Cove's lone hit, a single in the fourth inning.
Wise County Central 11, Lee High 1
Jill Sturgill and Katherine Hopkins each scored two runs as Wise County Central walloped Lee High. Sturgill and Lexie Baker combined to pitch a three-hitter in the circle for the Warriors.
Lebanon 14, Graham 0
Alivia Nolley went 3-for-3 and Tatum Dye homered once again as the Lebanon Pioneers improved to 8-0.
Adrienne Morrison and Nolley combined to pitch a one-hit shutout. Morrison, Emma Musick and Dye each finished with two hits as Lebanon tallied 14 as a unit.
Two days after hitting two homers in a win over Marion, Dye blasted a three-run homer in the fourth inning on Thursday.
Senior Mckenna Wrobel had Graham's lone hit.
John Battle 13, Gate City 6
Charleigh Gobble hit two home runs for John Battle as the Trojans moved to 8-0.
Alyssa Kate Wallace and Logan Leonard also went yard for Battle.
Leonard and Logan Singleton each went 3-for-4, while winning pitcher Hanna Jo McReynolds struck out five in crafting a five-hitter.
Marion 14, Tazewell 11
Junior Gabby Whitt hammered out four hits as Marion trumped Tazewell in a Southwest District slugfest.
Taylor Preston, Kaylee Holbrook and Madi Bystrek added three hits apiece for Marion with Bystrek and Preston connecting for home runs.
Brooke Nunley had three hits to pace Tazewell.
Richlands 9, Virginia High 6
Izabella Dye went 3-for-4 with two home runs and four RBIs as Richlands recorded an extra-inning Southwest District win at Virginia High.
VHS forced extra innings by scoring once in the top of the seventh inning and then seized control by pushing across three runs in the top of the eighth. Erica Lamie went 4-for-4 with two RBIs for the Blue Tornado.
Harley Holmes went 2-for-4 with two RBIs for VHS, while Carrie Patrick scored three times and Aidan James collected two RBIs.
Honaker 6, Rural Retreat 0
Zane Johnson and Nick Goodman scored two goals apiece as Honaker rolled past Rural Retreat.
Tyler Skeens and Sean Gill also found the back of the net, while Skylar Miller had the clean sheet in goal. Johnson also doled out three assists.
John Battle 8, Patrick Henry 0
Miguel Blanco made six saves in earning the shutout in goal as the John Battle Trojans trounced Patrick Henry in a match played at Emory & Henry College.
Juvy Hypolitte-Jean and Chase Ratliff each scored three goals, while Chase Martin found the back of the net twice. Ratliff had two assists with Hypolitte-Jean and Benjamin Hardoby also assisting on goals.
Abingdon 2, Union 1
Tyler Rogers scored the game-winner in the final two minutes as the Abingdon Falcons edged Union. James Whitted had the first goal for the Falcons.
Abingdon 10, Union 5
scored four goals and assisted on another as the Abingdon Falcons downed Union in a high-scoring Mountain 7 District clash.
Ella Seymore (two goals, one assist) had a nice performance as well, while Chloe Turman had a goal and dished out two assists. Grace Blevins, Caroline Jones and Hannah Meade also scored as Abingdon won its third game of the week. The Falcons are 5-0-3.
Union received three goals from Isabella Blagg and its other two from Emma Hemphill.
Southwest District Team Tournament
Hidden Valley 5, Cave Spring 0
Christiansburg 6, Carroll Co. 0
Lord Botetourt 5, Northside 0
Abingdon 5, Magna Vista 0
Lord Botetourt 5, Magna Vista 1
Hidden Valley 5, Staunton River 0
Bassett 5, Christiansburg 4
At Bullitt Park (Big Stone Gap)
Union 176, J.I. Burton 91, Lee High 75, Ridgeview 49, Wise County Central 19, Gate City 11
110 Hurdles – Elijah Lovell (JIB), 18.26; 100 – Tyson Bailey (Lee), 11.47; 1,600 – Asher Whitt (Union), 5:09.92; 4x100 – Union, 46.33; 400 – Brandon Beavers (Ridgeview), 55.39; 300 Hurdles – Malachi Jenkins (Union), 43.81; 800 – Isaiah Pennington (Union), 2:18.69; 200 – Nick Napier (Lee), 23.69; 3,200 – Asher Whitt (Union), 11:34.59; 4x400 Relay – Union, 3:50.01; High Jump – Malachi Jenkins (Union), 6-4; Long Jump – Holden Hutchinson (JIB), 19-7; Triple Jump – Xadrian Taybron (JIB), 40-8 ½; Shot Put – Keyandre Davis (Union), 45-9 ½; Discus – Jackson Blevins (Ridgeview), 123-0
Gate City 88, J.I. Burton 80, Ridgeview 73, Wise County Central 61, Union 52, Lee High 4
100 Hurdles – Zoe Niece (JIB), 20.73; 100 – Hannah Large (Central), 13.35; 1,600 – Allyson Moore (Gate City), 6:08.06; 4x100 Relay – Wise Central, 55.54; 400 – Kylie Bostic (Ridgeview), 1:07.17; 300 Hurdles – Abigail Absher (JIB), 1:00.77; 800 – Lydia Slemp (Central), 2:47.71; 200 – Kyndra Horner (Union), 30.49; 3,200 – Seriah Sensabuagh (JIB), 19:49.36; 4x400 Relay – J.I. Burton, 5:17.05; High Jump – Kaylen Fields (JIB), 4-0; Long Jump – Hailey Pease (Ridgeview), 15-5; Triple Jump – Hailey Pease (Ridgeview), 31-6 ¾; Shot Put – Riley Houseright (Gate City), 35-0; Discus – Riley Houseright (Gate City), 105-0