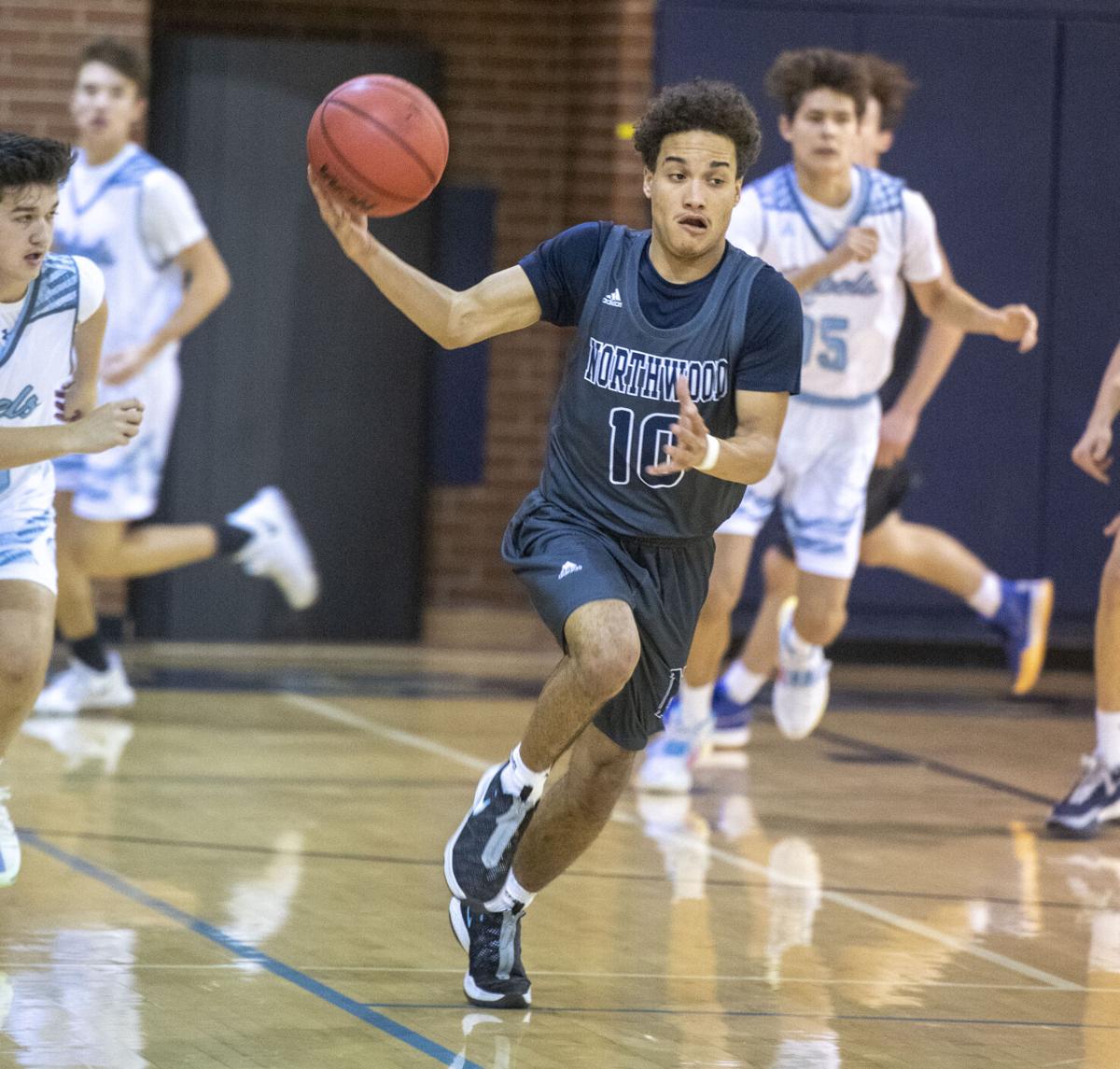 A terrific twosome put Northwood High School's boys basketball team in first place.
Michael Frye (20 points, five steals) and Eli Carter (13 points, 17 rebounds, six blocks) starred as Northwood edged Chilhowie, 47-43, on Thursday night and took over sole possession of the top spot in the Hogheegee District.
The Panthers (4-0) trailed 37-35 after three quarters, but outscored Chilhowie 12-6 over the final eight minutes to prevail. Senior Jonathan Phelps led Chilhowie (3-3) with a dozen points.
Northwood plays at Holston tonight in another marquee Hogoheegee District clash.
Richlands 74, Grundy 67
The dynamic duo of Cade Berry and Luke Wess scored 19 points apiece as Richlands knocked Grundy from the ranks of the unbeaten.
Sage Webb added 15 points for the Blue Tornado (3-2), who outscored the Golden Wave (3-1) 22-13 over the game's final eight minutes.
Grundy received 23 points from Cade Looney and 15 points from Logan Thacker.
Patrick Henry 60, Council 29
TJ Pecina scored 10 points and Ean Rhea added nine to lead Patrick Henry past the Cobras.
Council was led by Dawson Stevenson and Kaden Stepp with eight points apiece.
Patrick Henry (2-6) also received eight points from Isaac Presley.
Union 59, Gate City 39
Senior Alex Rasnick (19 points), junior Bradley Bunch (13 points) and sophomore Sean Cusano (11 points) led the way for the Union Bears as they earned a Mountain 7 District road win.
Gate City was led by Matthew Gose's 12 points.
George Wythe 44, Bland County 37
Senior Peyton Coe and freshman Ty Campbell scored a dozen points apiece as the George Wythe Maroons moved to 3-0.
GW took the lead for good with a 13-5 run to close out the first half and held off the Bears the rest of the way.
Abingdon 62, Ridgeview 59
Chase Hungate's 15-point performance and 6-foot-11, 230-pound sophomore Evan Ramsey's 11-point, 15-rebound performance helped Abingdon eke out a road win over Ridgeview.
Jake Thacker (13 points) also helped the Falcons, who had a much tougher time against the Wolfpack than on Monday when they beat the same team by 31 points.
Ridgeview was led by the trio of Cannon Hill (20 points), Gabe Brown (19 points) and Austin Mullins (12 points). Brown scored his 1,000th career point on Wednesday in Ridgeview's 69-40 loss to Union on Wednesday.
John Battle 63,
Wise County Central 41
The Trojans beat Wise County Central for the second time this season. No other stats were provided.
Twin Valley 50, Tazewell 38
Haylee Moore's 22-point, 18-rebound performance was tops for Twin Valley in a triumph over Tazewell.
The Panthers trailed 19-16 at halftime, but a 17-6 scoring surge in the third quarter put them in control. Taylor Ray led Tazewell with 16 points.
Wise County Central 47,
John Battle 15
Hannah Large fired in 20 points as Wise County Central walloped Mountain 7 District rival John Battle.
The Warriors (8-1, 6-1) held Battle scoreless in the second quarter. Battle (0-5, 0-5) was led by Anna McKee's seven points.
Gate City 46, Union 43
Behind 18 points from senior Sarah Thompson, Gate City held off Union and remained in first place in the Mountain 7 District.
Abby Slagle (14 points), Gracy McKinney (11 points) and Jordan Shuler (11 points) all scored in double digits for Union.
Sullivan Central 62, Volunteer 59
Jaelyn West (28 points, seven rebounds) and Breanna Yarber (20 points) helped Sullivan Central earn an overtime road win.
Abingdon 50, Ridgeview 48
Randi Osborne banked in a 3-pointer as time expired in overtime, giving the Abingdon Falcons a Mountain 7 District victory over visiting Ridgeview.
Morgan Blevins scored 27 points and hit the game-tying 3 in regulation to force OT and the Falcons (4-3) prevailed in the extra session thanks to Osborne's heroics.
Cassidy Thomas led Ridgeview with 24 points.
Grundy 55, Richlands 49
Heileigh Vencill's 20 points and Haylie Payne's 14-point, seven-rebound performance highlighted Grundy's win over Richlands.
Denissa Ball (15 points, eight rebounds) led the way for Richlands, while Erica Lamie and Logan Lewis each scored a dozen points for the Blue Tornado.