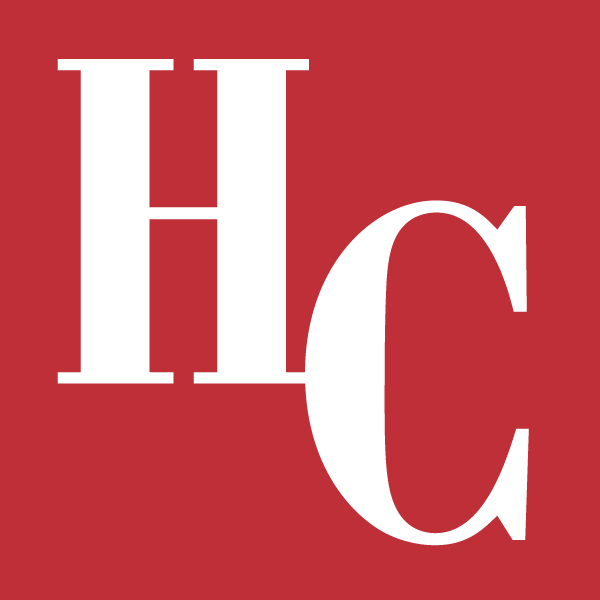 Senior Anna Whited had 19 kills and 10 aces as Eastside clinched the Cumberland District regular-season volleyball title with a 25-19, 25-16, 25-12 triumph at Twin Springs on Tuesday night.
The Spartans (10-0) also received 31 assists from Tinley Hamilton and 11 digs from Kacie Jones. They will host Rye Cove on Thursday in the semifinals of the district tournament.
Twin Springs was led by Ryleigh Gillenwater (seven assists) and Emma Dingus (six kills).
Marion 3, Lebanon 0
Audrey Moss had 12 kills and three blocks and Anna Hagy added 12 service points, 10 digs and eight kills in Marion's 21-25, 27-25, 25-15, 25-22 Southwest District tournament semifinal victory over Lebanon.
Chloe Campbell (18 service points, 18 assists, four digs, two kills) and Kaylee Poston (19 digs, 13 service points) also contributed for the Scarlet Hurricane.
Grayson County 3, George Wythe 0
Meleah Kirtner had 10 digs, eight blocks and eight kills, but George Wythe dropped a 25-19, 25-22, 25-15 Mountain Empire District tournament semifinal decision to Grayson County.
George Wythe, which finished its season with a 6-6 record, also received 10 assists, eight service points, seven digs and six kills from Maria Malavolti and 10 assists, along with 10 assists and seven service points by Alexis Vaught.
Rye Cove 3, Castlewood 0
Rileigh Parsons had 16 kills and three blocks and Madeline Love added 10 kills, 10 service points and four aces to lead Rye Cove past Castlewood 25-11, 25-22, 25-15 in the Cumberland District quarterfinals.
Rye Cove also got contributions from Eva Roach (31 assists, 11 digs, eight service points), Cassidy Roach (15 digs, eight service points, Emma Gibson (10 digs, four assists, three kills) and Laken Sharpe (15 service points, nine digs, five kills and three aces).
Tennessee High 16, Hampton 0
Rylee Fields retired all nine batters she faced, including seven by strikeouts, in Tennessee High's 16-0 three-inning decision over Hampton.
Grayson Phipps and Fields each had two hits, including a triple for the Vikings, who also had seven stolen bases.
Tennessee High (7-2) will compete in the Eastman Tournament this weekend in Kingsport. The Vikings face Sullivan North (6 p.m.) and Unicoi County (7:30 p.m.) at Domtar Park on Friday, and Greeneville (10 a.m.) and Knox Halls (2:30 p.m.) on Saturday.
Sullivan East 11, Cloudland 0
Keelye Field had three hits, including two doubles, and drove in five runs to lead Sullivan East past Cloudland.
Hannah Scott improved 3-3 in the circle, allowing just three hits, striking out five and walking one in five innings in the circle.
Katie Botts (two singles), Jillian Shackelford (single, three runs), Cawden Bawgus (double, two runs), Kinzie Brown (two singles, two RBIs, two runs) and Lexi McDuffie (two runs) for the Patriots (7-5).
Cloudland got singles from Karah Fields, Kaylen Fields and Marlee Hughes.
BASEBALL
Tennessee High 5, Volunteer 1
The first varsity start for Tennessee High pitcher Logan Quales was one to remember.
Quales recorded 10 strikeouts en route to a three-hitter as the Vikings earned the win over Volunteer.
Garett Embree paced the THS offense with a three-run double in the second inning, while C.J. Henley added a hit.
The Vikings will face Knox Catholic today in a 5:30 start at Carson-Newman.
At Cedar Hill Country Club, Jonesville, Va.
Abingdon 286: Will Watson 65, Caleb Brummitt 69, Katie Hall 72, Grace Addison 80 (Dalton Minnick 84, Mason Funk 84).
Gate City 358: Ethan Dishner 81, Evan Lane 88, Zack Taylor 94, Katelynn Parton 95 (Collin Keller 102, Ben Peters 103).
Wise County Central 358: Jack England 72, Robbie Wilson 85, Davis Miller 96, Hunter Loudon 105 (Casey Dotson 114, Gavin Dotson 135).
Lee High 383: Olivia Baker 80, Caleb Leonard 82, Sarah Vaughan 97, Chloe Willis 124 (Cadence Johnson 129).
John Battle 387: Chase Ratliff 88, Tanner Hunnigan 95, Will Crump 102, Joe Kreutzer 102 (Noah Ratliff 104, Benjamin Hardbody 111).
Union 409: Luke Slagle 91, Zack Mullins 99, Aaron Mullins 108, Jacob Day 108 (Connor Clendenon 112, Christian Fannon 115).
Ridgeview 496: Bryson Sutherland 108, Dylan Dooley 125, Colton Younce 126, Dalton Austin 127 (Caden Owens 128, Hunter Soulerette 141).
At Fincastle Country Club, Bluefield, Va.
Graham 329: Abby Peterson 74, Brayden Surface 77, Alex Ramsey 85, Joe Tyson 93 (Jackson Ward 96, Robert Edwards 123).
Richlands 362: Caleigh Street 70, Colton Hartsock 93, Alex Mitchell 94, Elise Clevinger 105 (David Compton 113).
Marion (365): Tyler Sayers 80, Hunter Starkey 86, Parker Wolfe 99, Ethan Baggett 100 (Preston Vanhoy 100, Brighman Blevins 108).
Lebanon (407): Robbie Bundy 91, Paul Vencill 94, Hunter Musick 102, Nick Belcher 120 (Mekayla Stevens 125, Chandler Morrison 130).
Tazewell (462): Michaela Thomas 100, Landon Price 120, Greta Cline 121, Axello Neo 121 (Audrey Brown 130).
Virginia High (n/a): Tyler Stanley 82, Caleb Leonard 83, Tyler Eller 114.
Top 5: 1. Street, 2. Peterson, 3. Surface, 4. Sayers, 5. Stanley.
Notes: Graham and Richlands advanced to the Region 2D tournament on April 13 at Fincastle Country Club in Bluefield, Va…Individuals not on those teams advance include Sayers 80; Stanley, Leonard, Starkey and Bundy.
SWD Player of Year: Tyler Sayers, Marion
SWD Coach of Year: Todd Baker, Graham
At Willowbrook Country Club, Breaks, Va.
Grundy 399: Peyton McComas 78, Austin Deel 98, Ethan Blankenship 111, Tiffany Deel 112 (Chase Steele 122, John Thornbury 126).
Council 542: Landan Harris 132, Caleb Breeding 136, Elijah Tiller 136, Brandon Hess 138 (Savanah Joihnson 139).
Honaker 529: Evan Justus 123, Macklin Smith 133, Caden Baldwin 133, Caiden Ball 136 (Payton Baldwin 137, Luke Helton DNF.