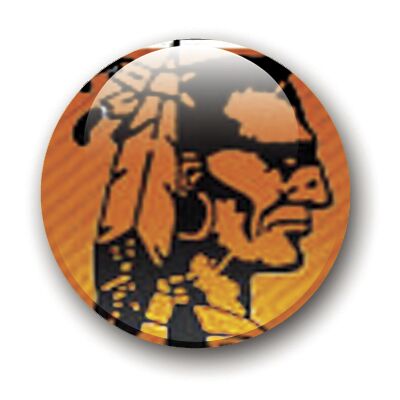 Sophomore Ian Sturgill intercepted a pass with 1:18 remaining to clinch Chilhowie's 7-0 Hogoheegee District football win over the homestanding Northwood Panthers on Monday night.
Jonathan Gilley and Chase Lewis also snagged interceptions as the Warriors (7-0) posted their first shutout of the season. Gilley had the game's lone touchdown as he ripped off a 21-yard scoring jaunt with 7:50 remaining in the first quarter and he finished with 126 yards on 25 carries.
Chilhowie plays Virginia High (5-1) on Thursday at 8 p.m. at Gene Malcolm Stadium in Bristol.
C – Gilley 21 run (Hutton kick)
First Downs: C 12, N 7; Rushes-Yards: C 51-194, N 25-77; Passing Yards: C 34, N 73; Comp.-Att.-Int.: C 3-11-0, N 7-17-3; Fumbles-Lost: C 2-2, N 1-1; Penalties-Yards: C 5-50, N 4-20; Punts-Average: C 5-29.4, N 3-34.3.
Eastside 3, Twin Springs 0
Taylor Clay (19 digs, 10 kills) put in work as the Eastside Spartans took care of business in a 25-17, 25-23, 25-23 triumph over Twin Springs.
Tinley Hamilton (19 assists, 12 digs), Leci Sensabaugh (6 digs, seven kills) and Reagan McCoy (six kills) were also standouts for the crew from Coeburn.
Ryleigh Gillenwater's 10 kills were tops for Twin Springs.
J.I. Burton 3, Castlewood 0
J.I. Burton collected a 25-20, 25-18, 25-22 Cumberland District victory over Castlewood.
Ella Moss slammed down 15 kills as Marion had no trouble trouncing Tazewell 25-16, 25-19, 25-13.
Gabby Whitt added 26 service points for the Scarlet Hurricanes (13-8), while Amber Kimberlin (six kills), Anna Hagy (six kills) and Kaylyn Baggett (six kills) joined Moss in the hit parade.
Ridgeview had been on a roll, but the Wolfpack still couldn't get past the Mountain 7 District's best.
Gate City remained unbeaten in league play with a 25-15, 25-20, 25-21 win over Ridgeview.
Hailey Sutherland's 12 kills, Leah Sutherland's 15 digs and Kassidy Rasnick's 19 assists led Ridgeview.
Riley Hart had 10 kills to go along with 22 service points as the Honaker Tigers took a 25-7, 25-11, 25-7 Black Diamond District victory over Council.
Autumn Miller (19 assists) and Larson Hess (16 service points) keyed the quick win too.
Abingdon 3, John Battle 0
Megan Cooper had 22 digs and four aces while Jennings Woods had 14 kills as the Falcons took a 25-9, 25-23, 25-20 win over the Trojans.
Riley Cvetkovski added 16 digs for Abingdon as Ella Kiser had 24 assists, 13 digs and six kills. Katy Creasy had seven assists.
Patrick Henry 3, Rural Retreat 0
Addie Hahn had five blocks to go along with six kills and two aces as the Patrick Henry Rebels continued to roll, this time taking a 25-10, 25-19, 25-12 win over Rural Retreat.
Avery Maiden (12 kills, seven digs) and Lauren Stauffer (seven kills, five digs, three aces) also starred.