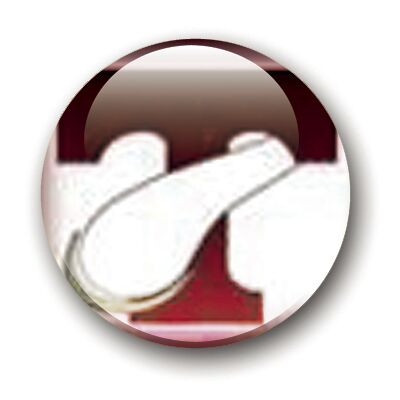 Madison Blair had 15 kills and 11 digs as Tennessee High rallied for a 15-25, 16-25, 25-23, 25-13, 15-12 Three Rivers Conference volleyball victory over the homestanding Unicoi County Blue Devils on Monday night.
Sophie Meade and Marley Johns supplied 10 kills apiece, Madison Curtin dished out 24 assists and Eliza Rowe chipped in 14 assists.
Sydnee Pendland's 17 digs also helped THS (11-2, 6-0) avoid the upset bid
Rye Cove 3, Hancock County 0
Rileigh Parsons led Rye Cove's balanced attack with eight kills as the Eagles cruised to a 25-15, 25-15, 25-7 win over Hancock County.
Madeline Love (six kills), Laken Sharpe (five kills), Kaylee Lamb (five kills) and Makayla Harless (five kills) also got in on delivering a steady offering of spikes.
Eva Roach's 25 assists and Emma Gibson's 14 service aces were also vital to the victory.
Julianna Stanley slammed down 11 kills to go along with nine digs and two aces as the Lebanon Pioneers recorded a 25-18, 26-24, 25-18 win over the Richlands Blue Tornado.
Lily Gray (12 digs, 11 service points, five kills, three aces) and Morgan Varney (17 digs, 11 assists, six service points, two kills) also keyed the win.
Taylor Clay had 14 kills and 18 digs to highlight Eastside's 25-11, 24-26, 25-17, 25-13 win over the Holston Cavaliers.
Tinley Hamilton (20 assists, six kills, six aces) and Leci Sensabaugh (12 digs, nine kills, four aces) also played well for the Spartans.
Twin Springs 3, Twin Valley 0
Emma Dingus had 11 kills to lead the way for Twin Springs as the Titans took a 25-9, 25-23, 25-17 triumph over the Twin Valley Panthers.
Amica Dooley's 18 digs, Chloe Gilmer's four aces and Ryleigh Gillenawater's 14 assists were also among the highlights.
PREP GOLF RESULTS
At Elizabethton Golf Club
Science Hill 152, Elizabethton 159, Sullivan East 170
Science Hill – Kipp Hambrick 36, Ari Madhok 38, John Cheek 39, Boone Hatcher 39
Elizabethton – Caleb Tipton 35, Luke Campbell 41, Alex Gouge 41, Carson Peters 42, Chase Buck 42
Sullivan East – Shea Sherfey 38, Matt Durham 40, Tyson Mitchell 45, Justice Dillard 47
Science Hill 79, Elizabethton 92, Sullivan East 94
Science Hill – Rachel Smith 39, Armita Kordamiri 40
Elizabethton – Gabby Miller 44, Maylie Stout 48
Sullivan East – Gracie Carrier 47, Tori Leonard 47, Evie Leonard 49
At Holston Hills Community Golf Course (Marion)
Patrick Henry 193, Chilhowie 204, Rural Retreat 208, Holston 211, Lebanon 211, Northwood 214.
Patrick Henry – Savannah Riley 45, Carter Lester 49, Max Owens 49, Keagan Hutton 50
Chilhowie – Chase Coley 40, Jordan Elrod 52, Levi Teaters 56, Isaiah Dancy 56
Rural Retreat – Ben Musser 44, J Shoemaker 53, Talan Hammack 55, Isaac Miller 56
Holston – Brycen Richardson 44, Cade Morrison 55, Colton Woodard 56, Molly Turner 56
Lebanon – Hunter Musick 44, Paul Vencill 48, Seth Buchanan 58, Jacie Campbell 61
Northwood – Skyler Thompson 48, Molly Holmes 51, Chris Salyer 54, Rachel Clark 61