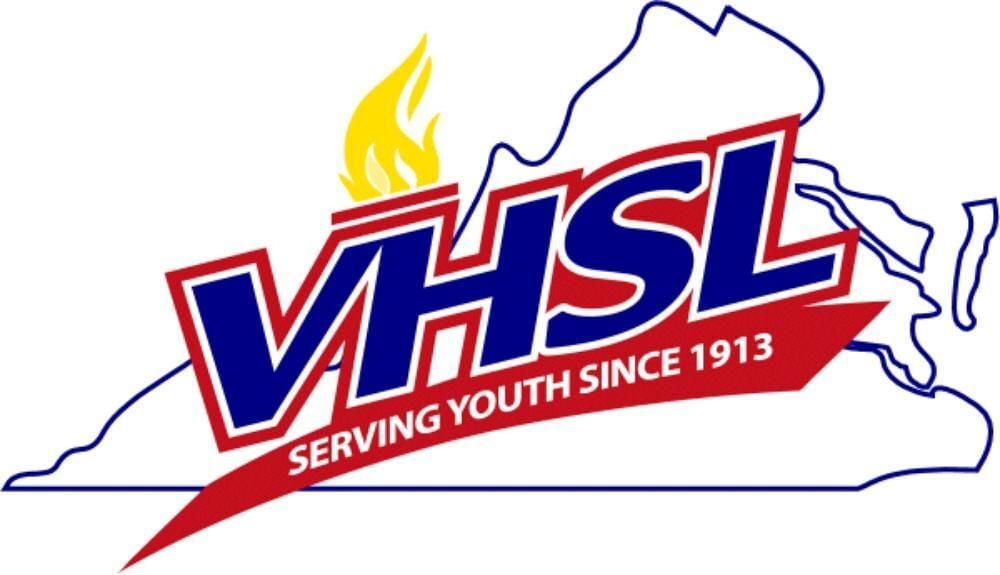 Aidan Lowe produced plenty of highlights for the Honaker Tigers in their 59-16 Black Diamond District football win over the Hurley Rebels on Tuesday night.
Lowe rushed for 175 yards on five carries with three touchdowns and also caught two passes for 58 yards and a score as Honaker (4-3, 2-0) snapped a two-game losing streak. Lowe had touchdown runs of 33, 78 and 30 yards, while catching a 55-yard scoring strike from Isaac Perkins.
Perkins was 5-of-6 through the air for 130 yards and three scores as he also threw two scoring strikes to Parker Bandy. Wesley Hurley, Malachi Lowe and Lucas O'Quinn were the defensive leaders for the Tigers.
Hurley (1-4, 0-1) received 79 rushing yards and two touchdowns from Payton Hurley
Hon – A. Lowe 33 run (Marsh kick)
Hur – P. Hurley 37 run (P. Hurley run)
Hon – A. Lowe 78 run (pass failed)
Hon – A. Lowe 30 run (A. Lowe run)
Hon – Bandy 33 pass from Perkins (Miller run)
Hon – Bandy 32 pass from Perkins (Marsh kick)
Hon – A. Lowe 55 pass from Perkins (Marsh kick)
Hon – Miller 45 run (Marsh kick)
Hur – P. Hurley 83 kickoff return (Duty run)
Hon – Z. Hurley 1 run (Marsh kick)
First Downs: Hur 12, Hon 12; Rushes-Yards: Hur 52-233, Hon 19-252; Passing Yards: Hur -(-8), Hon 136; Comp.-Att.-Int.: Hur 1-4-0, Hon 6-7-0; Fumbles-Lost: Hur 3-1, Hon 2-1; Penalties-Yards: Hur 12-105, Hon 3-30; Punts-Average: Hur 4-8, Hon 2-32.5.
George Wythe 41, Rural Retreat 6
Leyton Fowler flew to the end zone five times as the George Wythe Maroons rocked Rural Retreat for a non-district win on Tuesday night at Pendleton Field.
Fowler scored on runs of 4, 16, 6 and 1 yards, while also catching a 47-yard scoring strike from Luke Jollay. A junior, Folwer finished with 107 yards on 22 carries as the Maroons improved to 3-3.
Jollay was 7-of-12 through the air for 115 yards and also carried the ball 10 times for 41 yards.
Freshman Holden Luttrell scored the other GW touchdown on an interception return, while Colton Green averaged 52 yards on three booming punts.
Rural Retreat (3-4) didn't get its initial first down until the third quarter and finished with just 14 rushing yards. The lone score for the Indians came with 5:14 left as Kaiden Atkinson hauled in a 65-yard TD psas from Ely Blevins.
GW – Fowler 4 run (Patel kick)
GW – Fowler 16 run (Patel kick)
GW – Fowler 6 run (Patel kick)
GW – Fowler 1 run (Patel kick)
GW – Fowler 47 pass from L. Jollay (McBride kick)
RR – Atkinson 65 pass from Blevins (kick failed)
GW – Luttrell 6 INT return (kick failed)
First Downs: RR 4, GW 15; Rushes-Yards: RR 17-14, GW 46-240; Passing yards: RR 4-10-1, 144, GW 7-12-0, 115 yards; Fumbles-Lost: RR 1-0, GW 0-0; Penalties-Yards: RR 3-15, GW 6-40; Punts-Average: RR 3-25.3, GW 3-52.
Thomas Walker 3, Eastside 0
Tenley Jackson was on target and the Thomas Walker Pioneers are on top of the Cumberland District.
Jackson dished out 33 assists in TW's 25-13, 25-18, 25-13 triumph over the Eastside Spartans on Tuesday night and clinched the Cumberland District regular-season volleyball title.
Lakin Burke (10 kills), Raelyn Cope (six digs), Patricia Bigge (14 kills), Autumn Collingsworth (six kills), Makayla Carr (13 digs) and Karlie Jones (six kills, three aces) also played well for TW. The Pioneers are coached by Chilhowie High School and Bluefield University graduate Kristen "KiKi" Murphy Parker
Virginia High 3, Graham 0
Dianna Spence had 10 kills and five digs, Adie Ratcliffe contributed 11 digs and five kills and Caleigh Hampton had 30 assists, five digs and four kills to lead the Bearcats to a 25-15, 25-15, 25-20 Southwest District win over Graham.
Amelia McKenzie added six kills and Aidan James and Carolina Clifton had eight digs apiece for Virginia High. The Bearcats can clinch the Southwest District regular-season title with a win tonight at Marion.
George Wythe 3, Grayson County 1
The George Wythe Maroons earned a 25-19, 23-25, 25-22, 25-11 Mountain Empire District victory over Grayson County.
Grayson County (5-11, 3-6) was led by Kylie Pope's 17 kills and five aces.
Patrick Henry 3, Northwood 0
Logan Newberry had another stellar all-around performance with 21 assists, 11 digs and five kills as the Patrick Henry Rebels rolled to a 25-14, 25-20, 25-13 win over the Northwood Panthers.
Avery Maiden's 12 kills, Zoe Miller's 13 digs and Addie Hahn's eight-kill, five-dig performance were also key. Coupled with Chilhowie's lost to Lebanon, Patrick Henry took over sole possession of first place in the Hogoheegee District.
Karlee Frye and Michela Snodgrass each had six kills for Northwood, while Olivia Briggs collected a dozen digs.
Lebanon 3, Chilhowie 1
Behind 15 digs, 10 kills and four aces from Lily Gray, the Lebanon Pioneers posted a 26-24, 23-25, 25-19, 25-23 Hogoheegee District win over Chilhowie.
Morgan Varney (14 digs, 11 assists, five kills), Julianna Stanley (10 digs, 10 kills), Mackenzie Boyd (four aces), Rileigh Buchanan (15 digs) and Molly Jessee (three aces) also keyed the win.
Hannah Goodwin's 13 kill, 11-dig performance was tops for Chilhowie, while Josie Sheets (14 assists, nine digs, five kills) and Hannah Manns (11 digs, six kills) were strong in defeat.
Wise Central 3, Abingdon 0
Freshman Emma McAmis dominated to the tune of 26 kills and 13 digs as the Wise County Central Warriors whipped Abingdon, 25-17, 25-18, 25-11, in a Mountain 7 District match.
Central (15-7, 7-4) also received 10 kills from Bayleigh Allison, 17 digs from Montana Stafford and 34 assists from Emilee Mullins.
AHS received 11 digs and five assists from Katy Creasy, five kills from Jennings Woods and two blocks from Taylor Statzer.
Marion 3, Richlands 0
Marion made quick work of Richlands 25-5, 25-10, 25-20 as Amber Kimberlin produced a nine-assist, four-dig, three-kill stat line.
Ella Moss (20 service points, six kills), Kaylyn Baggett (three kills, three blocks) and Gabby Whitt (20 service points, three aces) were also standouts for the Scarlet Hurricanes.
Ridgeview 3, Lee High 0
Hailey Sutherland hammered down 13 kills, Kassidy Rasnick dished out 23 assists and Caiti Hill hustled her way to 14 digs as Ridgeview rocked Lee High, 25-21, 25-13, 25-18.