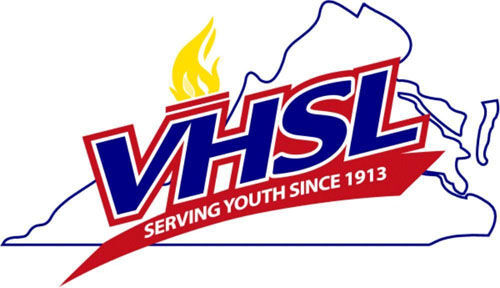 Abigail Street wears No. 7 for Patrick Henry High School's softball team, but zero has been a number she's been the most associated with lately.
The junior pitched a five-inning no-hitter as PH powered its way to a 14-0 win over Grundy on Monday in the first round of the VHSL Region 1D tournament.
Street had pitched a one-hit shutout against Northwood in the finals of the Hogoheegee District tournament and has thrown 12 straight scoreless innings. PH plays at Cumberland District tournament champion Thomas Walker in Wednesday's regional semifinals.
Cheyenne Wyatt led PH's 15-hit attack at the plate with a 3-for-4 effort.
Wise County Central 5, Richlands 1
The Warriors scored four runs in the sixth inning to take a Region 2D win over the Blue Tornado.
Bayleigh Allison had a triple for Wise Central while Lexie Baker delivered a double.
Alissa Whitt drove in the lone run for Richlands, the 2019 Class 2 state champs.
Ridgeview 7, Marion 3
Caiti Hill slammed a home run among her two hits and drove in three while McKenna McFall went 3-for-3 to lead the Wolfpack to a win over the Scarlet Hurricanes in Region 2D.
Hill, a freshman, has 12 RBIs in her last three games.
Braelyn Strouth and Laci Williams each had two hits for Ridgeview as Williams went the distance from the circle for the win.
Gabby Whitt and Elena Williams each had two hits for Marion.
Lebanon 11, Gate City 4
Ema Musick got Lebanon off and running with a two-run double in the first inning as the undefeated Pioneers rolled to a Region 2D win over the Blue Devils.
Tatum Dye had three hits for Lebanon while Alexis Horne, Alivia Nolley and Maggie Lampkin each had a pair of hits. Nolley drive in a pair of runs.
Savannah Monroe and Sarah Thompson had home runs for Gate City.
Cave Spring 14, Abingdon 3
Cave Spring pounded out 14 hits in a victory over Abingdon in the quarterfinals of the Region 3D tournament. Kylie Cundiff and Tristyn Tofano homered for the club from Roanoke, which won regional titles in 2018 and 2019.
Abingdon (7-8) was led by leadoff hitter Chloe Odum, who was 3-for-3 and scored a run. Kendal Yates and Ally Yeary had RBIs for the Falcons, while Iyana Smith and Savannah Price scored runs.
Eastside 6, Honaker 4
Taylor Perry went 3-for-4 and delivered a go-ahead two-run double in the sixth inning as Eastside edged Honaker in the first round of the Region 1D tournament.
Hannah Hess led Honaker with three hits.
Holston 11, Grundy 4
Brycen Richardson struck out 11 in pitching a two-hitter as the Holston Cavaliers cruised past Grundy in the first round of the VHSL Region 1D tournament.
Braxton Vannoy (2-for-5, three runs, two RBIs) and Dustin Bott (2-for-4, two runs, two RBIs) provided a spark for Holston at the top of the lineup.
Austin Deel and Wyatt Surber accounted for Grundy's two hits with Deel scoring half his team's runs.
Lebanon 12, Lee High 1
The Lebanon Pioneers are still undefeated and Preston Steele is still pounding the offerings of opposing pitchers.
Steele went 2-for-3 to raise his batting average that already stood at .607 entering the game as the 15-0 Pioneers powered past Lee High in the first round of the VHSL Region 2D tournament.
Zach Hertig added two RBIs for the Pioneers, while Dagan Barton and Seth Buchanan teamed to pitch a five-hitter.
Gate City 17, Richlands 3
Carter Babb drove in five runs on three hits as the Blue Devils cruised to a five-inning Region 2D playoff win.
Gate City collected a total of 12 hits, and iced the game with an 11-run outburst in the fourth inning.
Ryan Jessee, Isaac Vincent and Ethan Fleming supplied two hits apiece for GC.
Bowen Tarter provided two hits for Richlands, which made six errors.
John Battle 5, Tazewell 4
Freshman Noah Sills pitched a gem and seniors Zach Smith and Bryson Almany made clutch plays as Battle topped Tazewell in the first round of the VHSL Region 2D tournament.
Sills struck out eight in spinning a four-hitter as part of a 97-pitch masterpiece.
Smith hit a game-tying homer during a three-run sixth inning, while Almany used some heads-up baserunning to score the go-ahead run.
Broadie Bailey had two hits for Battle, while Smith drove in three runs.
Union 5, Graham 3
Isabella Blagg scored three goals as the Bears took a Region 2D win over Graham.
Emma Hemphill had a goal and three assists for Union while Kyndra Horner added a goal.
Shay Henderson had 14 saves on goal. Hannah White had two goals for Graham, while Reagyn Ramsay had the other goal for the G-Girls.
Hidden Valley 7, Abingdon 0
Paige Sanchez scored five goals to lead Hidden Valley to a Region 3D win over the Falcons.
Ella Seymore had 19 saves on goal for Abingdon.
Virginia High 2, Gate City 0
Maria Wilson and Mary Katherine Wilson scored Virginia High's goals as the Bearcats prevailed in the first round of the Region 2D tournament.
VHS (12-1) had a 35-0 advantage in shots on goal. The Bearcats will face Bristol rival John Battle on Wednesday at 7 p.m. in the regional semifinals.
John Battle 3, Tazewell 2
The first high school goal for Alissa Kloppenborg was one to remember.
After the match was tied 1-1 at the end of regulation, Kloppenborg lifted defending regional champion John Battle (9-4) to the dramatic victory during the penalty kick round of the Region 2D playoff matchup.
Chloe Turner and sophomore Taylor Wallace supplied the other goals for John Battle, while sophomore Macie Ratliff recorded 15 saves.
Eastern Montgomery 5,
George Wythe 0
The Mustangs of Eastern Montgomery eliminated George Wythe from the Region 1C tournament.
Marion 2, Wise County Central 0
Raegen Burchett and Kimberly Hilbert scored second-half goals as Marion prevailed in the first round of the Region 2D tournament.
George Wythe 14, Bath County 0
Dylan Jones and Devan Patel each scored four goals as the George Wythe Maroons improved to 13-0 with an easy Region 1C semifinal win.
Honaker 7, Patrick Henry 1
Nick Goodman scored three goals as Honaker hammered Patrick Henry in the semifinals of the Region 1D tournament.
Austin Barnhart and Landon Marsh added two goals apiece for Honaker (9-2), while Patrick Henry (4-7) got its lone score from Dylan Bassett.
Rural Retreat def. Grundy
Grundy did not have enough players to participate in Monday's Region 1D semifinal match at Rural Retreat, so the Golden Wave forfeited. The Indians will play at Honaker Wednesday in the regional title game.
Gate City 2, Virginia High 1
Luke Stokes scored the game-winning goal on an assist from Dave Edwards with three minutes remaining as Gate City eked out a win over Virginia High in the first round of the VHSL Region 3D tournament.
Caiden Poole had scored late in regulation to tie the game and force OT for the Blue Devils.
Richlands 5, Wise County Central 2
Corbin Singleton and Gray Queen each scored two goals as Richlands recorded a win over Wise Central in the first round of the Region 2D tourney.
Lebanon 6, Union 0
Grayson Olson scored two goals as the Lebanon Pioneers earned a win over Union in the first round of the Region 2D tournament. Austin Street, Nathan Musick, Blake Short and Juan Hernandez also had goals in the victory.
Graham 5, John Battle 0
Ben Morgan scored four goals as the unbeaten Graham G-Men overpowered John Battle for a Region 2D tournament win. Battle (4-6) was outshot 15-2.
Christiansburg 2, Abingdon 0
Abingdon's season came to an end with a shutout loss at Christiansburg.