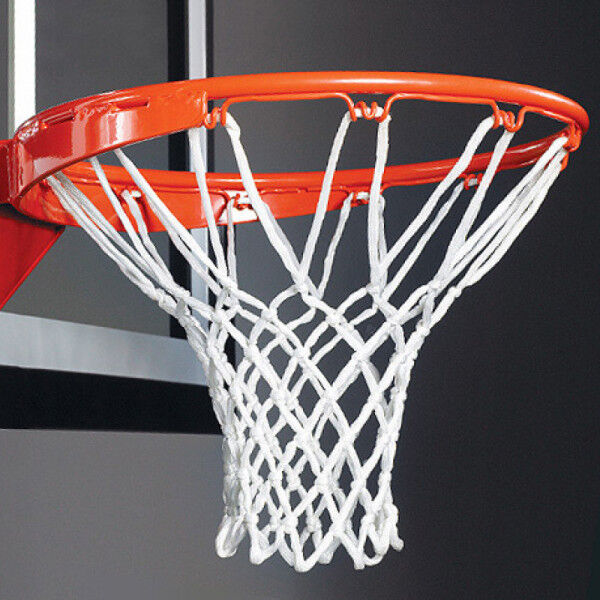 Bartley and Bradford meant bad news for the Volunteer Falcons on Saturday.
Dylan Bartley scored 23 points and Ethan Bradford scored 17 points as Sullivan East High School's terrific twosome once again played well and led the Patriots to a 68-61 non-conference boys basketball win.
East (10-5) built a 16-point lead after three quarters en route to the win.
Lebanon 47, Tazewell 46
The Lebanon Pioneers have a thing for overtime.
Seth Buchanan hit two free throws with 2.8 seconds remaining as Lebanon won its second OT game in three days. The Pioneers had posted a 72-65 win over Honaker on Thursday in a game that required an extra session.
Sage Potts (25 points, 12 rebounds) and Preston Steele (14 rebounds) also keyed the win.
A 13-point output from Ethan Mills and a 12-ppint performance via Jacob Witt were tops for Tazewell.
Abingdon 90,
Wise County Central 22
Chase Hungate poured in 33 points and came up with eight steals as the Abingdon Falcons walloped Wise County Central in improving to 4-0.
The Falcons have scored more than 80 points in each of their last three games and continued their high-flying ways on Saturday. Jake Thacker (16 points, six assists, four steals), Taylor Smiley (10 points) and 6-foot-11, 230-pound sophomore Evan Ramsey (nine points, nine rebounds, eight blocks) also had days to remember.
The Falcons led 28-2 after one quarter and 55-10 at halftime.
Fort Chiswell 84, Chilhowie 59
Siler Watson went for 23 points as the Fort Chiswell Pioneers powered their way to a non-district win over Chilhowie.
The Warriors (2-1) drained 12 3-pointers and received 21 points from Lucas Blevins, but wasn't enough as Fort Chiswell placed four scorers in double digits and had 11 total players reach the scoring column.
Chilhowie plays at Narrows on Monday.
Ridgeview 68, Lee High 48
Gabe Brown's 21-point, eight-rebound, seven-block masterpiece helped Ridgeview improve to 6-0 with a win over Lee High.
Cannon Hill added 17 points for the Wolfpack, who dominated the second half. Ridgeview trailed 35-33 at the break, but outscored the Generals 35-13 the rest of the way.
Austin Mullins (12 points) and Trenton Adkins (10 rebounds) also played well for the winners.
Jaxon Collier led Lee with 17 points.
Rye Cove 59, Patrick Henry 39
Ethan Chavez (24 points, 16 rebounds) led the way as Rye Cove improved to 5-2.
Matthew Rhoton added 10 points for the Eagles, who overcame a 25-21 halftime deficit.
Jake Hall paced PH with 14 points.
Providence 61, First Baptist 47
Andrew Lawrence had 16 points to highlight Providence Academy's win over First Baptist Academy of Powell, Tennessee.
Union 66, John Battle 56
Sophomore Abby Slagle scored 27 points as Union earned a Mountain 7 District road win over the John Battle Trojans.
Brooke Bailey and Isabella Blagg added 14 points apiece for the Bears (2-4, 2-3) and they are 10th-graders as well.
Battle (0-3, 0-3) was led by junior Anna McKee's 20 points. Ella Keene added 15 points for the Trojans, who play Abingdon (Tuesday), Wise County Central (Thursday), Ridgeview (Friday) and Gate City (Saturday) in the coming week.
Chilhowie 62, Northwood 20
Chilhowie's dynamic duo of Katie Barr (19 points) and Hannah Ballenger (17 points) led the way as the Warriors had no trouble with Hogoheegee District rival Northwood.
Josie Sheets added 10 points for Chilhowie, which built a 35-12 halftime lead.
Wise Central 51, Abingdon 37
Hannah Large pumped in 20 points as Wise County Central improved to 7-1.
Hannah McAmis and Callie Mullins pulled down 10 rebounds apiece for the Warriors, who bounced back from their first loss of the season on Thursday at Gate City.
Abingdon (2-2) was led by the 12 points of Morgan Blevins and 11 points of Annah Blakenship.
Ridgeview 50, Lee High 26
Cassidy Thomas scored 19 points as the Ridgeview Wolfpack won for the first time this season.
Hailey Sutherland (14 points, eight rebounds) and Brooke Frazier (seven points, six rebounds, four assists) also played well in the win.
Ridgeview (1-2) had only been able to practice twice in the previous 16 days and dressed seven players.
Science Hill 60, Tennessee High 27
Big Seven Conference leader Science Hill trounced Tennessee High.
No other details were provided.