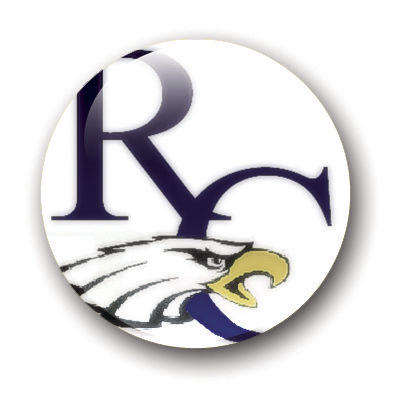 Ethan Chavez has flown high all season for the boys basketball team at Rye Cove High School and he helped the Eagles soar to new heights on Tuesday night.
The 6-foot-6 Chavez went for 19 points and 14 rebounds as Rye Cove earned a 60-52 win over Eastside, marking the first time in program history the crew from Clinchport had beaten the Spartans.
Zach Baker added 11 points for the Eagles (6-2), who were led by balanced attack.
" Very proud of the mental toughness the kids showed down the stretch," said Rye Cove coach Michael Paul Berry. "Every one of them really stepped up. This is something that we have been building toward and it is a big step for our program. I can't say enough about our kids."
Eastside was led by the 21-point, 14-rebound performance of Eli McCoy.
George Wythe 63,
Grayson County 49
Peyton Coe canned four 3s and finished with 22 points, leading George Wythe to a season-opening win over Grayson County.
Colton Green added 10 points for the Maroons (1-0), which finally got its season started, with a trip on tap tonight to Rural Retreat.
Andrew Shaffer led the Blue Devils with 17 points. Holden Cassell added 10 in the loss.
The Marion boys, who are the only far Southwest Virginia school not to have played a game this season, are slated to open on Friday against Tazewell at home.
Sullivan East 82, Happy Valley 64
Ethan Bradford and Dylan Bartley each had four of Sullivan East's 12 3-pointers in a road win at Happy Valley.
Bartley finished with 20 points, while Bradford added 14. Austin Davis and Logan Murray had 10 points each for the Patriots.
Happy Valley was paced by Alex Lunceford with 28 points. Blake Young added 18 in the loss.
Graham 74, Richlands 61
Four players reached double figures as the G-Men earned another Southwest District win.
David Graves led Graham (5-0, 4-0) with 30 points, while Xayvion Bradshaw added 17.
Richlands (3-2, 3-2) was led by Luke Wess (17 points) and Sage Webb with 13.
Northwood 86, R. Retreat 57
Cole Rolen hit five 3-pointers en route to a 23-point night as the Panthers took the Hogoheegee District win.
Chris Frye added 15 points for Northwood, which had scoring from nine players.
Gatlin Hight paced Rural Retreat with 15 points.
Chilhowie 70, Patrick Henry 59
D.J. Martin scored 20 points and Dawson Walters yanked down 13 rebounds to guide the Warriors (3-2) past Patrick Henry.
A total of 10 players scored for Chilhowie, with team manager Jacob Dorn adding two points.
Isaac Presley and T.J. Pecina supplied 22 points apiece for Patrick Henry.
Twin Springs 58, Castlewood 29
Connor Lane of Twin Springs fired in 29 points – outscoring Castlewood's squad by himself – as the Titans cruised to a Cumberland District win.
Lane made seven 3-pointers and was joined by Mason Elliott (14 points) and Ryan Horne (10 points) in scoring in double digits.
Castlewood was just 1-for-17 from 3-point range and received 11 rebounds from Gavin Monk.
Abingdon 56, John Battle 34
Evan Ramsey, a 6-foot-11, 230-pound sophomore, had 15 points and 17 rebounds as Abingdon improved to 6-0 with a win over John Battle.
Chase Hungate (13 points) and Jake O'Quinn (11 points) also scored in double digits for the Falcons. Nathan Spurling led Battle with 13 points.
Providence Academy 74,
Tri-Cities Christian 58
Andrew Lawrence scored 19 points to lead four Providence shooters in double figures in a win over Tri-Cities Christian.
Aaron Pritchard tallied 11 points and Jacob Reese and Thomas Messimer added 10 apiece in the win. Lawrence had five of Providence's nine 3-pointers.
Tri-Cities was paced by Jamar Livingston with three 3-pointers and 34 points. Dante Worley added 17 in the loss.
Virginia High 76, Tazewell 33
Maria Wilson connected for 3-pointers to finish with 26 points in the Bearcats' Southwest District victory over the Bulldogs.
Madison Worley had 13 points and Adie Ratcliffe added 10 for the Bearcats, who led 42-17 at halftime.
Tazewell was paced by Taylor Ray with 11 points.
David Crockett 46,
Tennessee High 29
Annie Hayes and Madison Blair scored nine points each in the Vikings' Big 7 loss at David Crockett.
Tennessee High will host Virginia High on Friday at 6:30 p.m.
Marion 61, Lebanon 52
Amber Kimberlin scored 25 points as the Scarlet Hurricanes improved to 4-0.
Anna Hagy added 13 points for Marion.
Lebanon (2-4, 2-2) was led Emily Musick and Alivia Nolley with 13 points apiece.
Eastside 56, Castlewood 2
All 10 players on the Eastside roster scored as the Spartans rolled to the win.
Kacie Jones supplied 13 points for Eastside, which led 34-0 at halftime.
Eastside travels to Castlewood Wednesday.
Rural Retreat 55, Holston 34
Freshman Annabelle Fiscus (15 points) and junior Madison Fiscus (14 points) led the way as Rural Retreat rolled to a Hogoheegee District win.
Kennedy Morgan's 10 points were tops for Holston.
Gate City 52, Lee High 21
Sarah Thompson led a balanced attack with 15 points as the Gate City Blue Devils remained unbeaten.