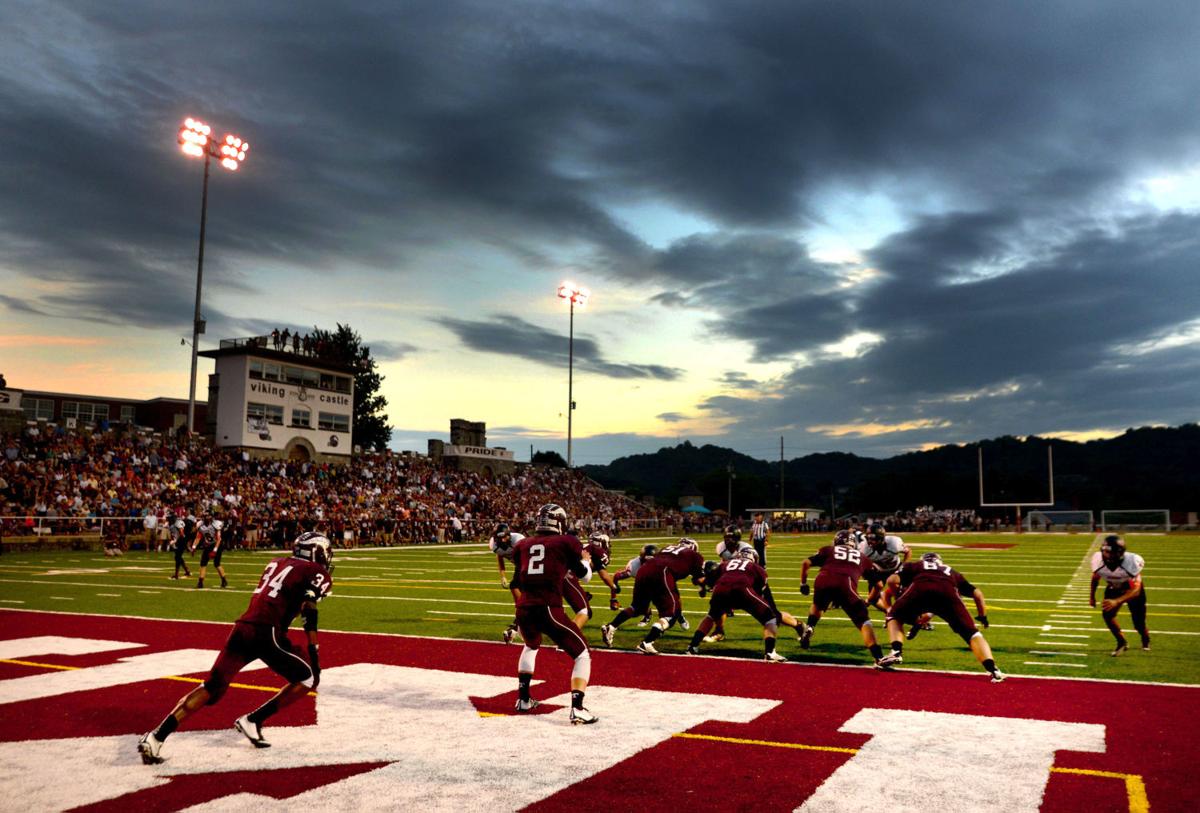 The Virginia High School League's decision on Monday to go with a 2020-21 athletic calendar that puts football in the spring means that Bristol's longest-running gridiron rivalry will not take place.
That could possibly become a permanent arrangement.
Virginia High athletic director Brad Harper revealed on Monday that there have been discussions of ending the school's football rivalry with Tennessee High. The current two-year scheduling cycle between the programs is set to expire after the 2020 season.
The VHSL voted by a 34-1 margin on Monday to have its traditional fall sports season moved from Feb. 15-May 1 due to the coronavirus (COVID-19) pandemic with football playing a reduced schedule in the spring.
The Tennessee Secondary School Athletic Association (TSSAA) is currently planning on going ahead with football this fall, but an official start date has yet to be determined.
So, for the first time since 1943 – when World War II was raging – the Bearcats and Vikings would not play each other on the gridiron.
There is a chance that Tennessee High's 46-23 triumph over VHS on Sept. 13, 2019 at Gene Malcolm Stadium on the Virginia side of town could be the last matchup for the foreseeable future.
"Nothing definitive," Harper said. "But it is something that we have considered from myself, [principal Ronnie Collins], [Superintendent Keith Perrigan] and [football coach Michael Crist] as we start looking ahead for contracts for the next cycle. … We had a Zoom meeting with the people in Tennessee and obviously, I think they don't feel the same way we do. We certainly understand the game has a large impact on the community and it's a good gate for both schools. Sometimes we have to look at what's best for our program."
The series dates back to 1911 and in those early days the teams sometimes played multiple times in the same season. THS currently holds a 75-30-5 advantage in the series and has won eight straight against the Bearcats and 21 of the last 22 meetings.
"We understand there's a lot of history there and tradition," Harper said. "We certainly do not want to minimize that history. There are a lot of interwoven paths there from Virginia High playing games at the Stone Castle to being crosstown rivals. But our enrollment was certainly a lot different now than it was back in the 1980s."
Virginia High has an enrollment of 640 and competes in the second-smallest VHSL classification.
Tennessee High's enrollment is 1,190 according to the TSSAA's website. The Vikings compete in the TSSAA's second-largest classification in football.
"Right now our conversation is strictly about football," Harper said. "It's a depth thing. Our hope would be able to continue the rivalry in some sports."
Be the first to know
Get local news delivered to your inbox!