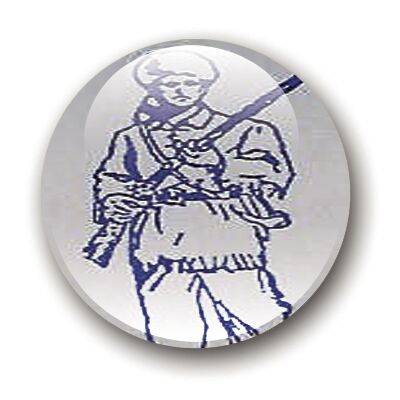 COEBURN, Va. – The Thomas Walker Pioneers opened Thursday's Cumberland District football showdown against the Eastside Spartans in style by recovering an onside kickoff.
The Pioneers opened the second half with a 47-yard run.
By 10:20 p.m., Thomas Walker was still making big plays.
The marathon contest finally ended at 10:46, with the Pioneers earning a wild 41-38 victory.
To the dismay of the home crowd at McConnell Stadium, the game was halted with 4:24 left in the first half by a flash of lightning. A steady rain then followed through a 56-minute delay.
The Pioneers capitalized on three Eastside errors to take a 20-7 lead into halftime.
TW opened the scoring at the 6:37 mark of the opening quarter when six-foot-five senior Zack Kidwell followed the block of rugged 205-pound running back Zander Spears to score on an eight-yard run. That touchdown was set by a 17-yard interception return to the Eastside nine-yard line by senior Alex Small.
The next Eastside miscue came with 55 seconds left in the first quarter. One play after Eastside fumbled a punt snap at its own 39-yard line, TW sophomore quarterback Darrin Gulley hit 6-2 senior Elijah Harber for a score and Spears added the two-point conversion.
The Pioneers extended their lead to 20-0 with 41 seconds left in the first half when Kidwell scored on a 20-yard pass. Kidwell snared the ball with one hand. Eastside lost a fumble moments earlier.
Eastside running back Ethan Hill was held to negative-six yards rushing on his first five carries by TW thumpers such as junior lineman Trey Miller (5-10, 250), Riley McCurry (6-0, 220) and Harber.
But Hill displayed his speed and moves on a 26-yard scoring connection from Jaxsyn Collins with four seconds left in the half. That TD was set up by a 55-yard pass to Jordan Gray.
TW regained control two plays into the second half when Gulley blasted into the end zone from the 1-yard line following a 47-yard run by Harber.
On the following play from scrimmage, Hill busted through the TW defense en route to a 78-yard score to close the deficit to 28-13.
The suspense grew at the 3:07 mark of the third quarter when Collins hit Gray on a 21-yard scoring pass. TW led just 28-20 at that point, but Gulley scored less than one minute later on a 43-yard off a draw.
The drama continued in the final minute as Kidwell scored on a 35-yard and Collins hit Gray on a 27-yard pass with 39 seconds left.
TW will host Twin Springs next week in another Cumberland showdown.
Thomas Walker 14 6 14 7-41
TW – Kidwell 8 run (run failed)
TW - Harber 39 pass from Gulley (Spears run)
TW – Kidwell 20 pass from Gulley (kick blocked)
E – Hill 26 pass from J. Collins (Carico kick)
TW – Gulley 1 run (Spears run)
E – Hill 78 run (run failed)
E- Gray 21 pass from J. Collins (Carico kick)
TW -Gulley 43 run (run failed)
E - Hill run (run failed)
TW - Kidwell 35 run (Barci kick)
E – Gray 27 pass from Collins (pass failed)
First Downs: TW 15, E 19; Rushes-Yards: TW 49-235, E 30-132; Passing Yards: TW 79, E 341; Comp.-Att.-Int.: TW 5-10-1, E 14-24-1; Fumbles-Lost: TW 4-1, E 8-2; Penalties-Yards: TW 11-85, E 9-41; Punts-Average: TW 4-40, E 4-23.5